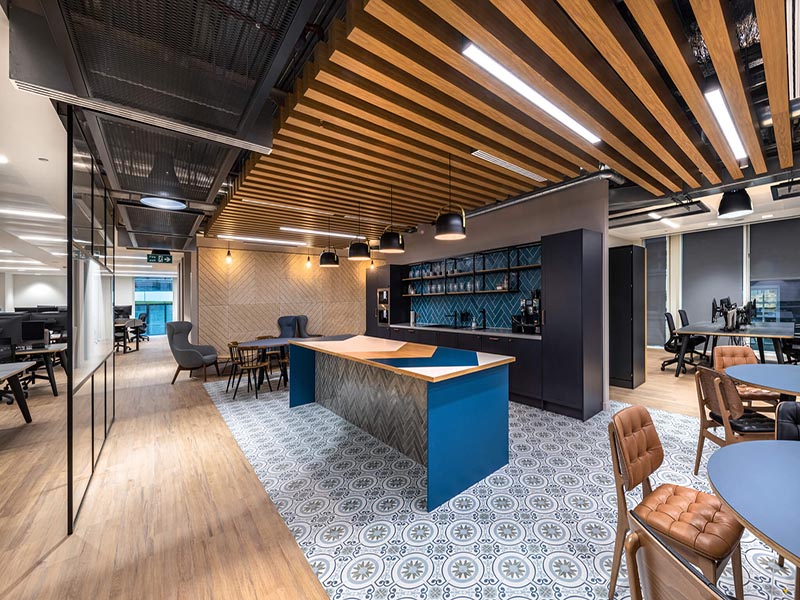 We continue to complete some amazing spaces together. Here's a quick look at some of our recent projects and the fab teams that helped bring them to fruition.
Confidential Client | 12 Arthur Street, London
We created an inspiring new place to work for our client with this 8,700 sq ft Cat B fit-out. Open plan office space with CEO and 'hot' offices, quiet booths and breakout areas for collaborative working are just a few of the stunning spaces created along with many bespoke features such as an open slatted ceiling, encaustic flooring and a new reception/arrival area.

Team shout out: JAC Group | Resonate Interiors | Flatt Consulting | Element 4 Consulting | Clearwall Contracting | Impact Building Services | Live Innovative Solutions | Torsion | Ultra Surefire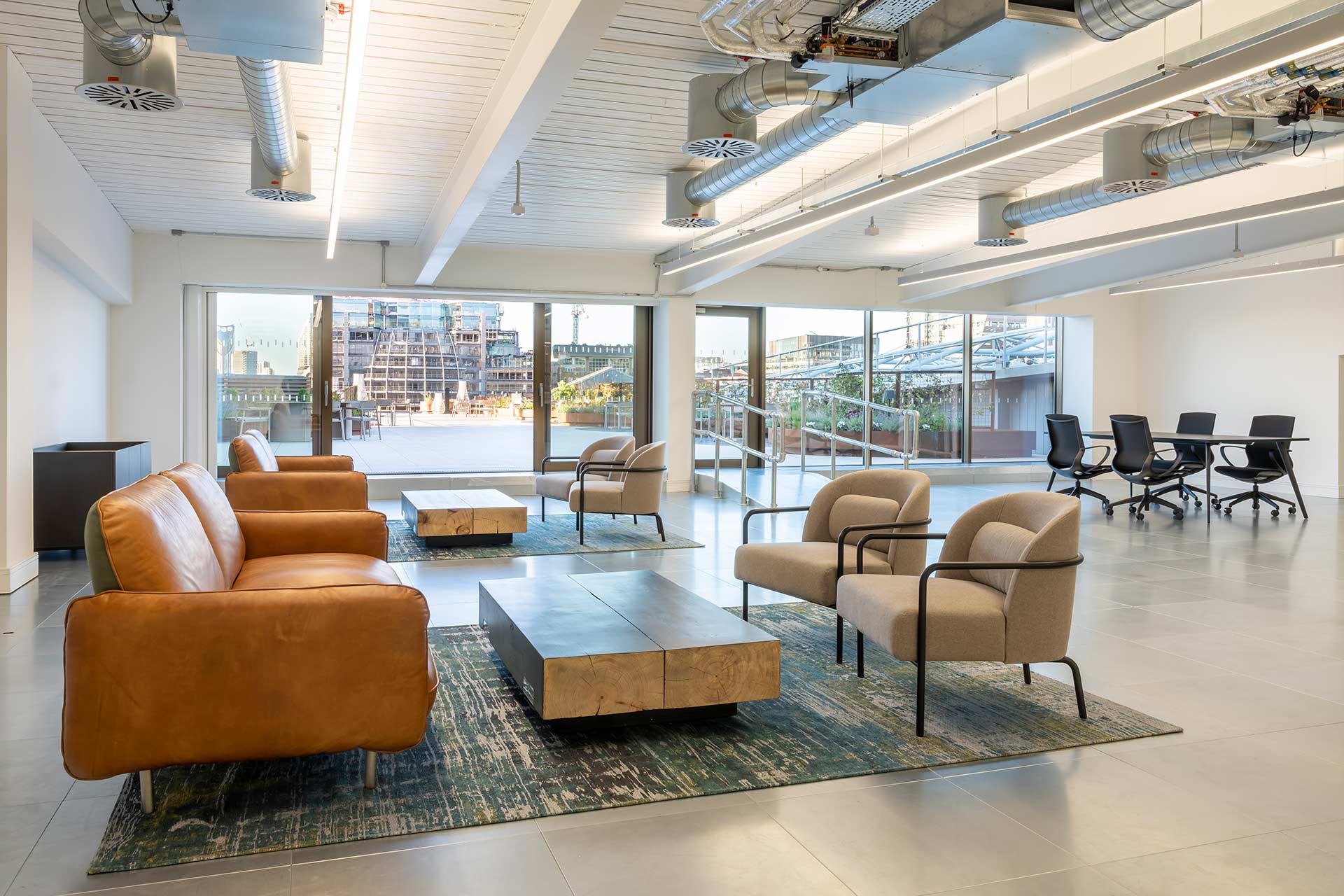 Greycoat Real Estate | Vintners Place | London
Our team recently completed the 64,500 sq ft strip out and Cat A fit-out across 3 floors to create prime office space and facilities ready-for-market. WC facilities, lift lobbies, a shower store and works to the roof terrace were all included in this high-end refurbishment. Bespoke features include Corten planters on the roof terrace, along with an associated irrigation system, external lighting and new porcelain tiles, which were laid to a level finish on the roof terrace.
Team shout out: Triglyph Property Consultants | TP Bennett |Exigere | Hurley Palmer Flatt | Amalgamated Lifts | Arcade Tiling | Cannon Glass & Glazing Canal Engineering | Clearwall Contracting | Fibonacci-Architects | Floorplan Systems | HCL Safety | Hicks Joinery | Interglaze Workspace |KpH Deconstruction Services | Mala Engineering | Mala Mechanical Services | MIA Building Services | T Callaghan | Waverley Blinds

The Office Group | Douglas House |London
We were delighted to complete TOG (The Office Group) latest project at Douglas House. The 62,000 sq ft refurbishment of the building involved the strip out of the existing internal finishes, followed by a Cat A and Cat B fit-out across eight floors to provide serviced office accommodation.
The building boasts stylish spaces for both work and recreation with meeting rooms, lounges, breakout areas, a roof terrace, a meditation room and a working gym with showers.
A new mechanical and electrical infrastructure with a substation and UKPN at ground floor level, new passenger lifts and feature lighting are just a few of the service installations included in this fantastic scheme to enhance the space.

Check out Douglas House in the press in the latest issue of Wallpaper Magazine here.

Team shout out: Opera | Abakus Consulting | smok | Environmental Engineering Partnership | Heyne Tillett Steel AD Contracts | ATE Fire Protection | Avalon Abseiling | Aveat Heating | Bell Interiors | Cableright | Cannon Glass & Glazing | Clement Windows Projects | DMS Limited | Environmental Equipment Corporation | Farcon | FK Ellis & Sons | Gaish Sealants | Gravity Flooring | Harper & Edwards | HCL Safety | Impact Building Services | Kinetic Lift Services | London Drainage Services | London Wall Design Mobile Compactor Services New Age Glass Limited | Opem Systems | Oscar Acoustics | Prelude | Stone Priest Restoration | RDG Engineering | RH Contracts | Robert Stevens & Sons | Southbourne Electrical Services | T Callaghan | Titan New Lifts | TLS Environmental | Uncoded | Weatherproofing Advisors | WellMax Scaffolding | Invicta Window Films | MLM Building Control | Technics Group
The Royal College of Midwives | London
The Royal College of Midwives (RCM) is a professional organisation and trade union dedicated to serving midwifery. Our small works team Parkeray LITE were appointed to deliver the 4,000 sq ft refurbishment of their new headquarters based within an old warehouse building. Meeting the requirement for a modern and fun working environment for its staff and members, we created a modern office space with a creative hub and breakout area. The fit-out also included adaptations to the existing mechanical and electrical service installations, ceiling repairs, partitions, joinery, flooring and decorations throughout.
Team shout out: Callaghan | Canon Glass | EPL Films | Invalifts | JWC Services | London Wall | Nelsams | P&M Electrical | Race Interiors | Supagold