After the triumphant trip around Jersey, our Challenge Team are pulling on their walking boots again and heading to the Jurassic Coast this September!
It's a walk through time that stretches for 60 miles between Exmouth and Weymouth, along the beautiful Devon and Dorset coastline. It is typically carried out in four days… but our team will complete it in just three!
This year Parkeray has chosen to support Macmillan Cancer Support and will look to raise £20,000 for this worthwhile cause.
Training is already underway with 20 Parkeray staff taking part in the challenge comprising; Carrieanne Beer, Rob Cafferty, Ivan Collins, Iain Dodson, Duncan Elphick, Dan Gibson, Jessica Kelly, Heather Linch, Harrison McCulloch, Jim Maxwell, Glen Merson, Toby Milsom, Trevor Morgan, Laura Moore, Mike Murray, Joanne Norcross, Ellie Proctor, Matt Savage, Alex Soltynski, Simon White, Ben Wills & Bob Wills.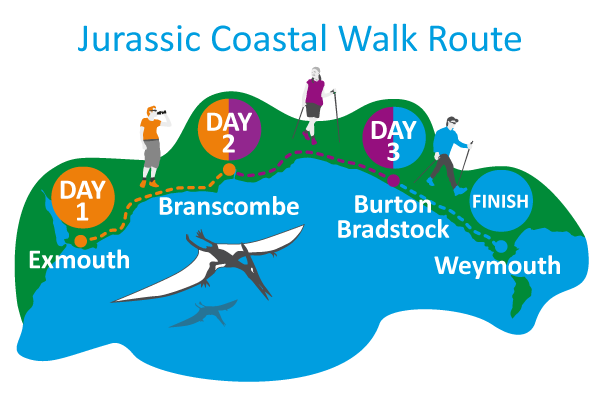 We will keep you up-to-date with their training but in the meantime, feel free to make a donation here https://www.justgiving.com/ParkerayChallenge