Clear Channel UK has returned to its fully revamped International headquarters at 33 Golden Square, following our team's Cat A and Cat B refurbishment of eight floors within the building.
Creating a work environment that was stylish and would stand the test of time was key to the design and fit out and in line with Clear Channel's requirement for office accommodation that met its vision for the future.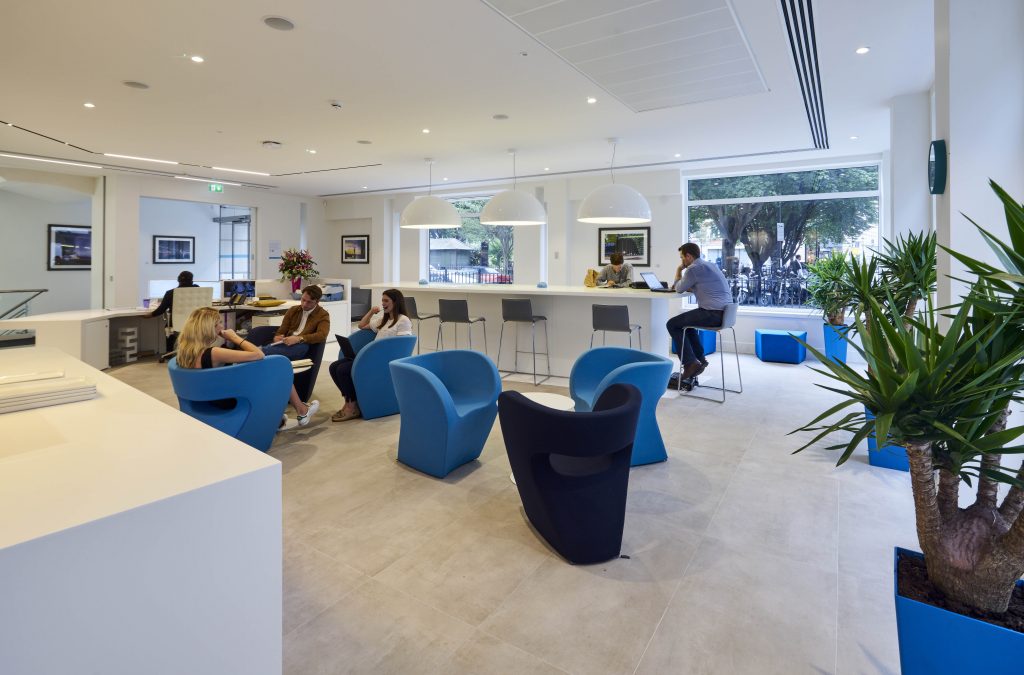 On entering the 20,000 sq ft space, visitors are welcomed by an airy and inviting open plan reception that flows into a high bench seating area with touchdown space.  An island serving refreshments and a large boardroom provide ample space and break out areas for collaboration and interaction. Further client-facing areas to the basement, known as the 'Playground' incorporates a large media wall along with bench seating for staff to socialise and a smaller meeting room pod for privacy where Clear Channel showcases it's fantastic inventory.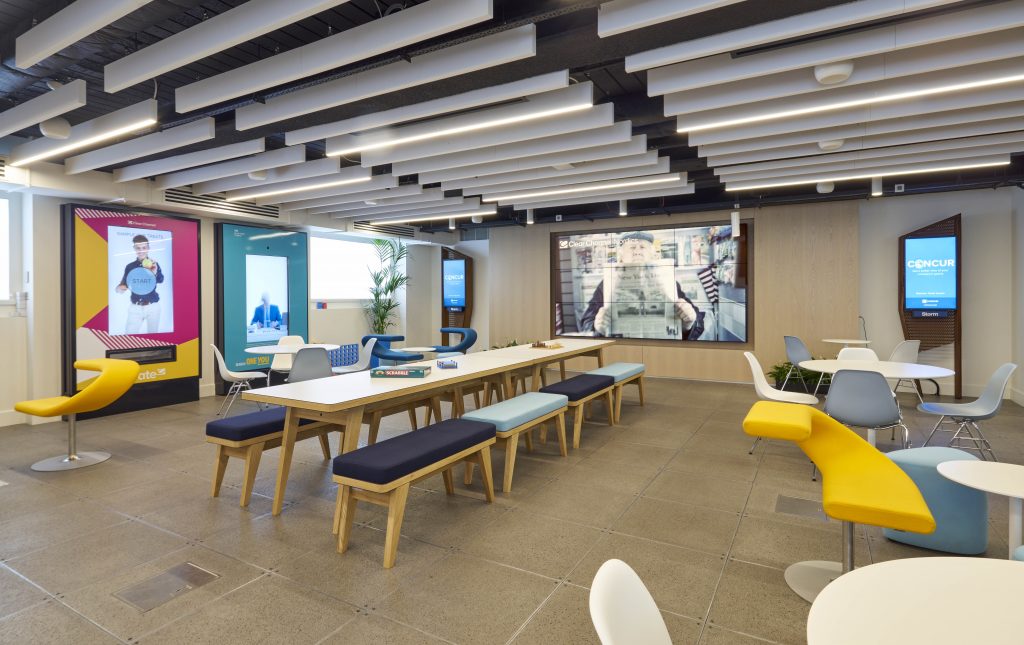 Futuristic features such as pod seating areas, portal entrances and fabric ceilings – are just a few of the bespoke elements achieved by joinery, all of which help bring the company strapline "Creating the Future of Out of Home Media" to life.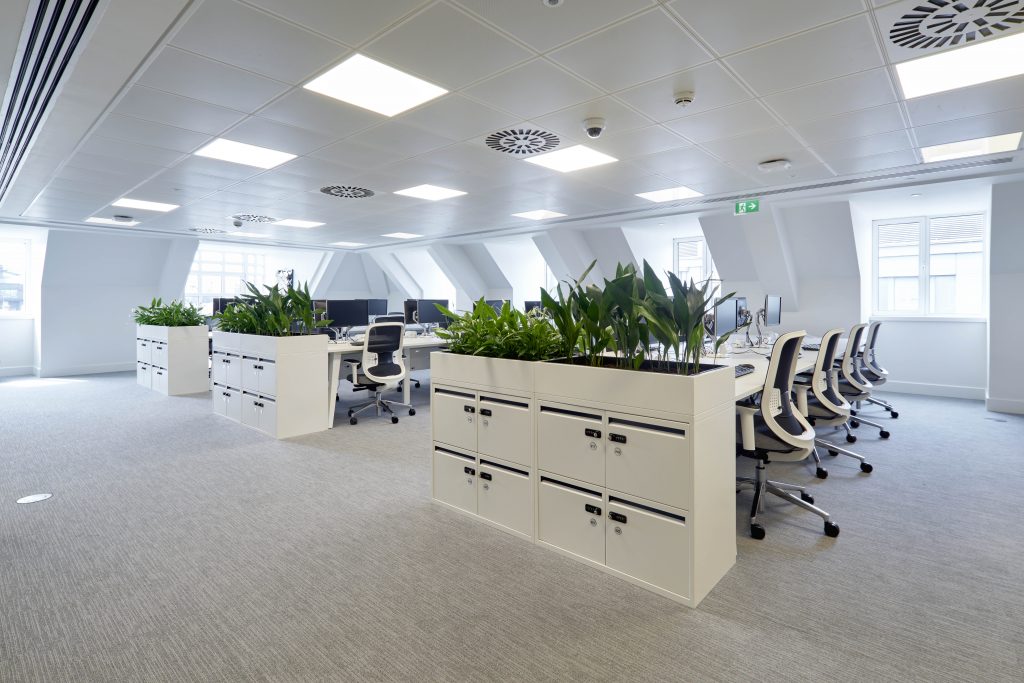 The reconfigured floor plate provides an even greater space ratio for Clear Channel's workforce.  Built to a modern and high specification, the fit out incorporates new leading technology throughout as well as Clear Channel's very own digital advertising displays.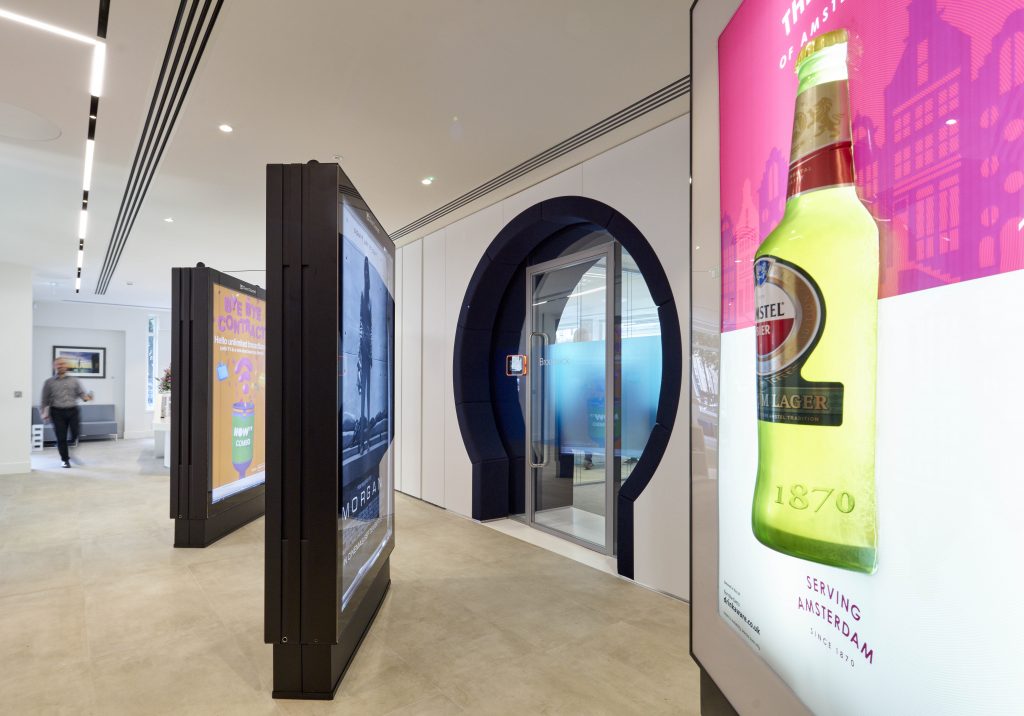 Mechanically and electrically, the building benefits from a new AC and ventilation system with roof-mounted condensers. The existing lift motor room has been converted into a multi-functional, acoustically sound plant room. Two modern passenger lifts have also been introduced into the building to service all floors.
The project wasn't without its challenges. Working on all seven floors simultaneously proved problematic for logistics. No existing lifts and little space limited material and waste movement throughout resulting in the organisation of two crane lifts. However, excellent project management, in particular driven by Alan West and Matthew Gascoigne and keen and insightful client involvement overcame all difficulties.
A great team ethic and collaborative culture are attributed to this project's success. Daily communications with both the design team (Cushman & Wakefield) and client, led by their Legal & Property Director Nick Andrews, value engineering and our input in the roof design all helped to achieve the best possible outcome – an exceptionally high-end work environment delivered on time and to budget.