Team bonding, plenty of doughnuts, banter and respectful competition were all components of another successful Parkeray Respect Coffee Morning on Wednesday 17 July at Parkeray HQ and on site.
The morning kicked off with a buzz at 9:00 am with a competition to build a Respect themed jigsaw puzzle the quickest. Our Accounts Team's competitive streak saw Parkeray HQ sweep first place. With all hands on deck, the team completed the exercise in a record 15 minutes. Our Coleman Street project led by Vince Bevan and Joseph Till followed in second place, with a completion time of 30 minutes.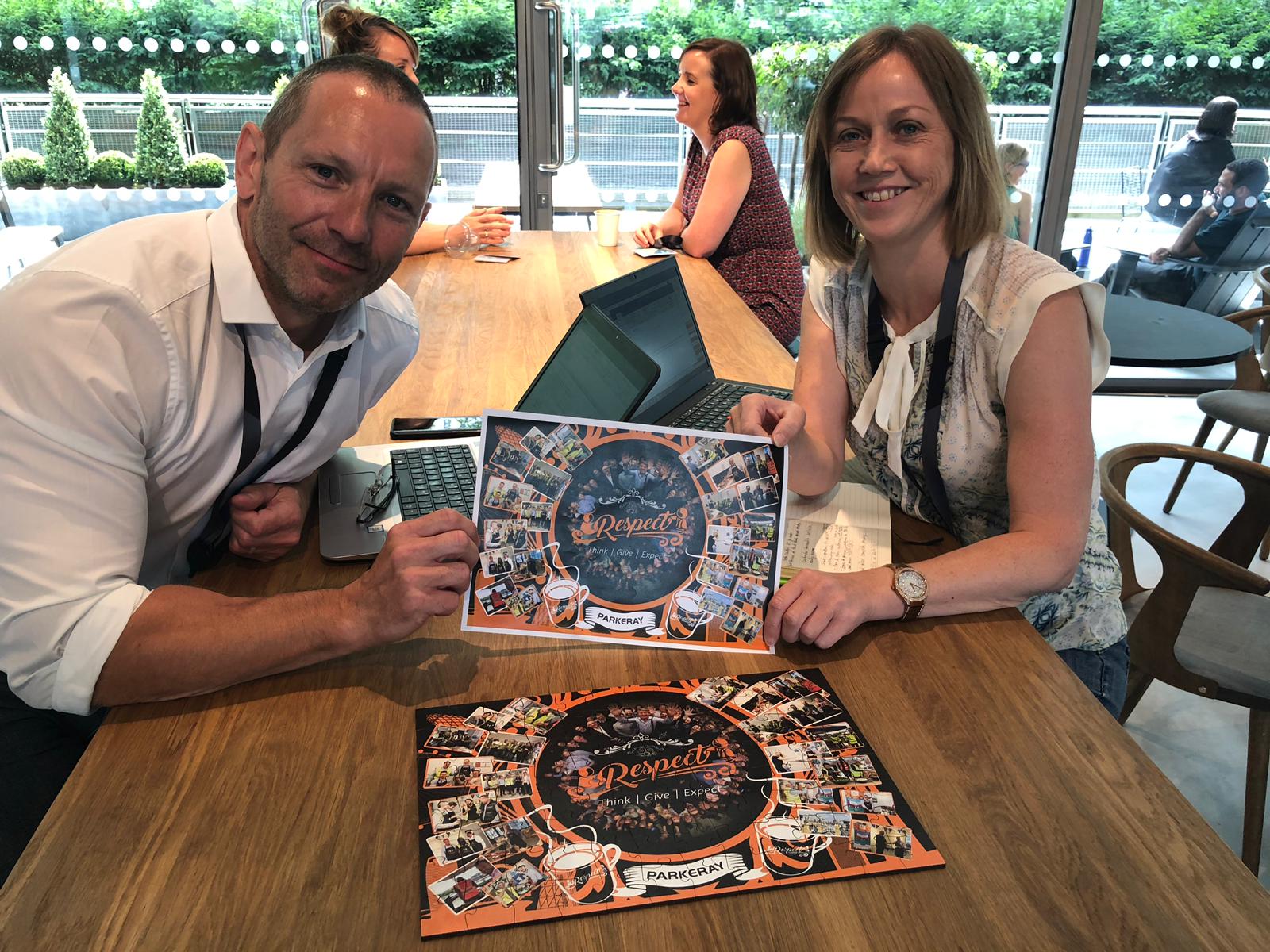 With seven participating projects across London, our supply chain and guests were in for a treat as Parkeray's finest baristas served tea, coffee and doughnuts at the crack of the first break!
Respect is one of Parkeray's core values and our award-winning coffee mornings are a bit of light-hearted fun, which help build relationships with our staff, supply chain, clients' and associates across the industry. Established in 2015, our Respect events are a staple in the Parkeray calendar and one we look forward to hosting again very soon.