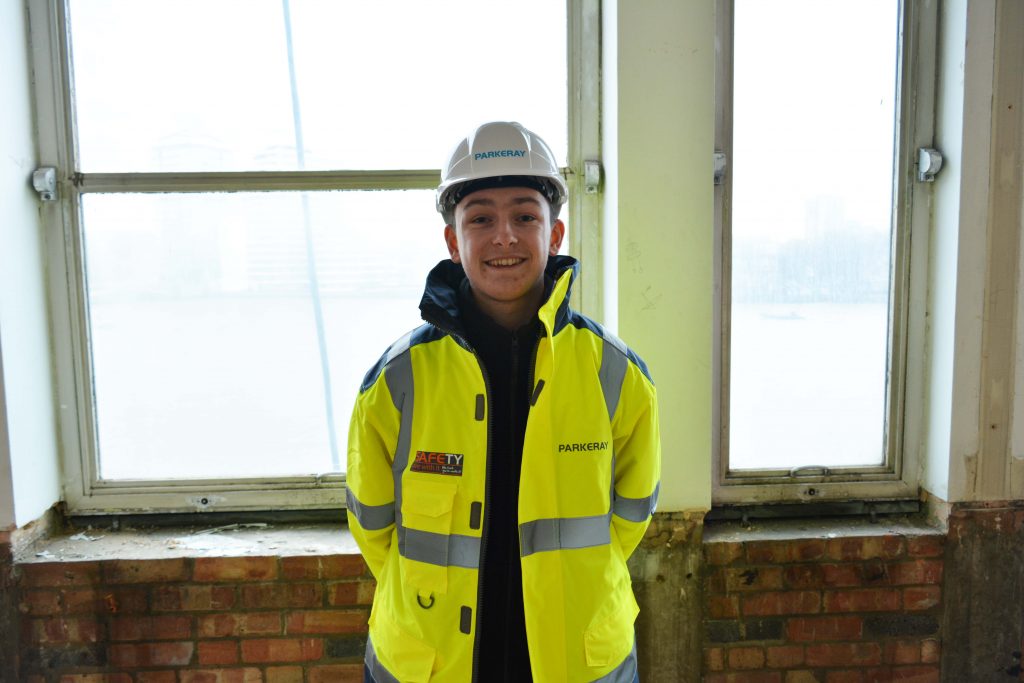 Services Manager in the making Michael McCulloch gives insight into his career so far as a member of our Trainee and Graduate Scheme:
October 2015 marked the start of my career as a Trainee Services Manager with Parkeray. Having just completed a very enjoyable and successful first year, I am eager and excited to continue my training and eventually become a qualified Services Manager.
Working while studying has taken some getting used to, but I think the balance is just right and now I couldn't think of a better way of gaining higher education qualifications. I will be studying part-time at London Southbank University for a total of five years, the first three years will be spent working towards an HND in Building Services Engineering and the final two years will allow me to put BEng next to my name, having graduated with a degree in Building Services Engineering.
Starting with a fit out of new headquarters for a leading British airline couldn't have been a better introduction to the industry. As one of Parkeray's more prestigious projects from an end user point of view; it proved to be both challenging and extremely rewarding. Due to the size of the job, I was permanently based on site which meant every day I saw something new and learned something new, while also having great fun with the project team. It was a real eye-opener regarding the effort, dedication, and professionalism required to get a project over the line, which is something I was completely unaware of before joining Parkeray.
My next project is a Cat A & B fit out of serviced office accommodation across 13 floors for The Office Group. As a trainee, my job is to work alongside and learn from Senior Services Manager Robert Cafferty. Part of my role consists of ensuring the completion, compliance, and quality of subcontractor installations, helping with the weekly services meetings and hopefully using my knowledge from University out in the field! Of course, like anything in life, it is never going to be plain sailing, but I see this as a challenging and stimulating learning experience.
To find out more about Parkeray's Trainee and Graduate Scheme click here