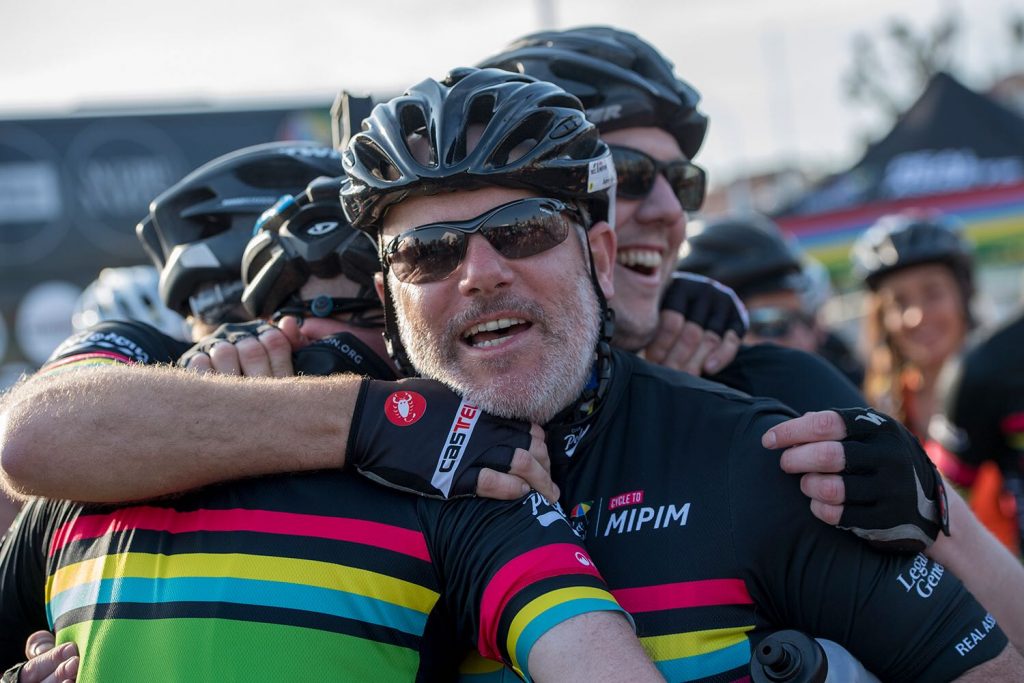 They did it, returned in one piece and are still smiling! Our intrepid Cycling Challenge Team completed Legal & General's Cycle to MIPIM event.
Saddle-sore and with a few aches and pains, our boys Adrian Grint, Ben Wills, Gary Richardson and Geoff Watson clocked up over 3,600 km over the six days cycling from London to Cannes and made a good number of friends along the way. "It was a great opportunity to meet a lot of people that you wouldn't typically meet every day!" said Gary.
Hitting the pedals as early as 6am, each team member in their respective groups took turns to ride throughout the day, while taking in the breathtaking scenery on route to Cannes. Stops in between were made to refuel and tend to achy limbs and there was even an impromptu sing-a-long session with a local school in Boiry-Saint-Martin.
It was the second time in the saddle for Adrian and Geoff, who completed the ride in 2015. "Our team had a lovely dynamic, which enhanced the experience," said Adrian. "This time it was more relaxed, and we were able to enjoy the event more, as we knew what to expect."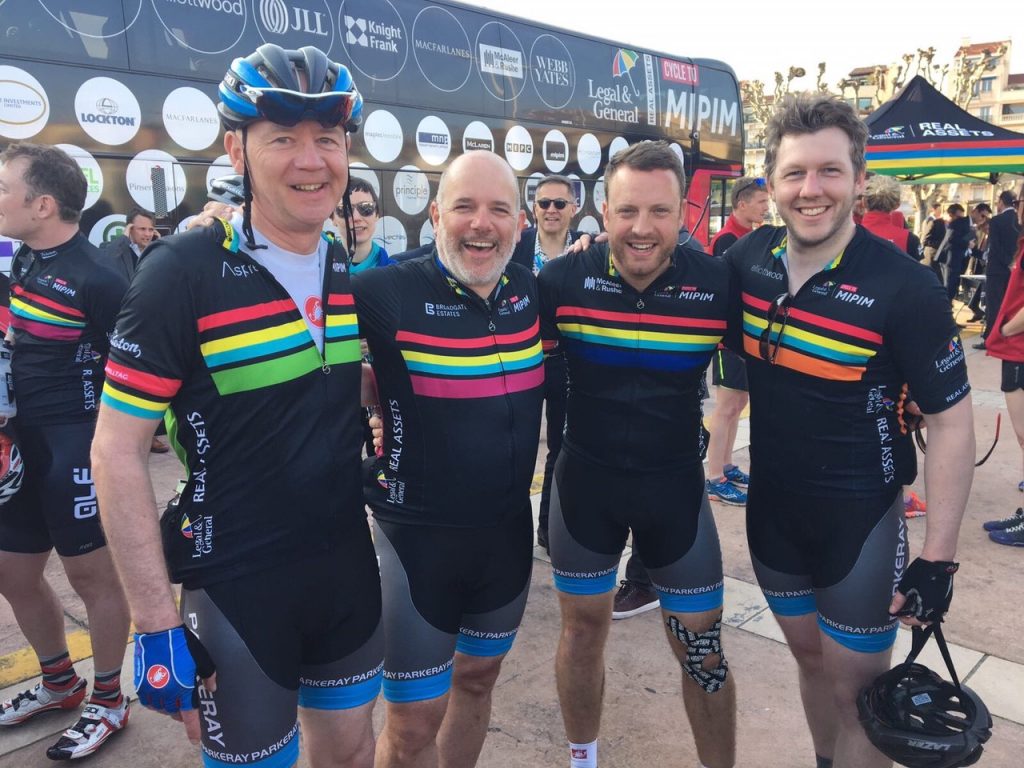 The team climbed a whopping 90, 677 ft over the course of the event, that's three times the height of Mount Everest!
in all, Cycle to MIPIM was a phenomenal experience shared by all that took part and for a very worthwhile cause. Our team have so far raised over £10,000 and are close to achieving their £12,000 fundraising target. Collectively the event has raised over £530,000 – a staggering amount, which will go a long way to help charities; Coram, Article 25, Tom's Trust, Multiple System Atrophy Trust and the Emthonjeni Trust.
It's not too late to make a donation, please visit their fundraising page here: https://race-nation.com/sponsor/t/2620
For further info on the event please visit the Club Peloton website here.