From the sun and sea in California to iconic super heroes and famous inventors, this recently completed Cat B project by Parkeray provides an urban twist to the traditional office environment.
Our team carried out the 22,000 sq fit out on the behalf of a high-profile technology client in Soho.  The new office space is the company's largest to date in Europe to accommodate its growing team of engineers.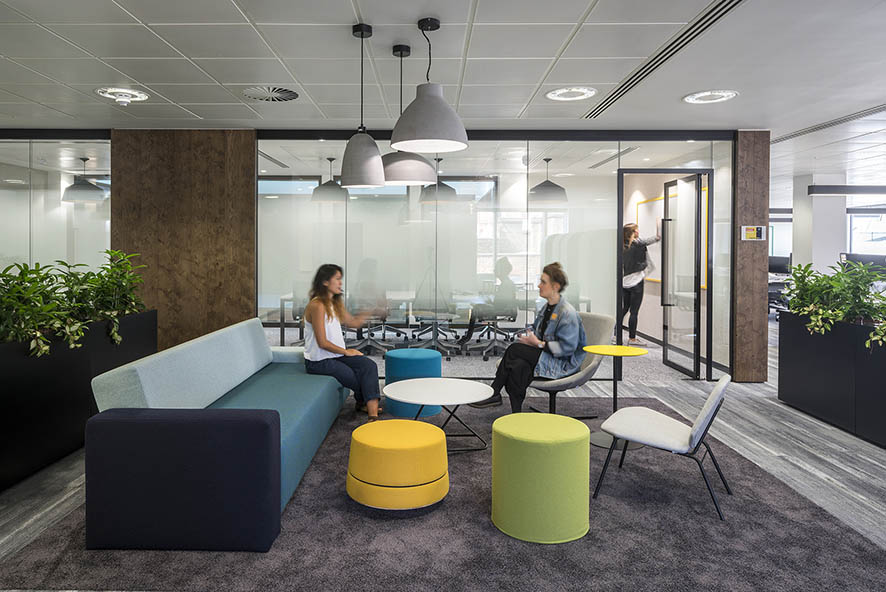 The design, developed from first principal, marks the successful collaboration between architects EDGE, the client and Parkeray and shares the same flair for originality as the company's office interiors around the world – all of which have a unique theme.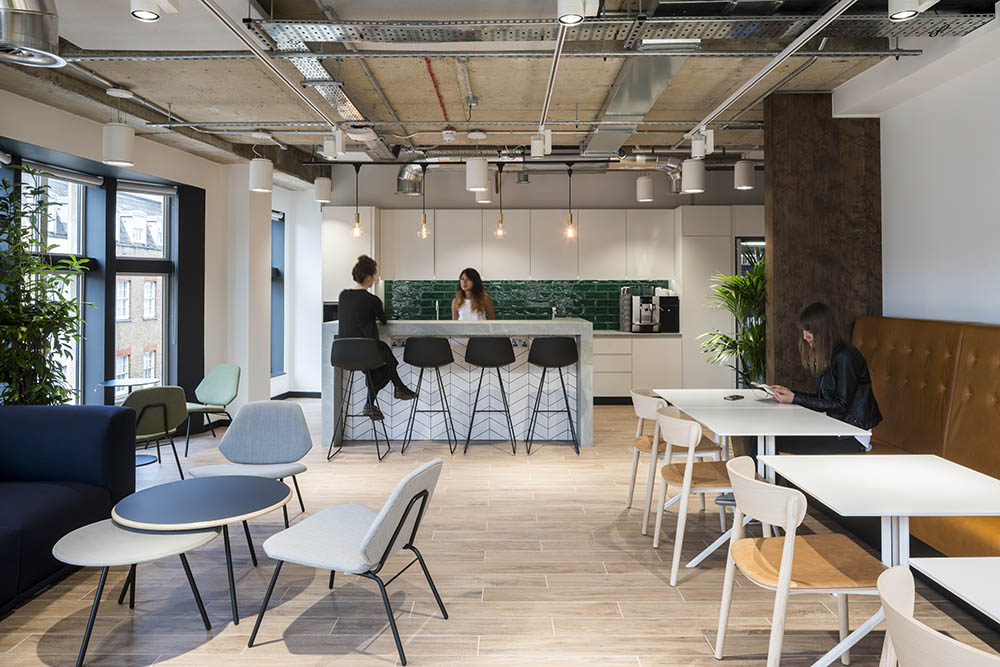 Occupying two floors within a newly refurbished commercial building, the office fit-out provides a collaborative environment which includes a welcoming reception, conference rooms, telephone hubs, quiet rooms and kitchen areas. A well-being room and council demise were also constructed to facilitate health and well-being classes such as yoga.
The interior surprises and delights: seven themed graffiti walls provide splashes of colour, and branding across both floors and are a striking feature within the reception, corridors and breakout areas; they are also indicative of the company's creative culture. Each wall has a specific theme, the Engineering Wall pays homage to famous inventors of the past, while the Hero Kitchen Wall displays well-known figures from the gaming world such as Tekken, Pokemon and Pacman.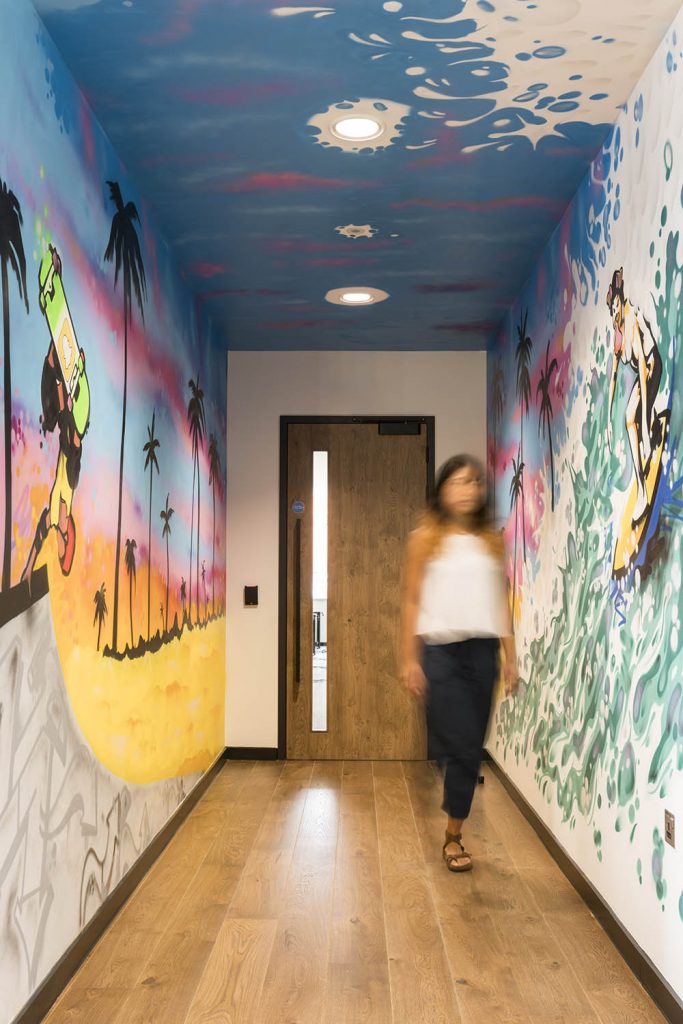 Exposed services provide an urban 'industrial feel' coupled with modern fittings and finishes. The fit out also features many bespoke elements such as flooring and joinery, with timber veneer panelling throughout and a reception desk specially designed to reflect the company's branding.
Both the mechanical and electrical systems were reconfigured to suit the new layout. The existing lighting system was refreshed with new fittings across both floors and upgrades to the power system carried out to enable services to run at full capacity.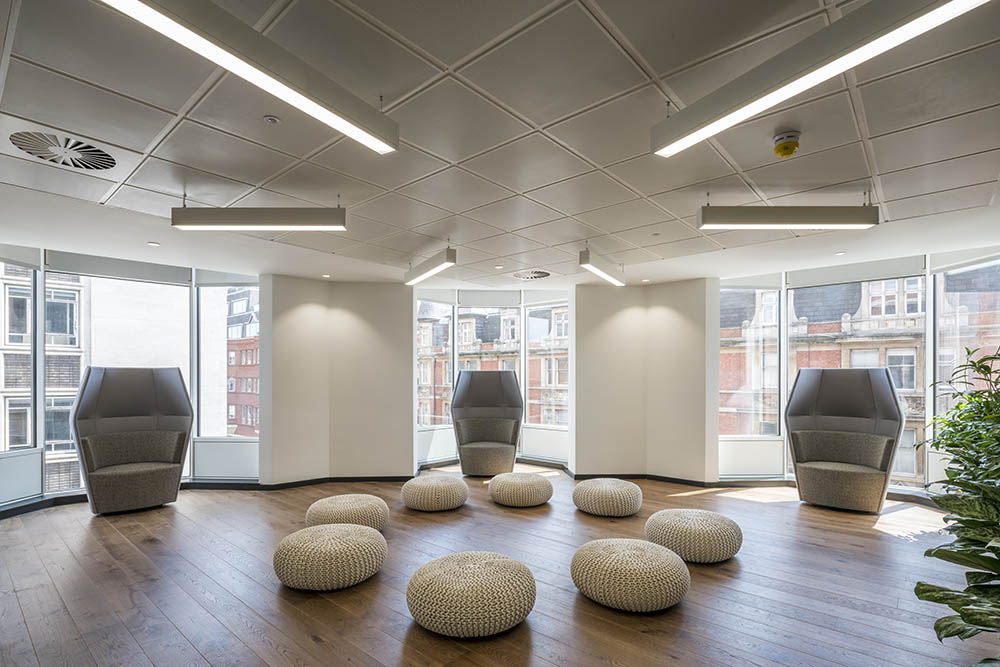 The project, led by Matt Gascoigne and George Massey was delivered as a fast-track Design & Build scheme to a 10-week programme. Challenges such as tight logistics and working within an occupied building alongside another contractor above were all resolved through efficient project management and consistent dialogue with all of the parties involved.