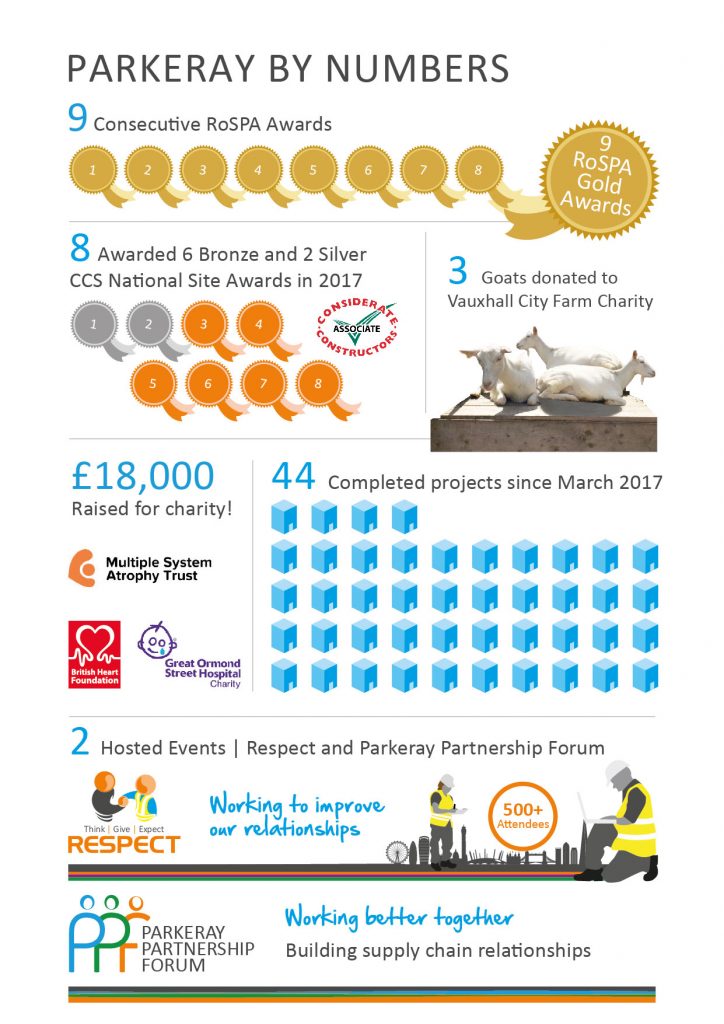 From receiving recognition for making positive strides in health and safety including eight CCS National Site Awards and nine consecutive annual RoSPA Gold medals to delivering projects while making copious cups of tea and coffee at our Respect Coffee Morning, it's been a busy few months for our team.
Here's a quick look at the numbers
Completed 44 projects for a number of high-profile clients
Donated 3 goats to charity as part of the Tintagel House team's legacy… don't ask, read all about it here
Took a reflective look back at the last 12 months with our supply chain at our

Parkeray Partnership Forum

Hosted our first industry 5-A-Side Football Tournament in July, which raised £2,850 for GOSH. Plus, our cycling team didn't need an excuse to pop on their Lycra and raised £2,000 for MSA Trust by taking part in RideLondon-Surrey 100. Our intrepid Challenge Team also raised over £13,000 for the British Heart Foundation by walking 84-miles from Cumbria to Newcastle.