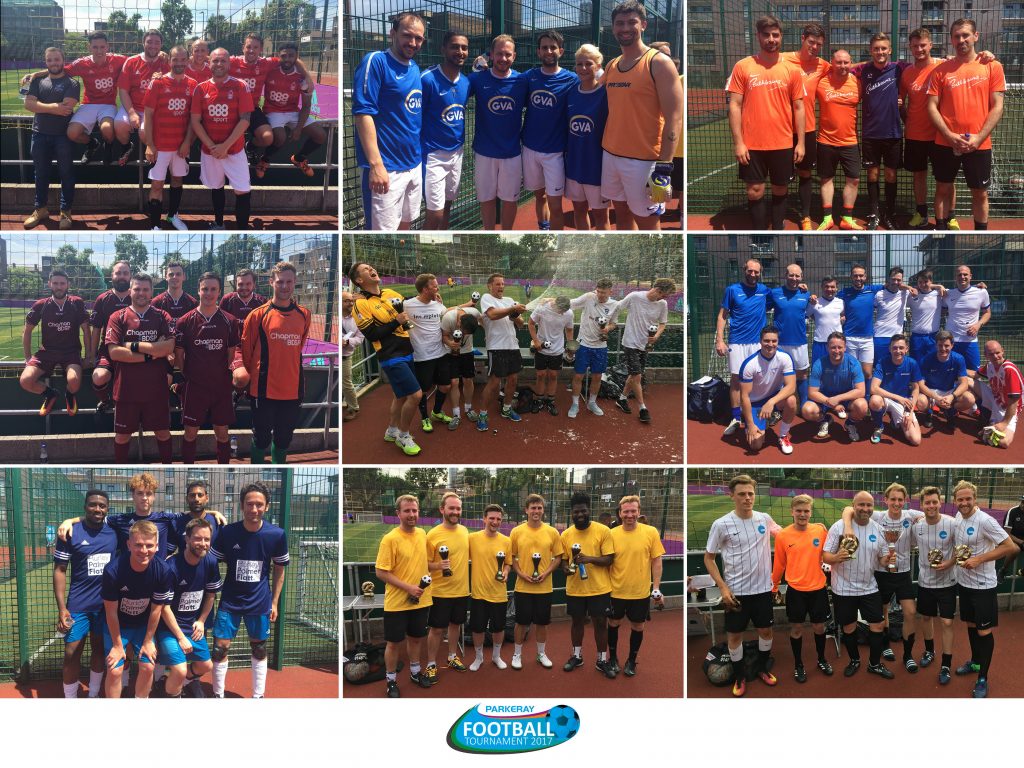 On Friday 7 July, we hosted our first charity 5-A-Side Football Tournament at Powerleague Vauxhall in aid of Great Ormond Street Hospital (GOSH). 12 teams comprising clients, associates and subcontractors competed in the scorching heat for the Winners' Cup and Plate, it was all for the taking!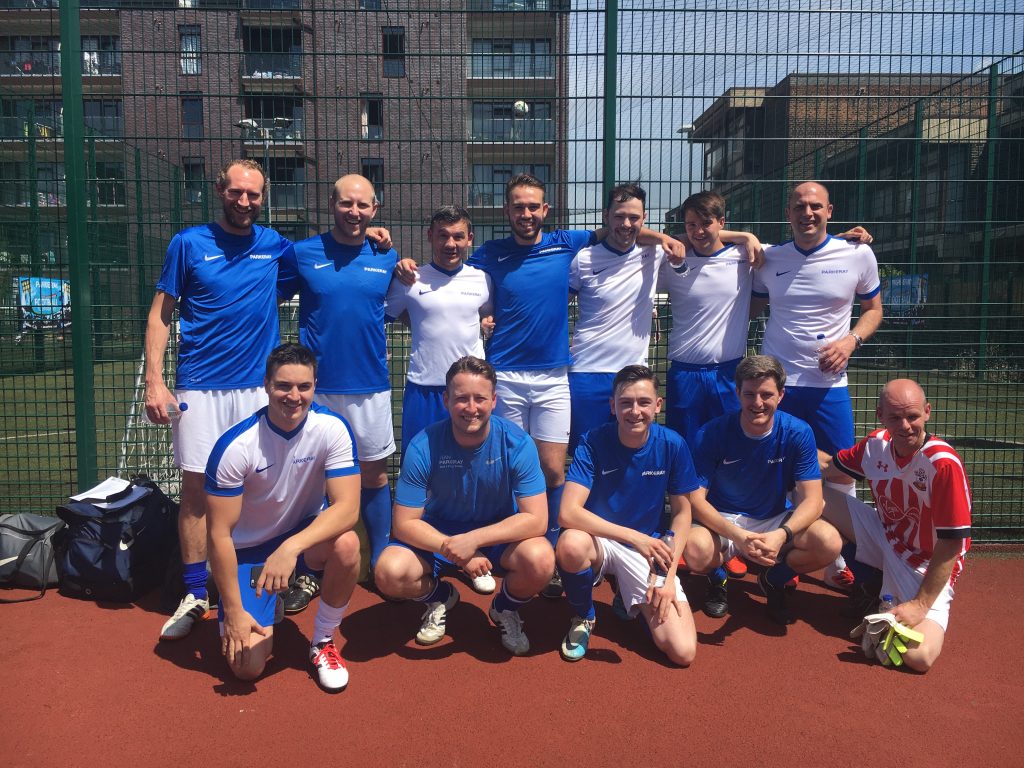 Team Parkeray's two teams (PKY1 and PKY2) led by Captain Sam Overton put in a strong performance, but it was no match for the nifty legwork put in by The Office Group (TOG), who knocked PKY2 out in the group stages and PKY1 in the knockout stage finals. All teams played with passion and good sportsmanship throughout, but there could only be one Cup winner! A consistent performance by Fulkers took them all the way to lift the trophy with a champagne-popping reception, with the help of Keir Dickson 'Player of the Tournament' who was also part of their squad. Team Cundall took second place, and GDM Partnership scooped the Plate with TOG as runners-up. But the day wasn't just about winning, there was plenty of banter and team spirit in the name of charity, with £2,850 raised for GOSH.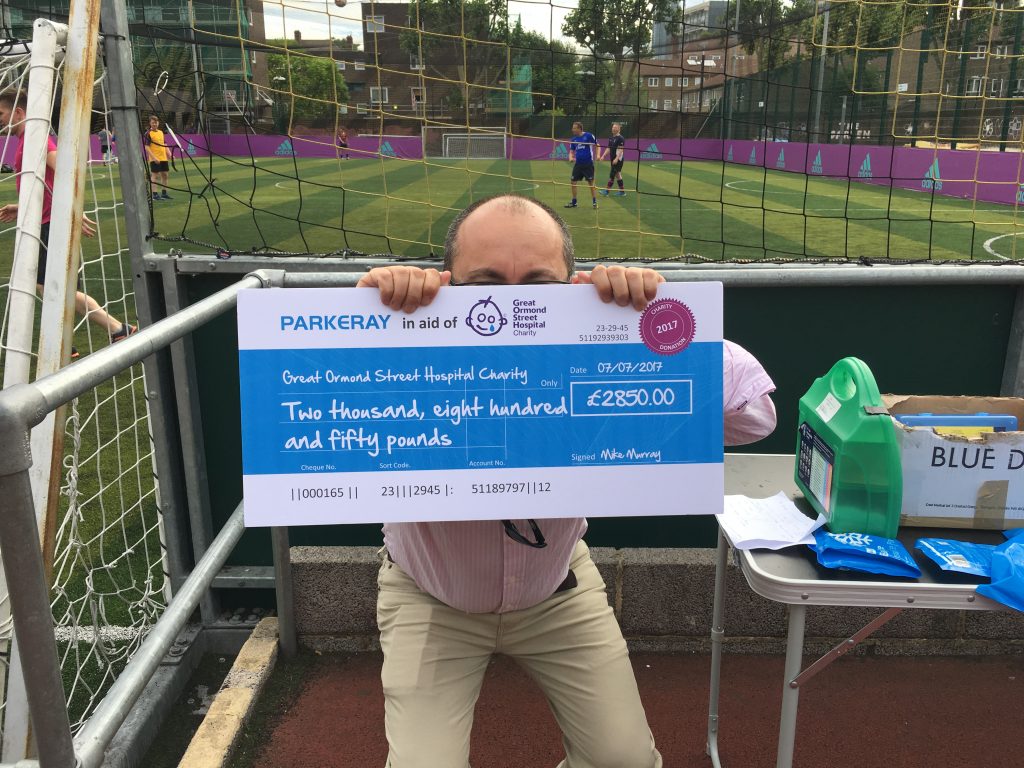 After a sweltering day and an even hotter shower, all teams joined Parkeray at a nearby bar for a well-deserved cold drink.
A big thank you to the following companies for taking part; ChapmanBDSP, Cundall, GDM Partnership, GVA, Fulkers, Hurley Palmer Flatt, Impact BS, Maze Engineering, Southbourne Electrical, The Office Group (TOG).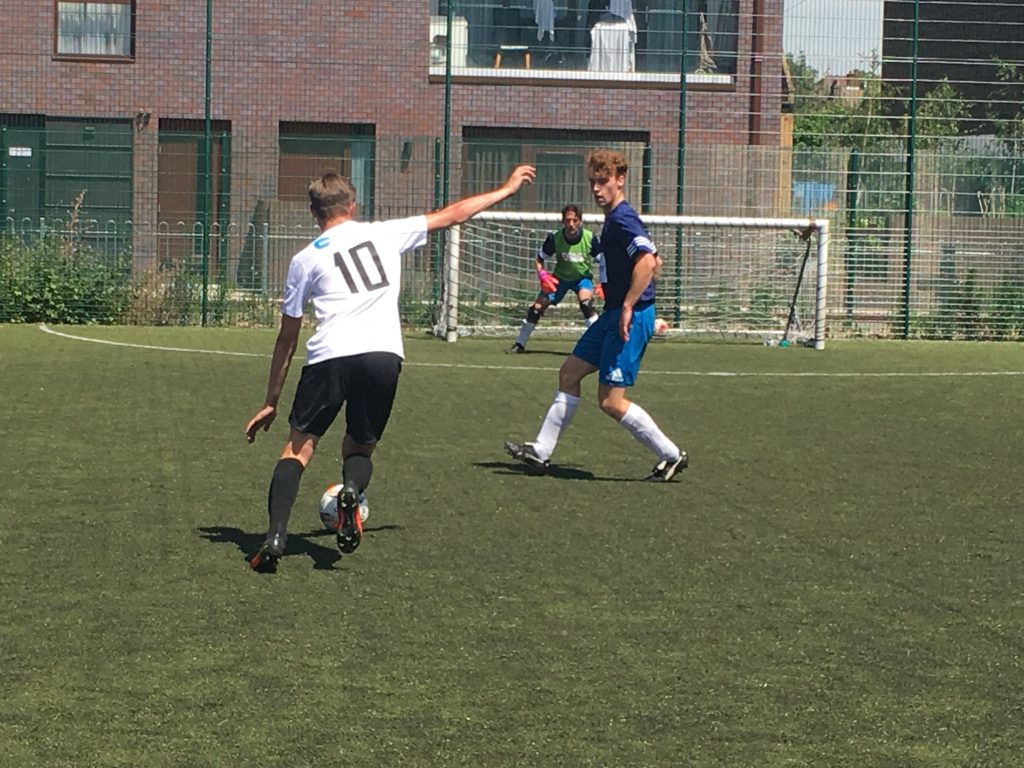 Feedback about the event has been fantastic, with teams already expressing interest in participating next year. If you have a team and would like to take part, please get in touch with us.