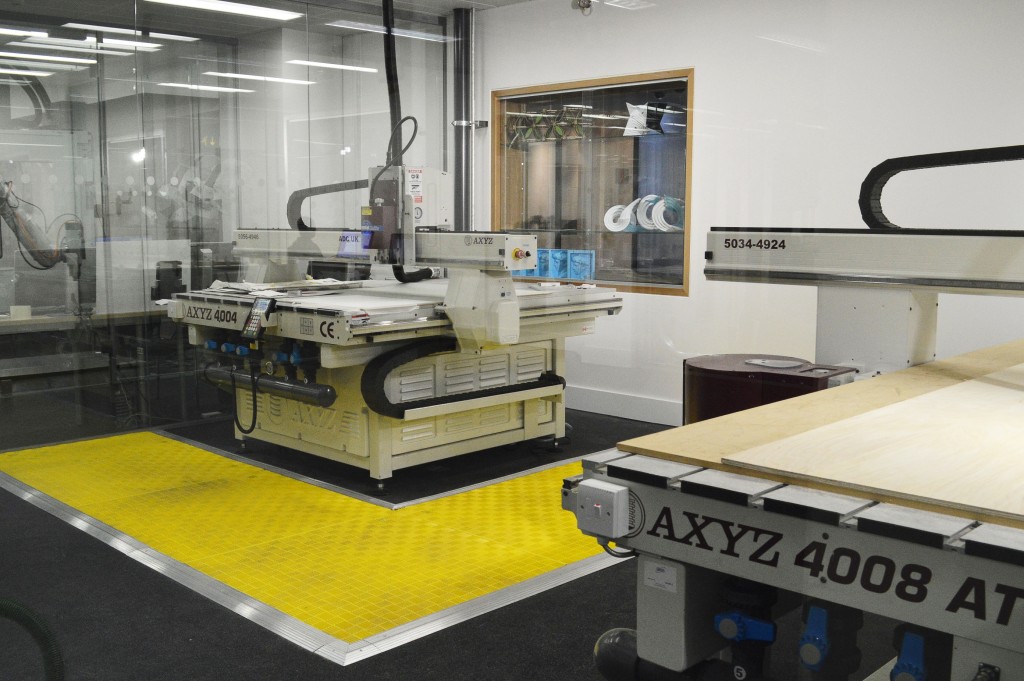 Parkeray delivered the fit out of the University of Westminster's brand new fabrication laboratory within the Faculty of Architecture and Built Environment in January 2015. Our project team was invited to the official opening event on Tuesday 28 April 2015.
The new facility puts the University of Westminster on the map for digital fabrication and enables a range of design and fabrication processes through the use of cutting-edge equipment.
The Dean of the Faculty Professor David Dernie praised Parkeray and members of the professional team, for their hard work in bringing the facility to life in a warm opening speech. Guests were able to tour the facility and view the completed space with its specialist equipment in full glory.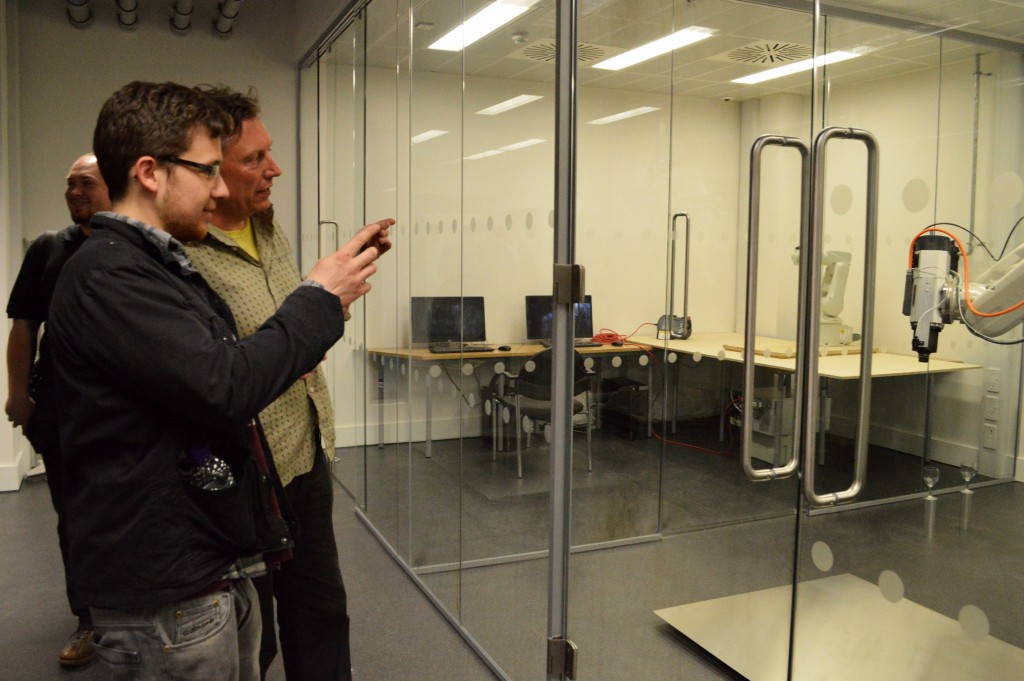 Our fit out of the laboratories involved the extension of the existing architecture workshops – podium and sub podium space, on the ground and lower ground floors. This comprised modifications to the existing services and new service installations to accommodate fabrication robots and laser cutters, within rooms constructed from gyprock and glazed partitions.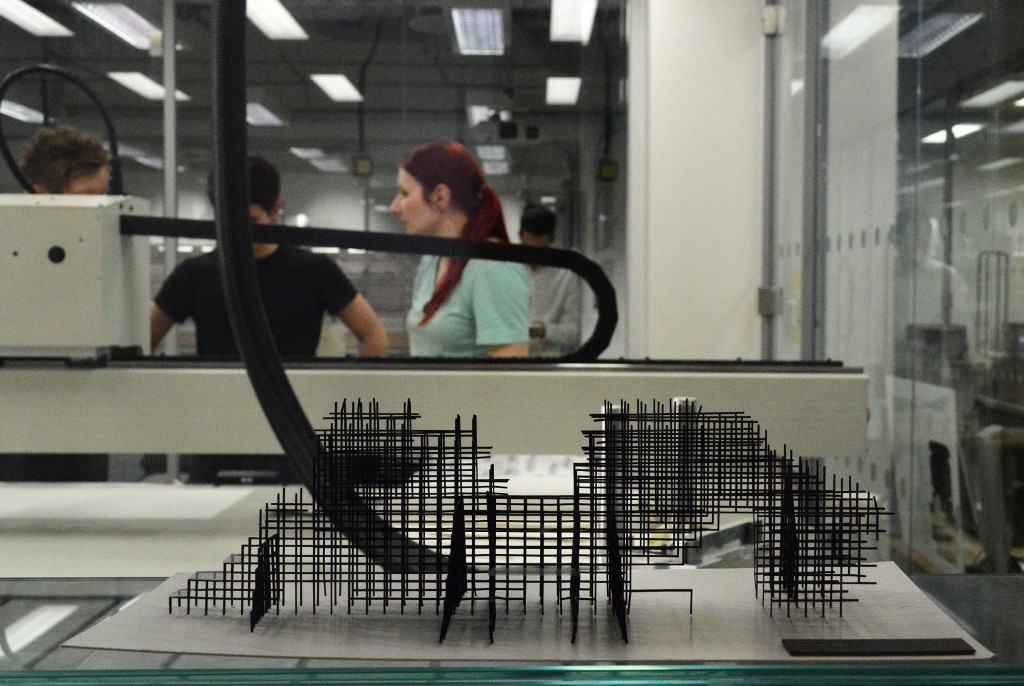 Parkeray's Operational Director Martin Barnett commented: "Well done to our team Lou Rossi, Iain Dodson, Frank Armstrong and Bernard Ryan for playing an essential part in delivering this quality project. It's a perfect example of Parkeray's fit out expertise for the higher education sector as well as our technical capabilities."
For further information on the University of Westminster's Fabrication Laboratory visit there website here.
Images courtesy of University of Westminster.