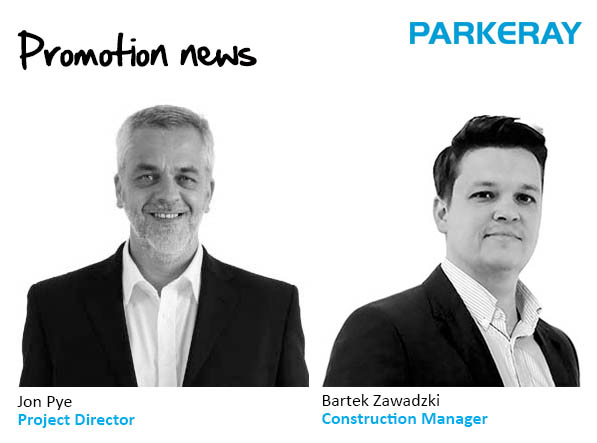 We're delighted to announce the following promotions at Parkeray:
Jon Pye – Project Director
Jon Pye has been promoted to Project Director for his diligence and ongoing commitment to project delivery. Jon has demonstrated a commitment to client relationship management and satisfaction most noticeably with The Office Group.
Bartek Zawadzki – Construction Manager
Bartek has demonstrated an aptitude and ability to manage key package contractors and activities. Having been given the opportunity most recently to work under Jon Pye's tutelage, Bartek has risen to the challenges presented in a very structured and diligent manner.
Please join us in congratulating them.