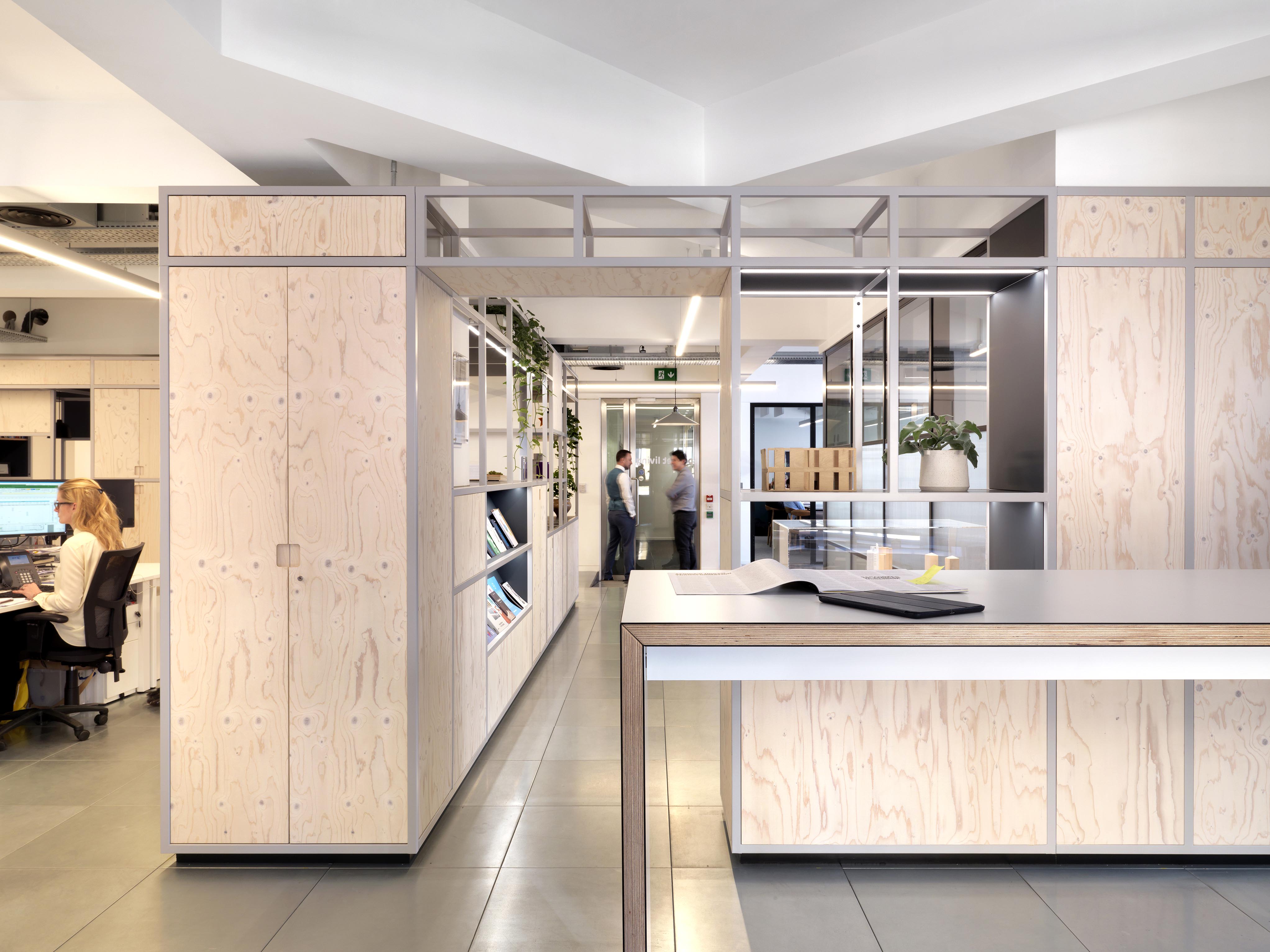 Here's a quick rundown of some of our recently completed fit out and refurbishment projects:
Pocket Living | London
This nine-week project saw our team undertake the 6,900 sq ft fit out of new headquarters for the private property developer, Pocket Living. We created a new open plan office and meeting rooms for staff on the third floor including a breakout area, wellness room, reception and meet-and-greet space.  A comms room, as well as new toilets and showers, were also provided to serve the space.
A bespoke modular threshold wall was installed to subdivide the public and private space, which was constructed using Nordic white-stained spruce plywood panels fitted into a steel structural framework. It's a core design detail and feature that provides the wow factor!
For further info, please view our project profile here.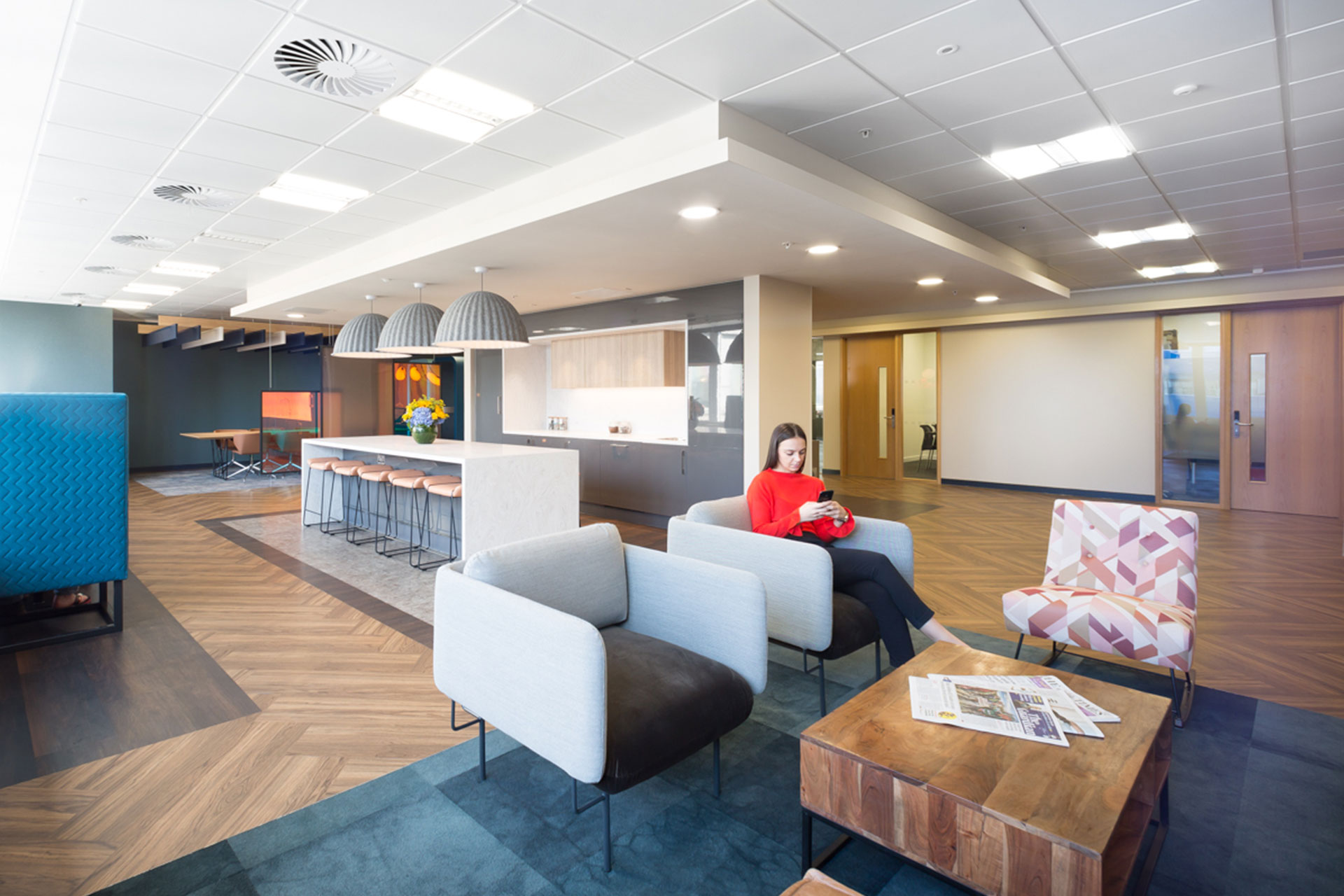 Landmark Space | London Various
Serviced office provider Landmark Space engaged our small works team, Parkeray LITE, to undertake the speedy refurbishment of reception space and meetings rooms at four buildings from their portfolio. The scope of works varied at each location and included the strip out of all existing floor and wall finishes prior to redecoration, to provide welcoming front of house space and upgraded facilities. With each project delivered in between three to five weeks, our teams were in and out in a jiffy.
For further info, please view our project profile here.
Confidential Client | Watford
Ensuring disruption was kept to a minimum was paramount throughout the construction of this brand new catering facility and restaurant on the ground floor of this fully tenanted building. We also provided a lovely café and lounge on a separate floor.
The overhaul of the existing catering facilities was carried out in a live environment and involved us working closely with our client and the building facilities team to provide temporary servery facilities.
For further info, please view our project profile here.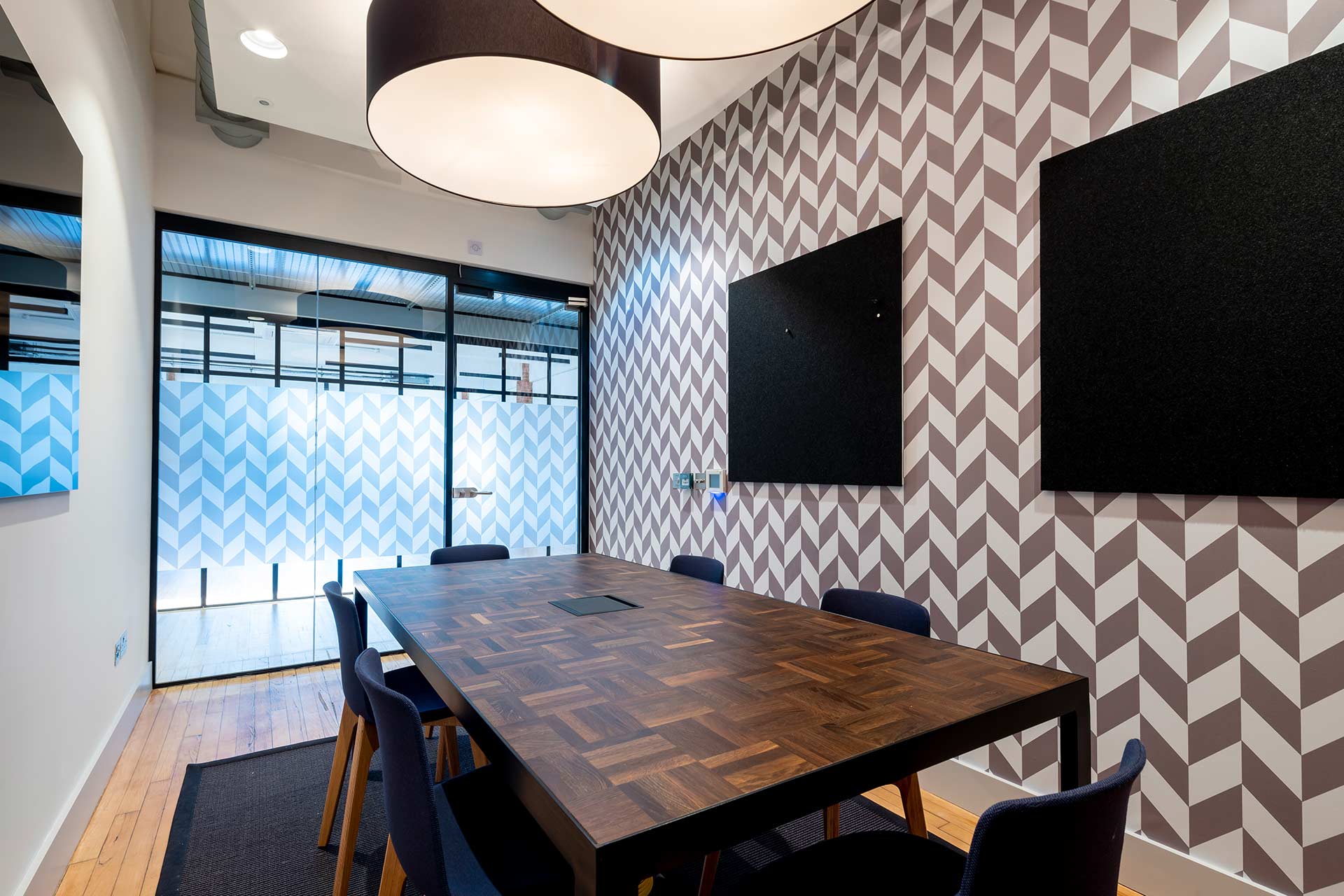 Workspace Group | Metal Box Factory
Our Cat B fit out of two floors at the Metal Box Factory involved the conversion of the ground and first floors to provide trendy new office, studio and coworking space.
Our team removed the existing staircase that serviced both floors while refreshing a number of facilities on the ground floor including the toilets, kitchen, meeting room and phone booths. We constructed brand new office units and facilities on the first floor supported by new power, data and lighting. The project also included the refurbishment and replacement of the building's existing windows. All of which helped create modern refreshed space ready for market.
For further info, please view our project profile here