Our dedicated small works team Parkeray LITE recently completed the 4,000 sq ft refurbishment of office space on behalf of the Royal College of Midwives (RCM) at 10-18 Union Street, Southwark.
The RCM is a professional organisation and trade union dedicated to serving midwifery. Having relocated to new headquarters within a warehouse building their new office space required a 'LITE' transformation to provide a modern and fun working environment for their staff and members.
Our team led by LITE Project Manager David Posiadlo, delivered the scheme as a full Design & Build contract to a programme of 10 weeks and partnered with London architecture firm Adams + Collingwood Architects for the fit-out of workspace. The calm and bold brief combines RCM's rich history with contemporary office design to promote collaboration, flexibility and accessible working requirements.
The scope of works included strip out and minor structural works which saw our team overcome the challenge of lowering the floor level to the Creative Hub, with limited access to an operational floor below. This was achieved by setting up a safe and comprehensive system of works. Repairs were also carried out to the existing M&E installations and a new lift installed to improve disabled access in addition to ceiling repairs, partitions, joinery, flooring and decorations throughout.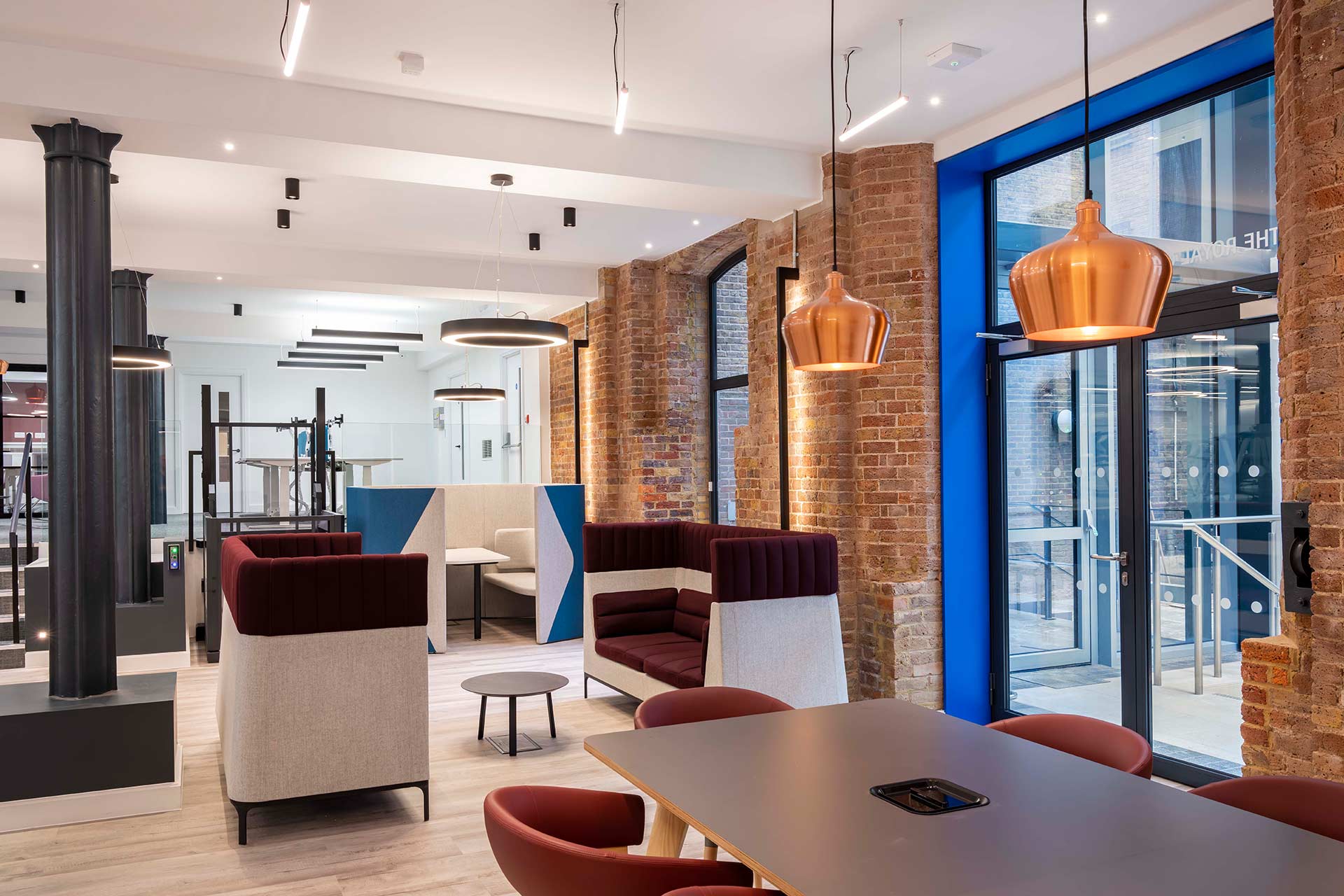 By implementing Parkeray's COVID secure work strategy, this project was completed on time despite the pandemic, with social distancing in place and a limited number of contractors working on-site. The team was kept up to date with progress through Zoom meetings and video updates and workshops were held with our supply chain and the professional team to ensure all elements of the project fitted together seamlessly.
"It has been a pleasure working with the Parkeray team to deliver the RCM project. They have a friendly can-do attitude and adapted to the new Covid measures with professionalism. The execution of the design is a tribute to their skills and expertise. We can't wait for the next collaboration." 

Tamsin Bryant – Adams + Collingwood Architects
The result is a light, spacious, modern office environment, which incorporates a variety of working areas for all to enjoy. The dropped floor to RCM's Creative Hub creates the wow factor, whilst providing discreet storage space and the open-plan layout boasts style as well as function by meeting RCM's accessible working requirements. Our client could not be happier with their new home. Nice work Parkeray LITE!