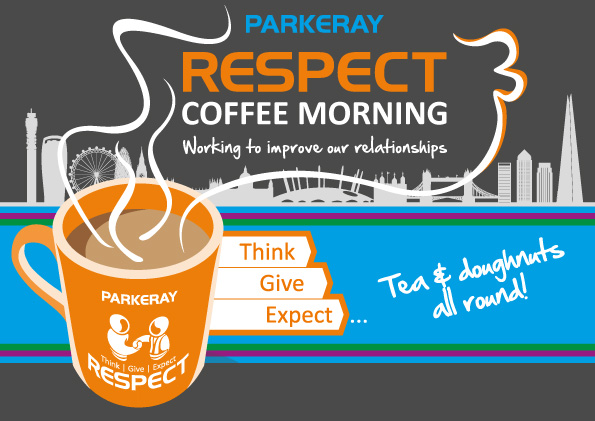 We are delighted to announce our first Respect Coffee Morning event of the year on Thursday 19 May 2016.
Our award-winning Respect Campaign is a staple event within the Parkeray calendar and has become the platform to promote our core value of respect, while strengthening relationships with our delivery partners.
The event will be hosted at ten live projects and Parkeray HQ with tea, coffee and doughnuts a plenty!