Friday 8 July marked the return of the Parkeray Charity 5-A-Side Football Tournament. We were delighted to be back hosting this event at Powerleague Shoreditch after a two-year hiatus due to the pandemic.
We were delighted to receive strong support from our clients, associates and supply chain members for our fourth event, with 19 teams taking part on the day.
Each Parkeray 5-A-Side Tournament supports a fantastic cause, with half of the proceeds donated to charity; this event was no exception. Our team captain Michael McCulloch proudly presented Parkinson's UK with a big cheque for £4,512 on the day. The funds raised will help improve the quality of life for people affected by Parkinson's and find a cure for the condition.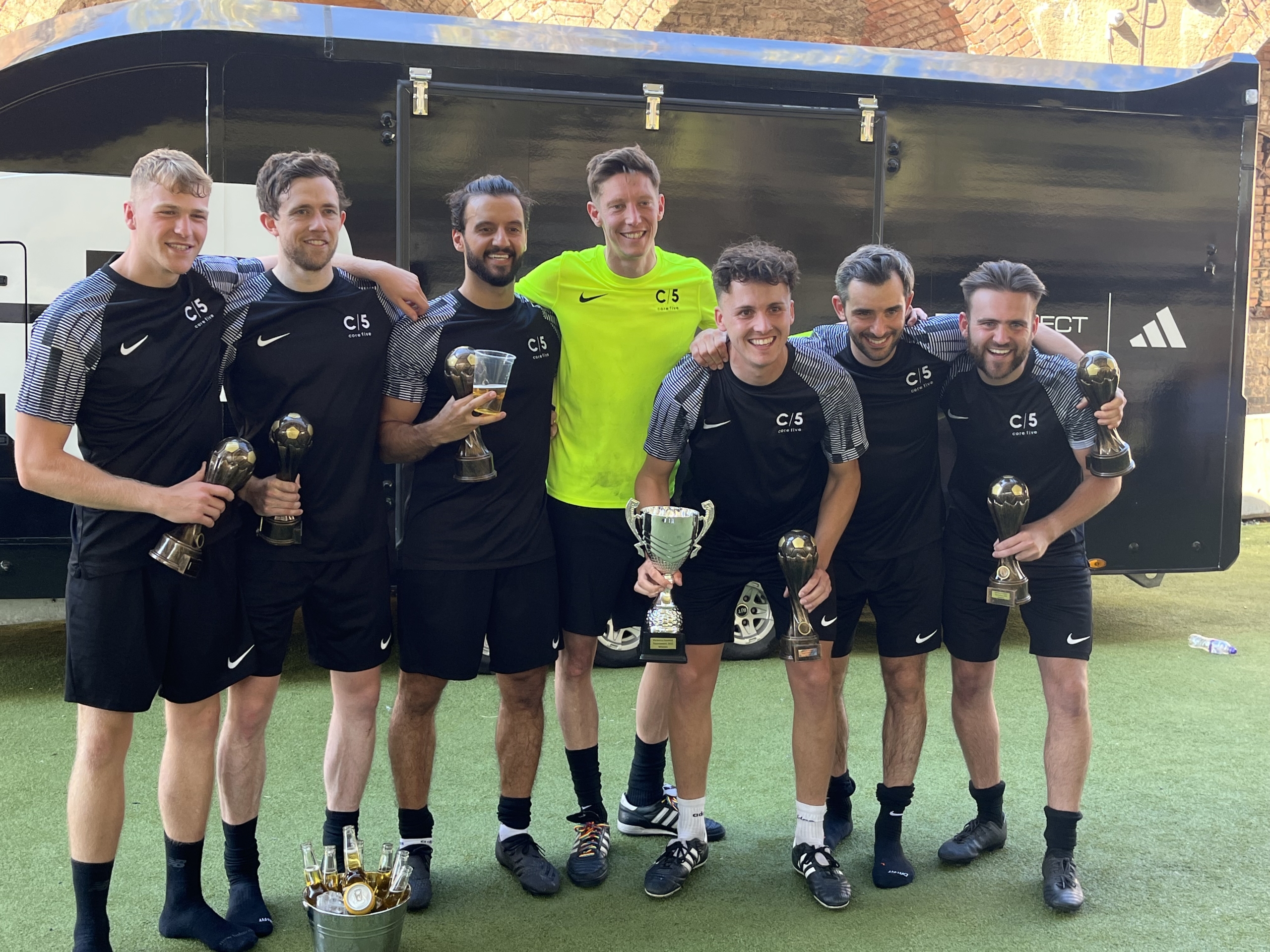 The scorching 27-degree weather wasn't the only thing heating up the pitches, as each team battled it out in the group stages for a hot spot in the quarter-finals. Sadly, the semi-finals marked the end of the road for Avison Young, Blackburn & Co, Chapmanbdsp and our beloved Team Parkeray as the groups whittled down to the last eight.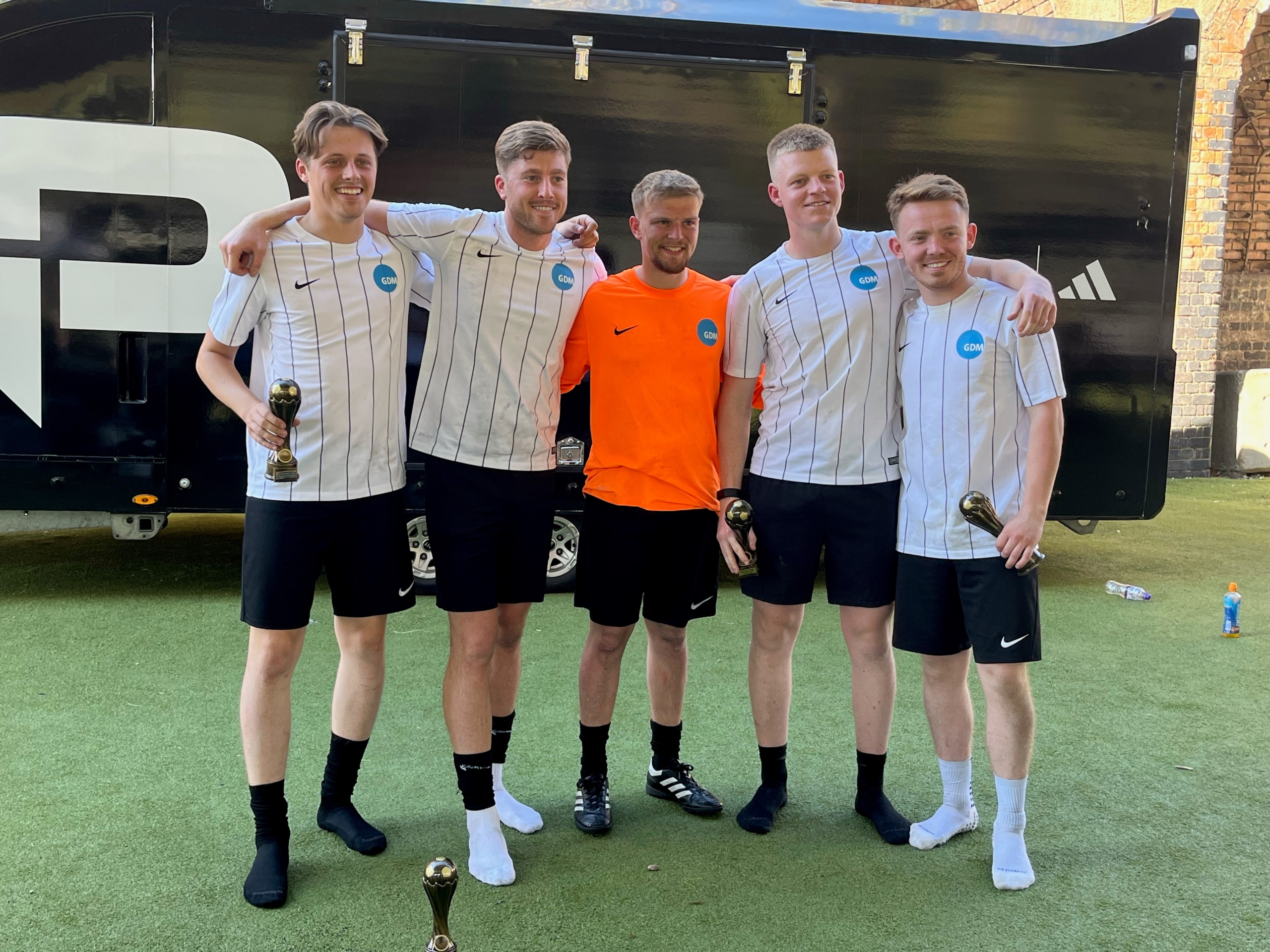 The finals saw Core Five crowned the official champions of our 2022 tournament, followed by GDM Group as runners-up. Mace Group took home the Plate with Impact Building Services as runners up.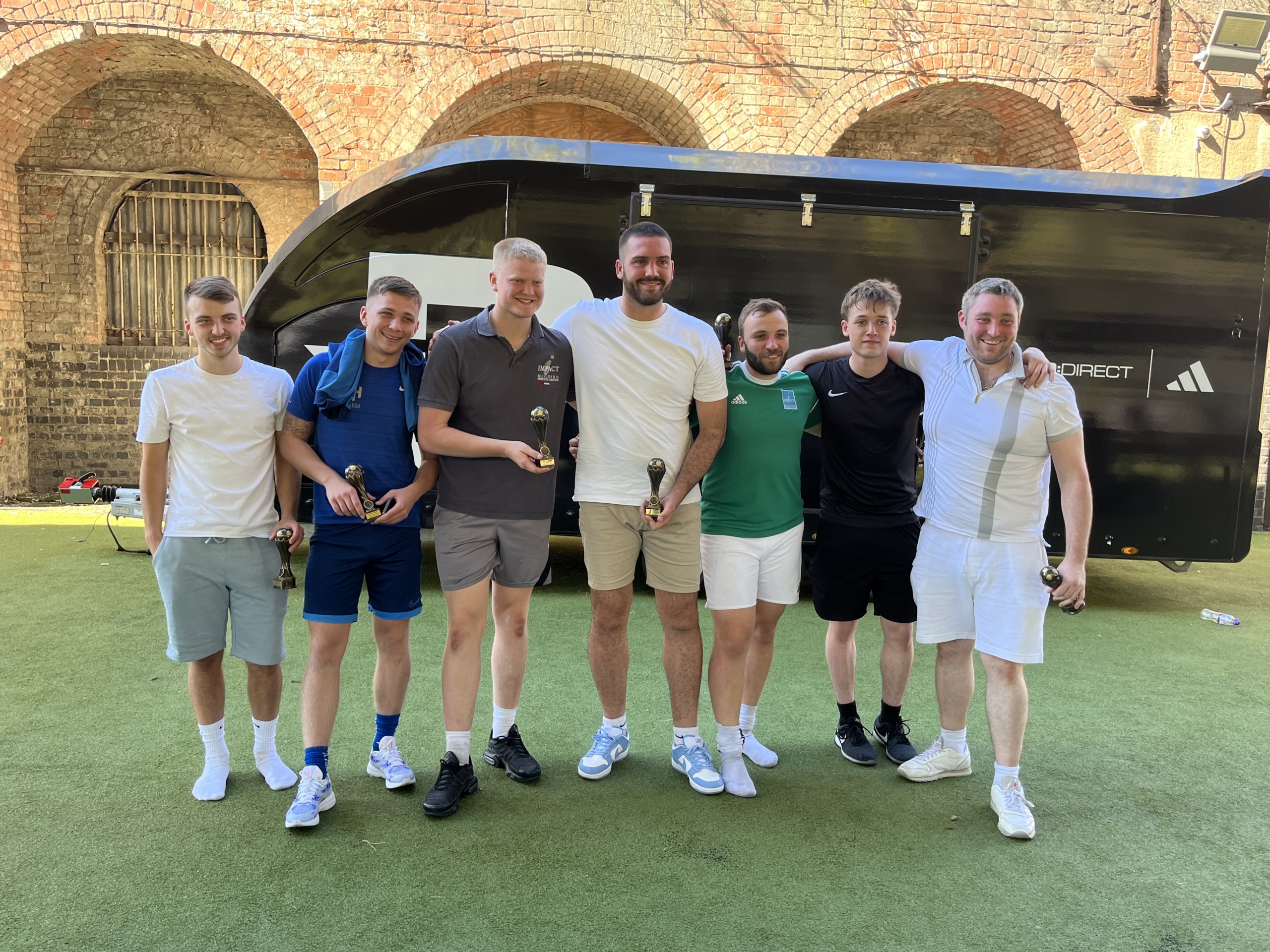 A big thank you to the following organisations for taking part: Avison Young, Barr Gazetas, Blackburn & Co, Chapmanbdsp, Core Five, Cushman & Wakefield, Exigere, Fabrix Capital, Fulkers Bailey Russell, GDM Group, Impact Building Services, Mace Group, NDY, Parkeray, Perkins & Will, Quantem Consulting, Race Interiors, TOG (The Office Group).
We look forward to hosting our next event in 2023, so if you have a team and would like to register your interest, please be in touch by emailing: sam@parkeray.co.uk.