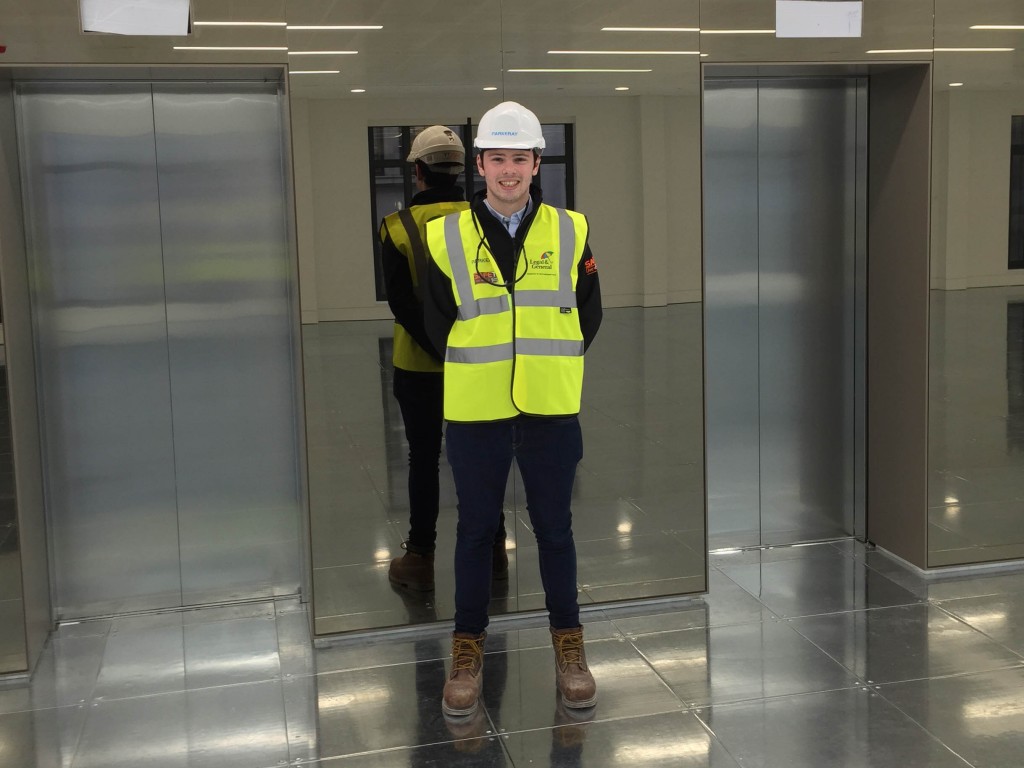 I joined Parkeray as a Trainee Commercial Manager in September 2014. It's been a good first year and has put me one step closer to becoming a qualified quantity surveyor.
No longer a full-time student, I had to adjust swiftly to the early starts, cramped commutes and coffee runs, but this has not bothered me because I enjoy what I do for a living!
Since starting my traineeship, I have been a part of two site teams; my first was in Leatherhead and my current site is based in the City of London.
This project is of great significance to Parkeray, we completed the original fit out 15 years ago, in our second year of trading. Fast-forward to May 2015 and we're back carrying out a Cat A fit out of the entire building.
I didn't know what to expect on a job of this size, but I soon found out the kind of dedication required to get the project over the line, from everyone on site.
As a trainee, my job is to assist our commercial manager, Ben Wills, as well as help the project team when required. As part of my role, I help with monthly valuations, subcontractor orders and payments. I take advantage of site walks and meetings to further my understanding of the job, as I was told from the start "You cannot fully know a job from your desk".
The project has had its ups and downs, good days and bad days, but for me it's an on-going and exciting learning experience.
For further information on Parkeray's Trainee and Graduates Scheme, click here.