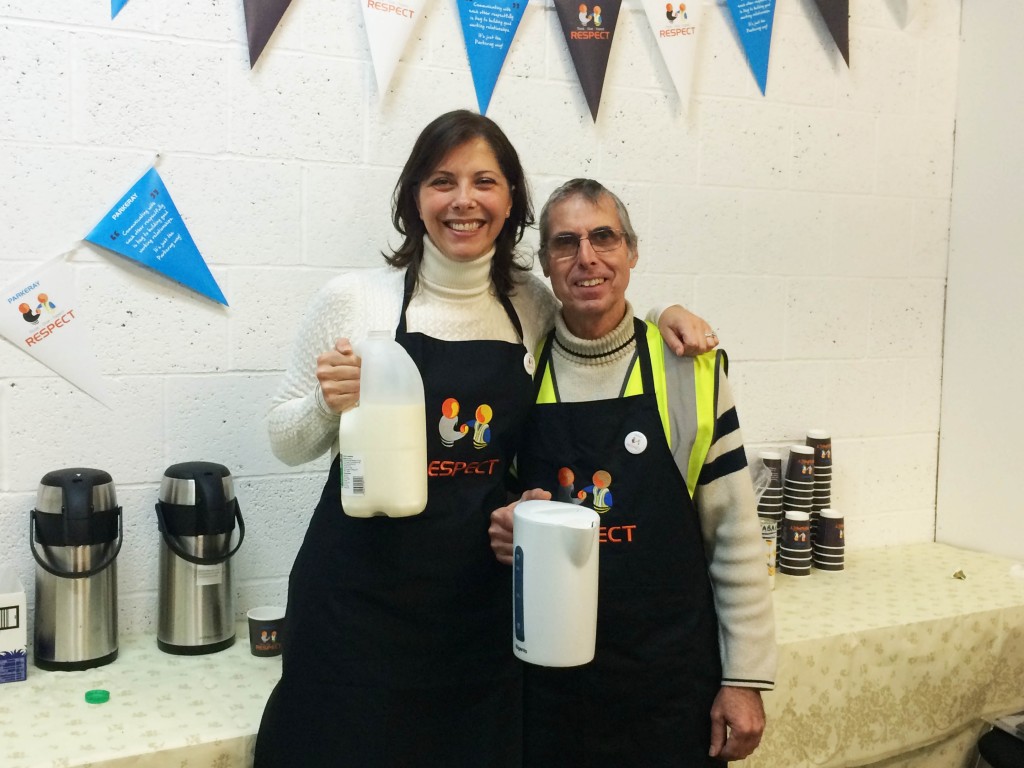 On Thursday 15 October we held our second Respect Coffee Morning event of the year at Parkeray HQ and nine projects in London.
Our Respect campaign reinforces our core value of respect to our workforce and the wider community and highlights the important role it plays in our business operations.
At the crack of the first break on site, our senior leaders were on-hand as 'Respect' baristas to welcome contractors, clients, design teams and staff, with a hot cuppa and a smile. The coffee morning theme was also incorporated into project meetings and held throughout the day to enable guests to drop by sites and find out more about the campaign.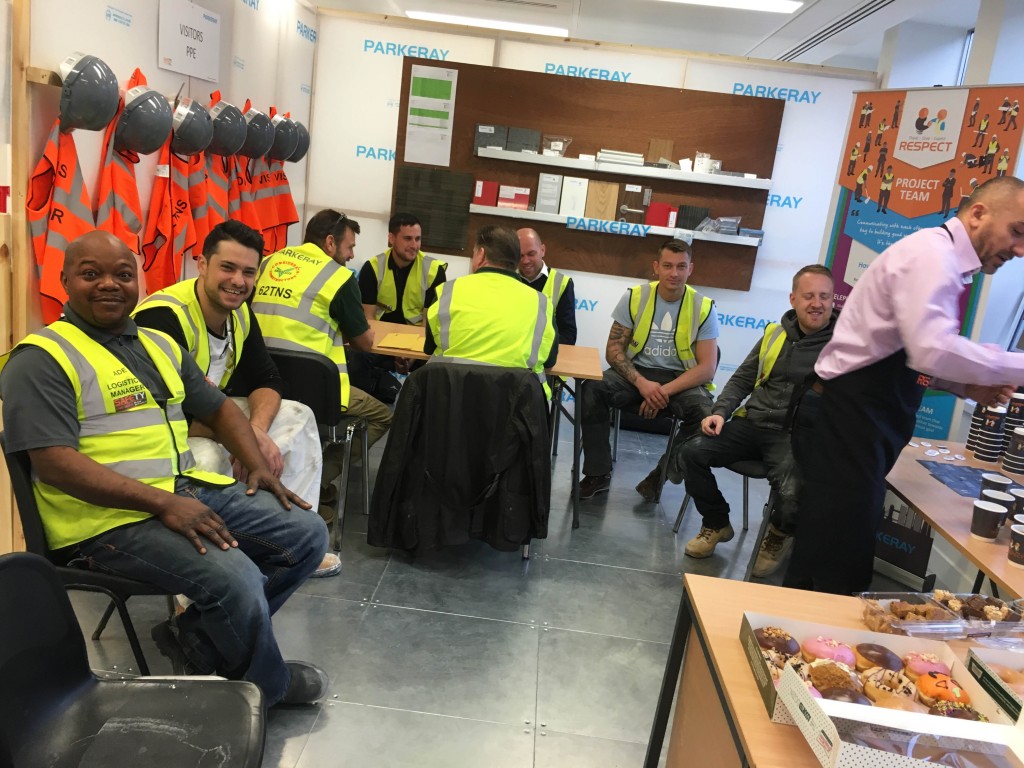 Following up on the success of our first coffee morning in May 2015, our project managers did another fabulous job in hosting the event and managing site activities on the day.
Respect to the contractors, design teams and clients who attended our coffee morning including; SBM Engineering, AD Contracts, Mr Scaffolding, Soltech Solutions, Impact Building Services and Pure Design Group to mention a few!
To see pictures of the event, please click here.