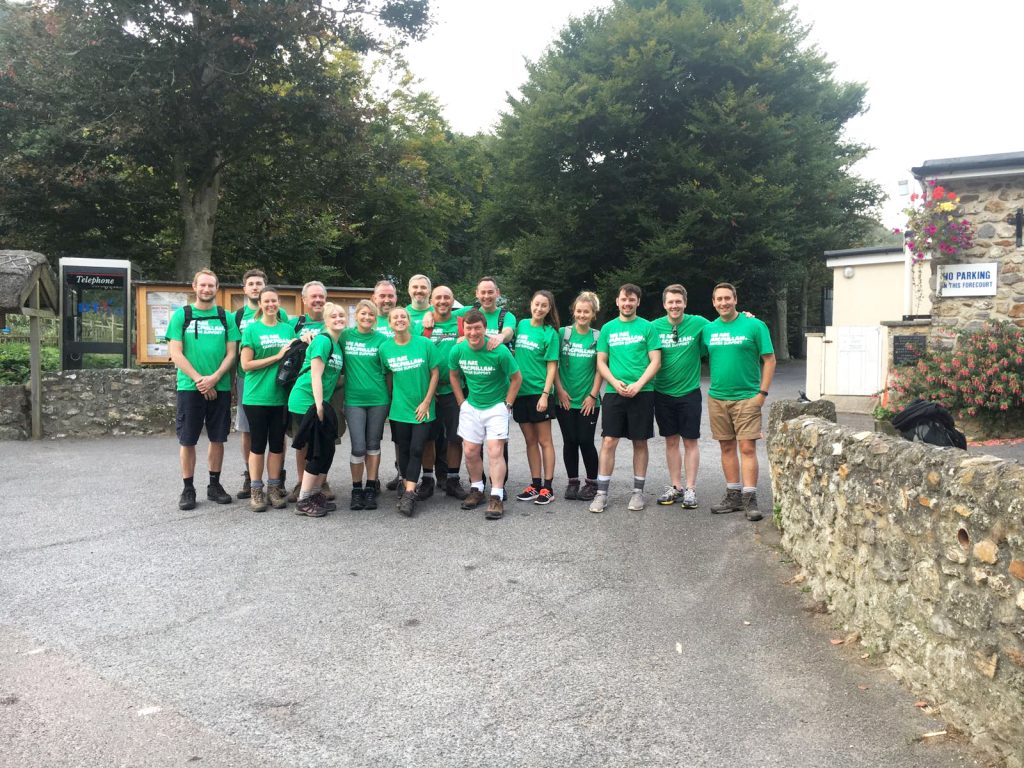 Parkeray Challenge team member and trainee commercial manager Harisson McCulloch provides us with an update on Parkeray's charity walk across the Jurassic Coast for MacMillan Cancer Support!
This September I embarked on my first Parkeray Challenge. As I write this, we have smashed our fundraising target of £20,000 for MacMillan Cancer Support –  an extremely worthy charity.  I am sure we have all seen or heard of the invaluable work these men and women do every day to improve the lives of those suffering from cancer and give much-needed support to their families.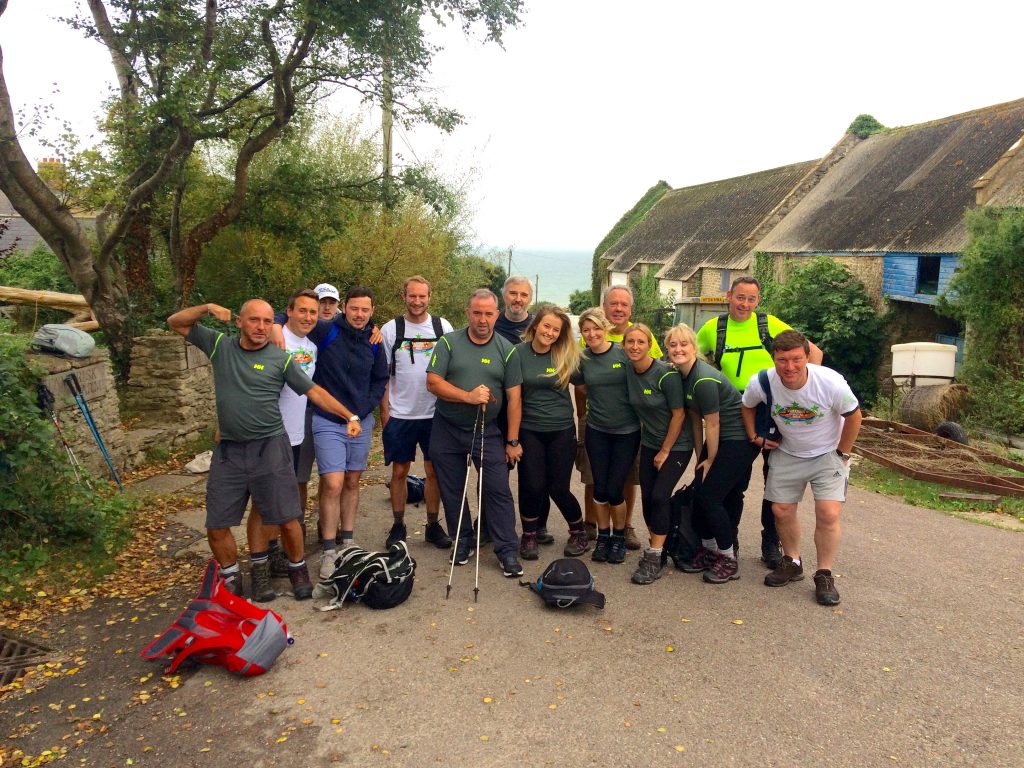 Now on to the walk: I can hand on heart say I greatly underestimated it as I am sure a lot of us had. It was sold to us as a coastal path…someone forgot to mention the odd cliff or two, which we had to scramble our way up and down. The walk began in the sleepy town of Exmouth and finished in Weymouth – making several much-required stops along the way to refuel and try and mend our broken bits. We conquered the Jurassic Mountain Range on the first day, trekked through 8 miles of Jurassic Jungle on the second and finished with a scenic walk through fields and hedges on the last. I can comfortably say this challenge was the toughest I have ever completed, both mentally and physically. Without the support of the team, I know I would not have finished, so a massive thank you to those who donated and well done to all walkers for achieving something we can all be proud of! Also thanks to Parkeray for backing us and allowing us the time to support a very worthy cause.
Completing this seventh challenge takes the grand total raised by our team to over £100,000.00 for many worthwhile charities.
Well done to everyone who took part: Carrieanne Beer, Rob Cafferty, Ivan Collins, Dan Gibson, Heather Linch, Harrison McCulloch, Jim Maxwell, Glen Merson, Toby Milsom, Laura Moore, Joanne Norcross, Ellie Proctor, Steve Mott, Simon White, Alex Soltynski, Ben Wills & Bob Wills.