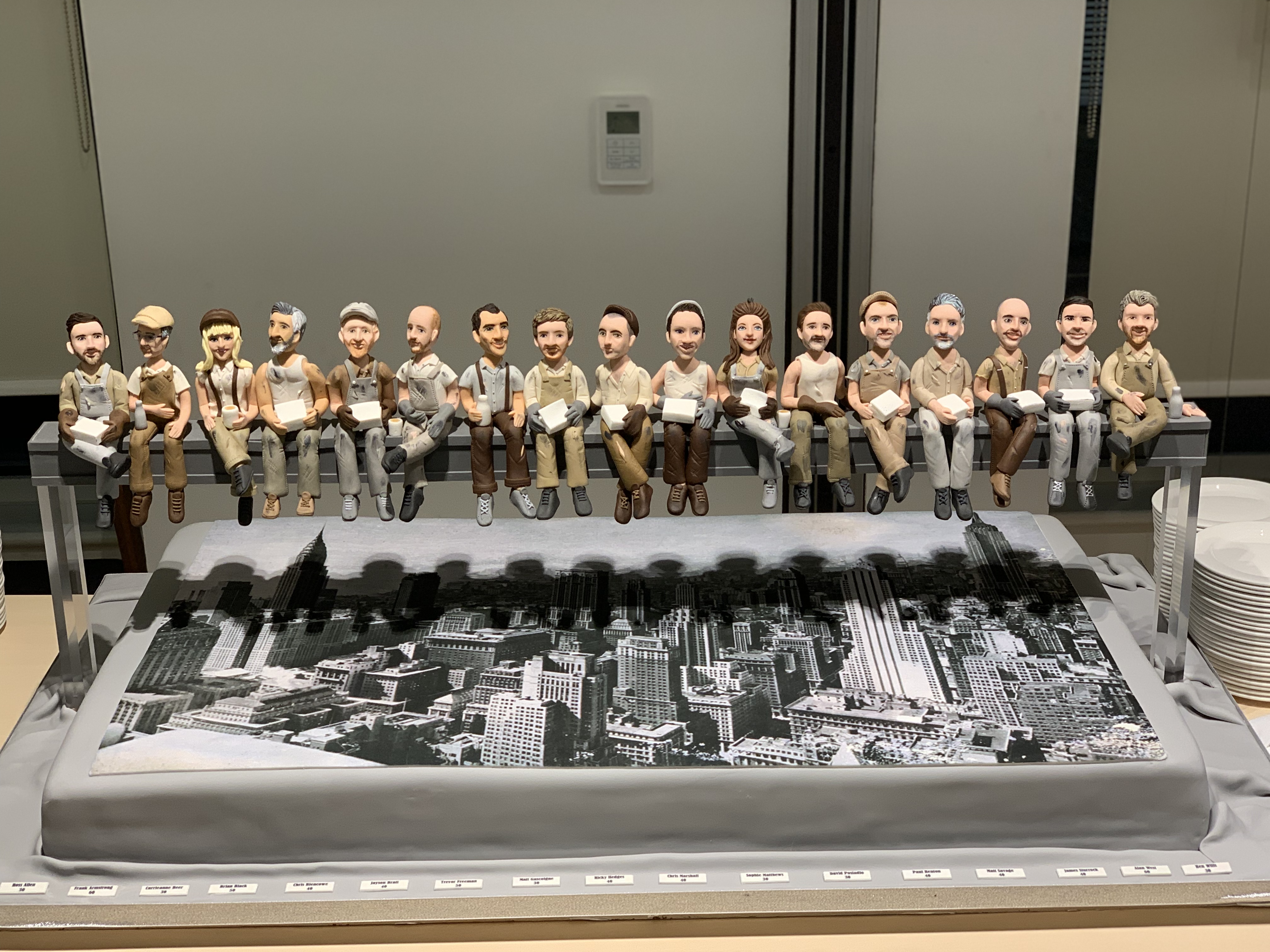 On Thursday 21 March the Parkeray family came together for our first team meeting of the year at Farmer and Fletchers in the City.
With lots to catch up on since our last team meeting, CEO Mike Murray, Main Board Director Clare Ashmore and our Sustainability Manager Chris Blencowe provided an overview of the business in an informal presentation which touched on where we stand now; moving to our spanking new office and Parkeray's sustainability strategy moving forward.
The overall message was "We're in an incredible position for the foreseeable future, but as always, there is lots to do, plenty to improve upon and much to gain!"
Headlines of the evening included:
Our targeted turnover of £100 million for 2019
Securing negotiated works to the value of £44 million (57% of turnover) in 2018
Passing the 1 Billion turnover mark in February 2019 – Hooray!
9 CCS Nominations for 2019 – A record number
Staff satisfaction rating from feedback on our new office at a high of 98.5%
Our team meeting was also a great opportunity to highlight past projects and staff news including big birthdays! 17 team members were presented with the largest cake known to man to commemorate their birthdays. The cake which was approximately a 1 metre long was a recreation of the iconic 'Lunch atop a Skyscraper' photo and featured all 17 team members as true to life figurines. The likeness was uncanny!
Food and drinks followed the presentation enabling everyone to have a good old catch up.