It's looking like another action-packed year for fundraising with both our staff and challenge teams already signed up to the following sporting events and fear-defying quests, which ultimately show what they're made of…half-human, half-amazing (at least, we think so) while raising awareness for a number of great charities: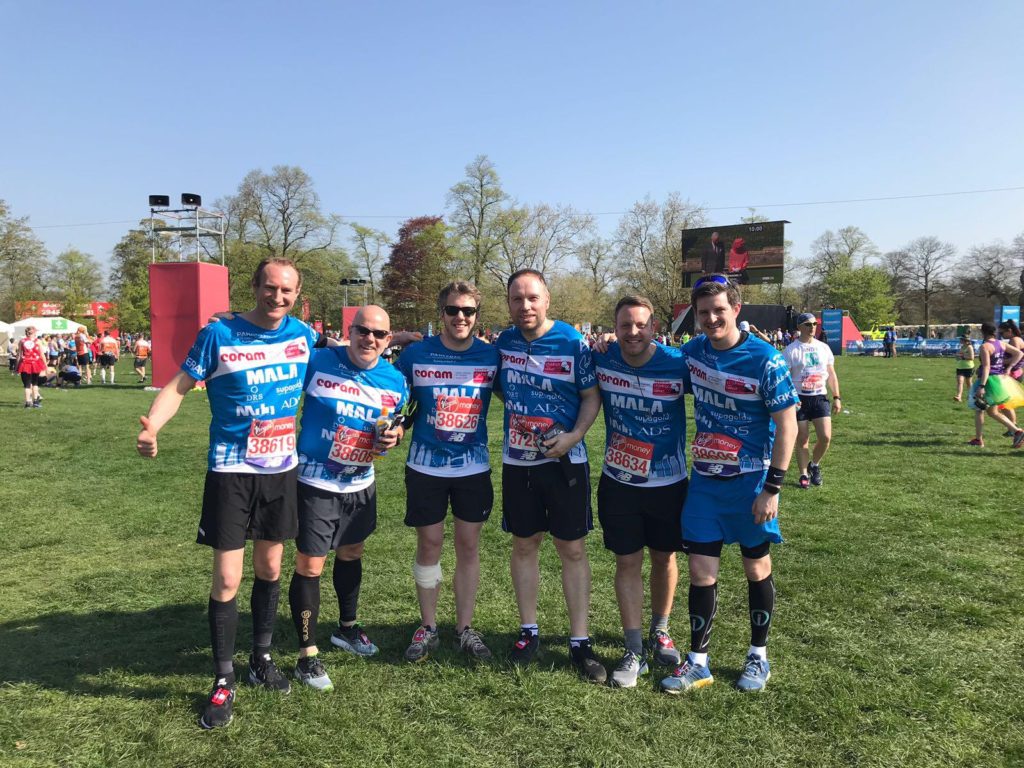 Virgin Money London Marathon
Parkeray's Super Six: Chris Marshall, Adrian Grint, Ben Wills, Matthew Gascoigne, Gary Richardson and Toby Milsom completed the mega 26-mile London Marathon run for charities Children with Cancer and Coram on 22 April. The lads made their way around the circuit within minutes of each other – well done!
To donate visit: https://uk.virginmoneygiving.com/fundraiser-portal/fundraiserPage?pageId=878727
Abseiling St Thomas' Tower
Alex Soltynski will head up our fearless team of daredevils: Andy Greiner, Ben Carpenter, Harrison McCulloch and Shantel Lewis, as they prepare to abseil down a 469ft (143m) building on International Nurses Day to raise funds and awareness for Guy's St Thomas' & Evelina Hospitals on 11 May. With a fundraising target of £1,500, this quest is not one for the faint-hearted.
To donate visit:https://uk.virginmoneygiving.com/Team/ParkerayLtd

Parkeray Charity 5-A-Side Football Tournament
Due to the success of last year's event, we are delighted to announce the return of the Parkeray 5-A-Side Football Tournament on Friday 8 June 2018. This year we have chosen to support Prostate Cancer UK by raising over £3,000. Last year's Cup and Plate winners Fulkers and GDM Partnership will compete once again with the best in construction's football talent to defend their winning titles.
To donate visit: https://uk.virginmoneygiving.com/ParkerayFootball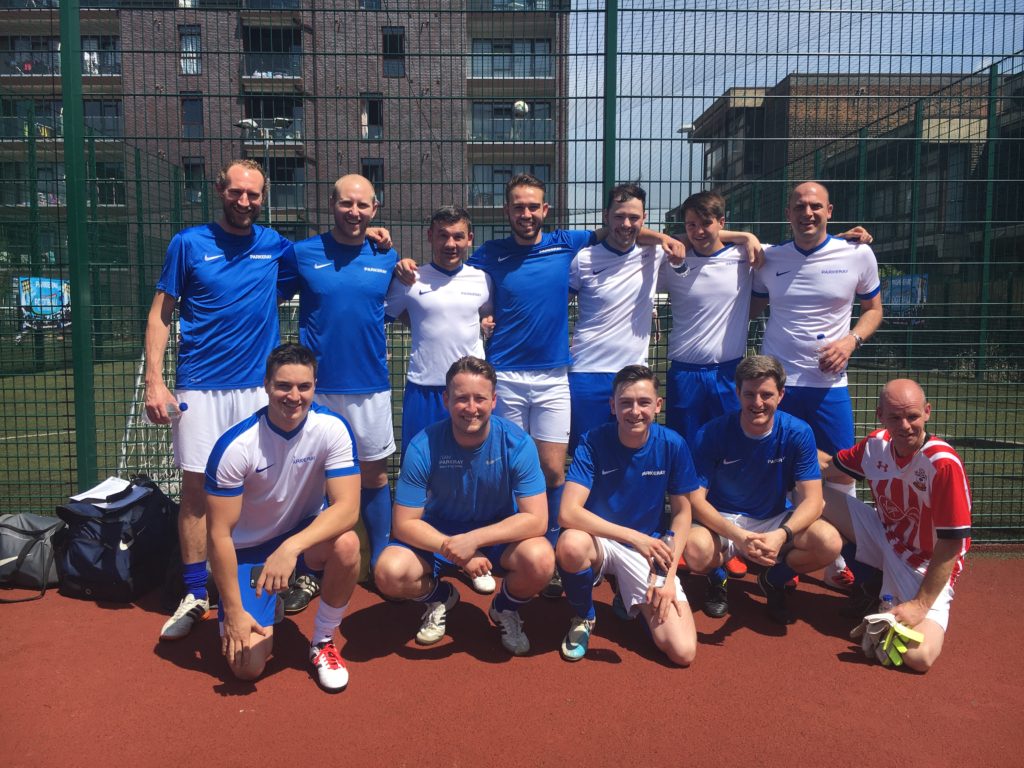 BCO Cycle Challenge
Cycling newbie, Alex Soltynski, will take part in the 250-mile bike ride from Copenhagen to Berlin as part of this year's BCO peloton, with the aim of raising £25,000 for Barnardo's.
To donate visit: https://www.justgiving.com/fundraising/bco-barnados
2018 Prudential Ride100 Surrey
Never missing an opportunity to show off their legs in lycra, our cycling team have dusted the winter cobwebs off their bicycles and started training for Prudential Ride100. This time around, Adrian Grint and Geoff Watson will be joined on the pedals by Alex Soltynski, as she takes up a record number of charitable challenges for the year.
Parkeray Challenge Team  – Snowden and Scafell Pike
This September, the Parkeray Challenge team will take part in not one, but two mountain climbs to raise funds and awareness for the Rainbow Trust Children's Charity and Living Heart Peru Charity. The team will attempt to climb Scafell Pike and Snowden – two of the highest mountains in England & Wales in another time and endurance challenging quest over three days.
To donate visit:  https://www.justgiving.com/fundraising/parkeraychallenge2018