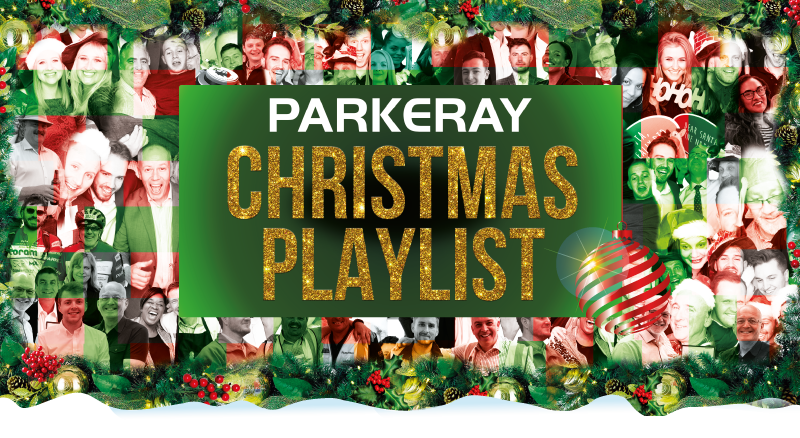 Get ready to rock around the Christmas tree with our cracking playlist.
We have created our very own Christmas playlist on Spotify to get you in the festive spirit! Curated by Parkeray people, it's packed full of classic Christmas songs both old and new to have you toe-tapping at your desk, at home with the family or on the go. To listen, please click here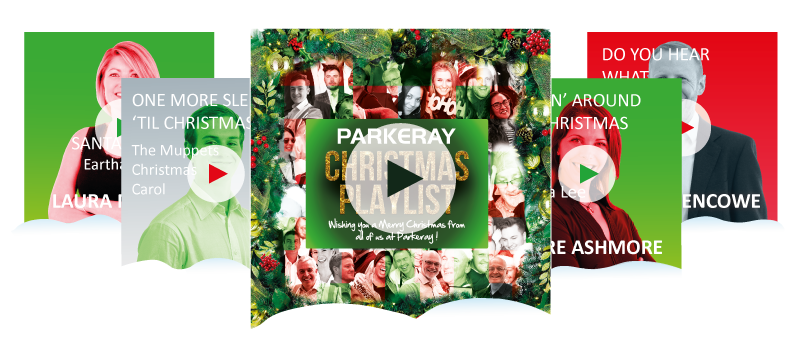 See who's behind the mix with the full tracklist below:
Chris Ayers | Christmas In Hollis | Run-D.M.C
Rob Cafferty | Last Christmas | Wham!
Joseph Till | One More Sleep 'Til Christmas | Kermit
Jane Evans | Driving Home For Christmas | Chris Rea
Andy Smith | When A Child Is Born | Johnny Mathis
Iain Dodson | White Christmas | Bing Crosby
Jamie Walker | Stay Another Day | East 17
Andy Greiner Mary's Boy Child | Boney M.
Ben Crisp | The Christmas Song (Merry Christmas To You) | Nat King Cole
Daniel Briggs | Jingle Bell Rock | Bobby Helms
Molly Davis | Santa Tell Me | Ariana Grande
Ivan Collins | Merry Christmas Everyone | Shakin' Stevens
Faith Ajamogha | All Alone on Christmas | Darlene Love
Parkeray | Winter Wonderland | Bing Crosby
Sophie Riley | 8 Days of Christmas | Destiny's Child
Ben Carpenter | Christmas Time (Don't Let The Bells End) | The Darkness
Clare Ashmore | Rockin' Around The Christmas Tree | Brenda Lee
Jodie Green | Fairytale Of New York | The Pogues Feat. Kirsty MacColl
Chris Marshall | This Christmas | Chris Brown
Terry Hogg | Stop The Calvary | Jona Lewie
Lesley Brewster | The Little Drummer Boy | Alexander O'Neal
Chris Blencowe | Do You Hear What I Hear? | Bob Dylan
Shantel Lewis | All I Want For Christmas Is You | Mariah Carey
Heather Linch | Baby, It's Cold Outside | Tom Jones, Cerys Matthews
Lou Rossi | Do They Know Its Christmas? | Band Aid
Laura Moore | Santa Baby | Eartha Kitt
Toby Milsom | Everything Is Gonna Be Cool This Christmas | Eels
Vince Bevan | Santa Claus Is Coming To Town | Michael Buble
Mike Murray | What Are You Doing New Year's Eve? | Ella Fitzgerald
Harrison McCulloch | Let It Snow | Boyz II Men
Whether you'll be roasting chestnuts over an open fire or rockin' around the Christmas tree, we hope you have a fantastic Christmas. It's the most wonderful time of the year after all.
Merry Christmas from all of us at Parkeray!