There is a strong drive from organisations across the built environment to close the gender gap between men and women working within the construction industry. With statistics still very low at 14%, there's still a lot of work to be done to bring about real change. Parkeray's Trainee Commercial Manager Elle Stevens, tells us how she is navigating the Parkeray Graduate Trainee Scheme and what organisations should be doing to recruit more girls into construction roles.
Hi Elle, tell us about your background and what attracted you to Parkeray's Graduate Trainee Scheme?
My family come from an engineering background, so I have always known a bit about the construction industry. When I was younger, I used to work during the summer holidays and most weekends at the family business to earn pocket money; so, when I learned of Parkeray's Graduate Trainee Scheme, I knew it would be perfect for me.
I think studying while gaining on-the-job experience is great, as you're working and learning about the same things, which all help with your university work. You also get to meet a lot of people, seeing a familiar face at meetings makes the big world of work a little less daunting.
When did you know that you wanted to work in construction, was it a lightbulb moment?
I always knew that I would work in construction one day. My mum is a Quantity Surveyor and I have looked up to her since I was a little girl, so when this job came about, I knew it was perfect for me!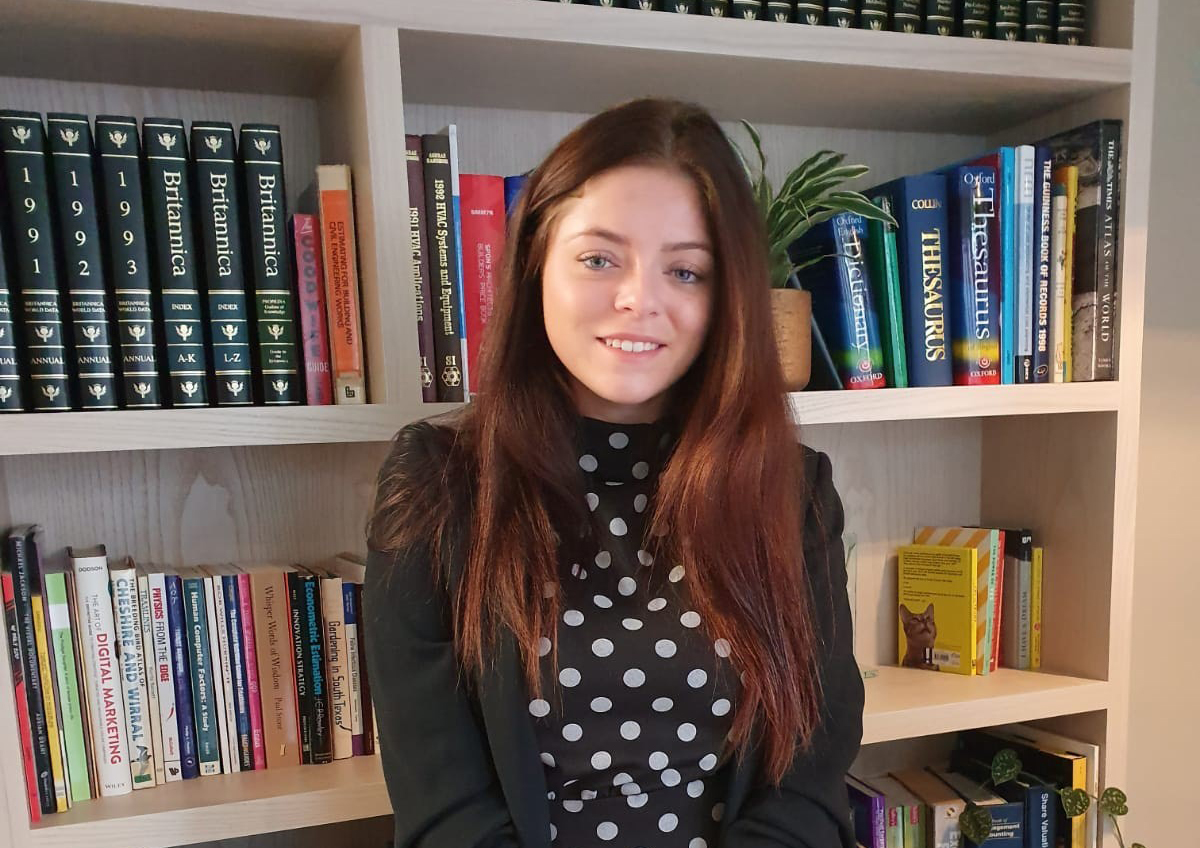 What do you enjoy the most about your job?
The fact that no two days are the same makes my job very exciting. You are always on the move, so you have to keep up. I love watching the construction phase and seeing the immense difference at the end of the job, knowing I had a part in the process. I also love the teams I have worked with. Everyone is always up for a laugh, which makes coming to work something to look forward to. My mentor Dean has made me feel part of the team and is very supportive, which I appreciate a lot.
As a second-year trainee, how are you finding balancing on the job experience and studying?
So far, it's ok. Everything you learn at university you have either learnt or are in the process of learning about at work, which makes the coursework and exams a lot easier. I have heard that the workload from university and work is a lot more demanding when you reach the degree stage. But if you want to do well than there's nothing you can't handle. Also, when you love what you do it makes the process easier!
What do you think organisations should be doing to attract more women into careers in construction?
Organisations should be hosting talks at schools and universities to promote the job opportunities they have to offer. As a young female, I know there are plenty of girls who still believe they can't work in construction as it is a "Man's World". Fortunately, times have changed women are very much wanted in this sector and have just as much of a chance of doing as well as men.
What are your top tips for those considering a career in construction?
My top tips for starting a career in construction are:
• Be passionate about what you are doing as it makes work so much more enjoyable.
• Listen to the people around you at work, as they are all trying to help you better yourself and they can help you out.
• It's good to know what role everyone else plays on your job/project, so you're fully prepared, knowledgeable and can do the best job possible.
About Parkeray's Trainee Scheme
Established in 2002, the Parkeray Graduate Scheme is now 17 years old and yes, it's open to both boys and girls.
With trainee roles in project management, commercial management and services management, Parkeray's Graduate Scheme is designed to encourage school and college leavers to develop skills and gain qualifications in construction and the built environment. It doesn't matter if you do not have previous experience, all you need is a willingness to learn and a can-do attitude!
If you're considering your career options or know someone who you think would be suitable for our graduate scheme, please be in touch. For further information click here.