As main contractors, we are proud to have delivered a number of interior fit-out schemes within the most high-profile buildings to grace the City skyline including The Scalpel, The Walkie Talkie, The Gherkin and 25 Canada Square.
Our teams are well versed in creating fabulous working environments within these giant structures for leading organisations and are experienced navigating the challenges and complexities presented delivering large scale schemes at height. Here are just a few of the projects we have completed in shiny, tall buildings:
The Scalpel Building
At 190 m high, The Scalpel building based on Lime Street has a total of 39 floors. Our team was one of the first main contractors to step foot in the door in 2018, with the fit-out of workspace across three floors.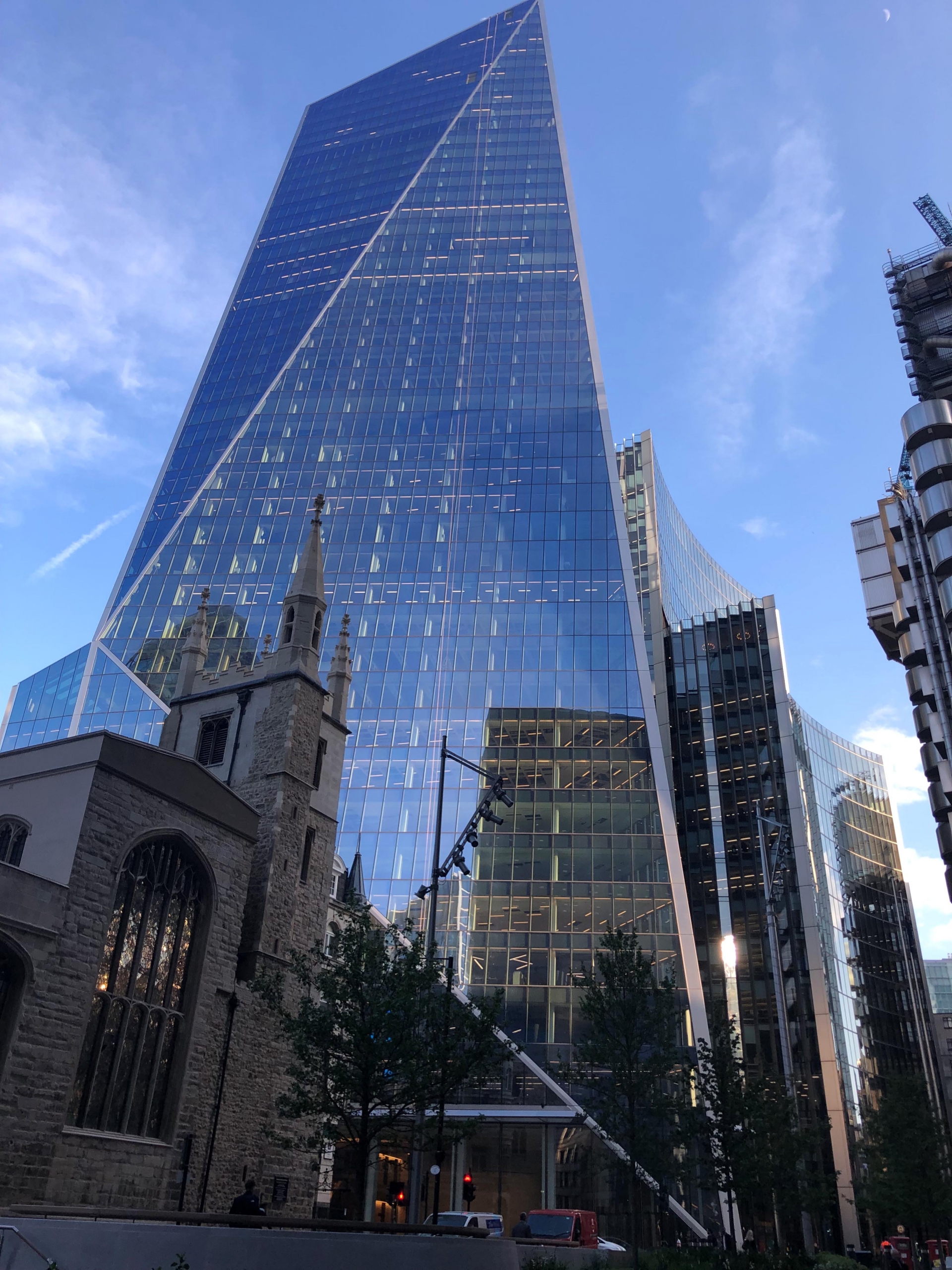 Chaucer Group
Fast forward to 2021, our team led once again by Vince Bevan and Gerry Gilbert are back on site delivering our second scheme within the building on behalf of the leading speciality reinsurance group Chaucer. Parkeray is proud to support their relocation to the building with the Cat B fit-out of two floors spanning 44,400 sq ft.
The Walkie Talkie Building
Re-known for its highly distinctive shape at 160m tall and boasting 38 levels, the Walkie Talkie building made an entry to London's skyline in 2017.
Lancashire Group
We were chuffed to land the 27,500 sq ft fit-out of level 29 on behalf of The Lancashire Group and created stylish headquarters after taking occupation of the space from the developer shell. This scheme was completed to a fast-track programme of 19-weeks, meeting the insurance group's critical move-in date.
Hardy Underwriting
Our team made another comeback within the building with this spacious fit-out of office space across 35,340 sq ft, split over two floors. Both levels followed a similar design, with cellular executive offices to the building's core and open plan areas to the perimeter. The project also included constructing an interconnecting staircase linking the 12th & 13th floors – the first of its kind in this iconic building.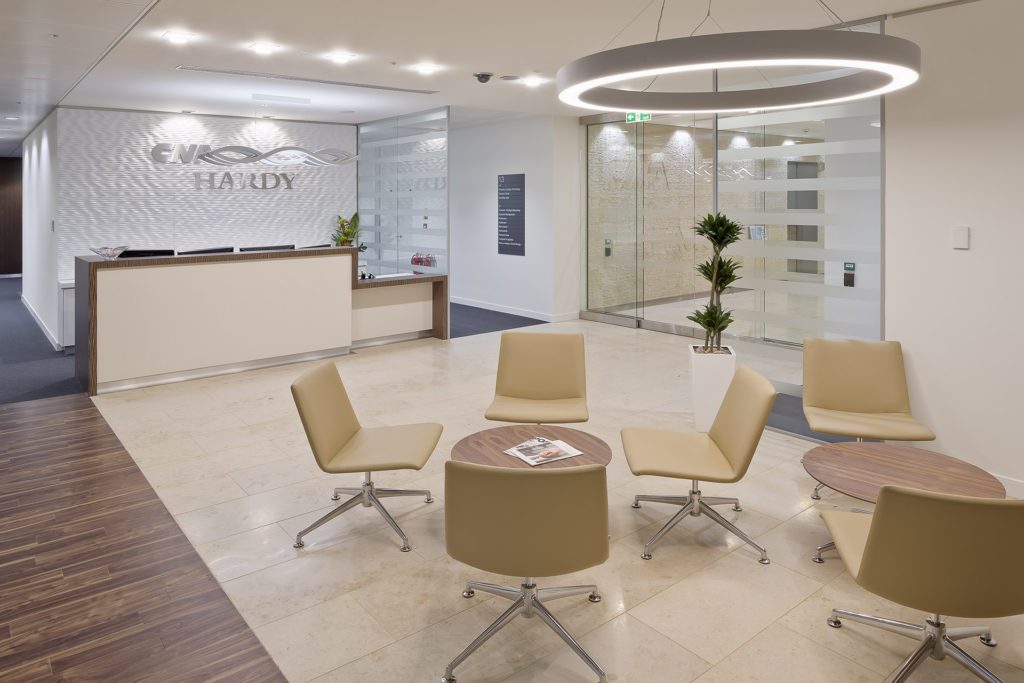 Canada Square
Our work has taken us further East of the City to Canary Wharf, where we have delivered multiple projects within the area. Schemes include two projects at 25 Canada Square and our most recent fit-out of serviced office accommodation within the iconic One Canada Square building.
The Office Group
Taking its skyline position in 1991 at 235 m high. One Canada Square is still one of the tallest buildings in London at 50 floors. Our recent fit-out on behalf of TOG (The Office Group) covered 80,000 sq ft over three floors and included the construction of a range of spaces as well as a new steel and timber staircase linking all levels.
We've got loads of experience working in buildings – all great, small and tall. To see more of our work, head over to our Project Gallery here.