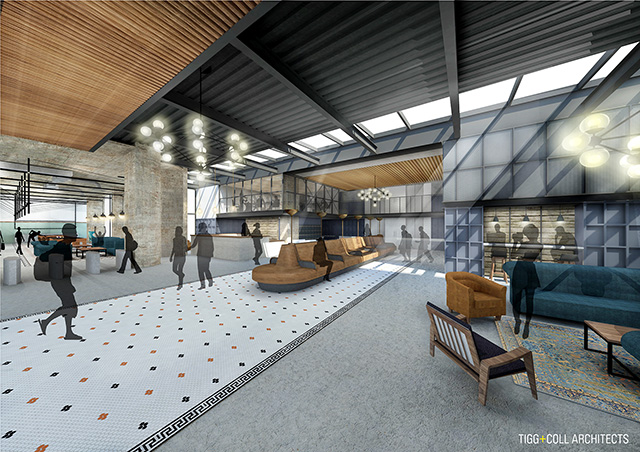 Parkeray has been awarded a fit out scheme by student accommodation brand Chapter on the behalf of the US firm Greystar.
Known for providing world-class accommodation and a home from home for overseas students, Chapter has engaged Parkeray in the high-level refurbishment of its Kings Cross Centre.
The 15-week project involves the refresh of four areas, over three floors comprising the reception, meeting room, and social spaces, which include a café, gym, cinema and welfare facilities. The building's existing services will be reconfigured to suit.
The fit out incorporates a new design scheme provided by Tigg Coll Architects, which, similar to all Chapter sites, have a unique look and feel with a distinctive personality and character.
The building will remain operational throughout the project programme, including its 24-hour reception area with working areas segregated throughout the construction period.
Project completion is expected in August 2016.
Image courtesy of Tigg Coll Architects  www.tiggcollarchitects.com