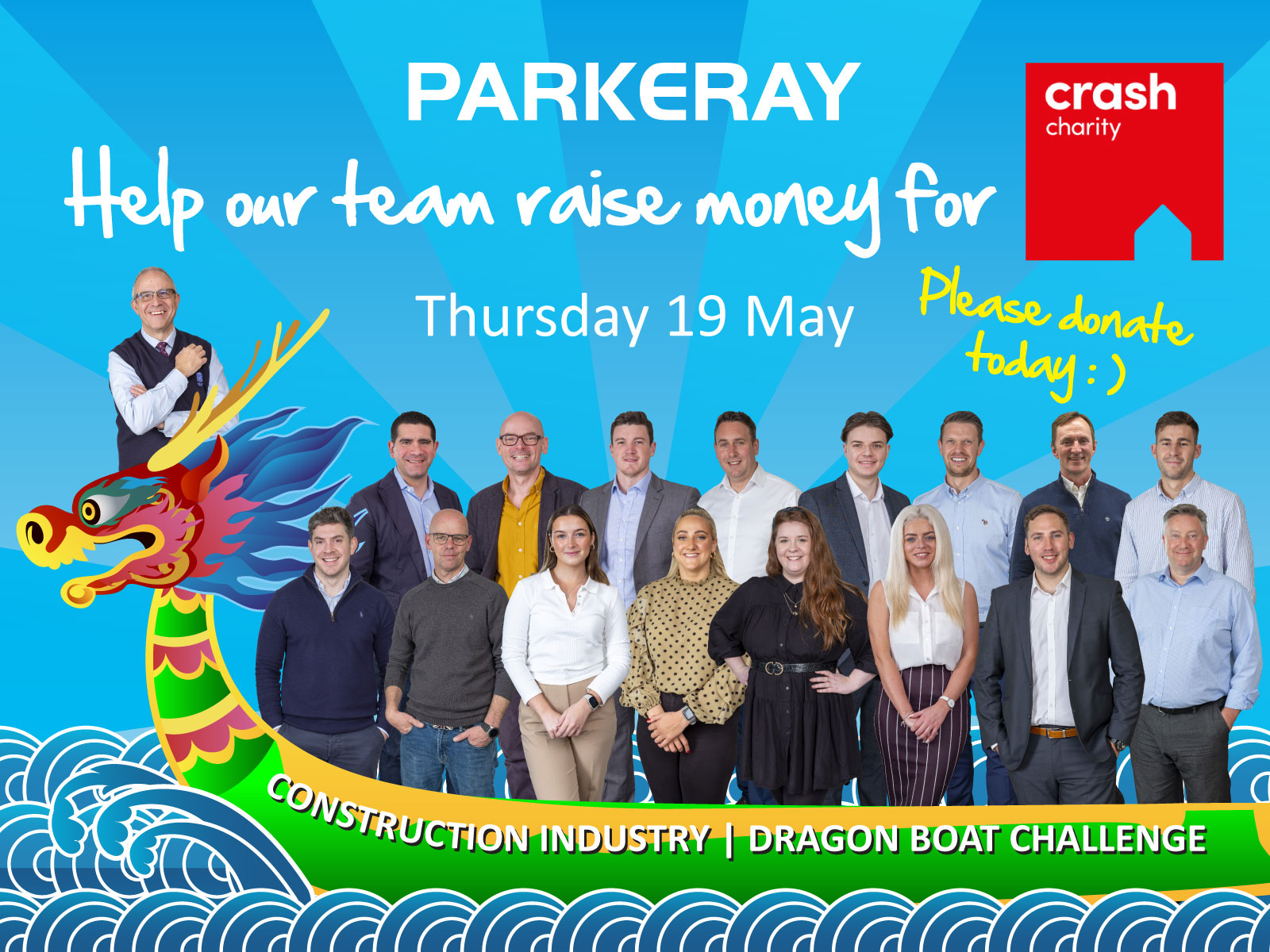 Parkeray is taking part in the Construction Industry Dragon Boat Challenge on the 19 May at the West Reservoir Water Sports Centre, Hackney.
Mike Murray will lead the charge as the professional drum player as our 16-band crew hit the water to complete the 150m racecourse in aid of Crash Charity.
Taking part in the action on the day will be Ally Grint, Andrew Greiner, Brian Hemmings, Chris White, Dan Ryding, Elle Stevens, Geoff Barron, Jack Shepherd, Jayson Bratt, John Worley, Lee Watson, Natalie Watson, Nathan Wright, Roseanna Hart, Ross Allen, Steve Mott.
Crash charity has been helping homeless charities and hospices with vital construction projects since 1996. Our team is aiming to raise £3K for this fantastic cause. If you would like to donate, please visit our JustGiving page here.