On Thursday 19 May, the Parkeray Penguins took part in the Construction Industry Dragon Boat Challenge in aid of CRASH charity.
CRASH has been helping homeless charities and hospices with vital construction projects since 1996. We were thrilled to come together as an industry and be part of such a fun event.
Our crew of penguins put their best paddle forward; in what was their first-time rowing and competing as a team, only to be crowned the official winners of the event. However, the ultimate win for us was being recognised for fundraising the most for charity, with over £2,000 in support.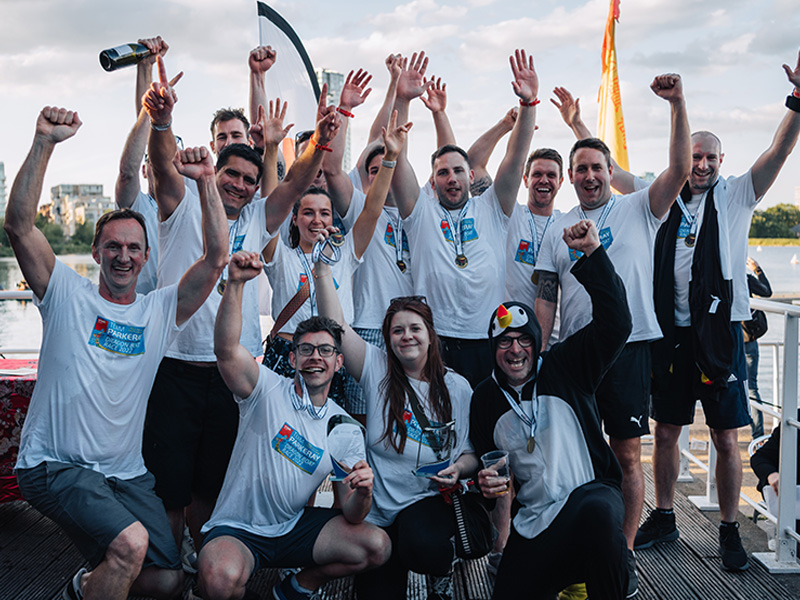 Shout out to our team for absolutely smashing it and bringing home two trophies Ally Grint, Andrew Greiner, Chris White, Dan Ryding, Geoff Barron, Jack Shepherd, Jayson Bratt, John Worley, Nathan Wright, Ross Allen, Steve Mott, Toby Milsom and Roseanna Hart. 
A big thank you to everyone who helped organise and to our donators especially Coll Jackson, PIP Electrics, Radii Partitioning, Soltech Systems, TPT Fire and Workstation, for making this possible! We are looking forward to continuing our support for CRASH events and fundraising for the valuable social impact projects they deliver in the future.