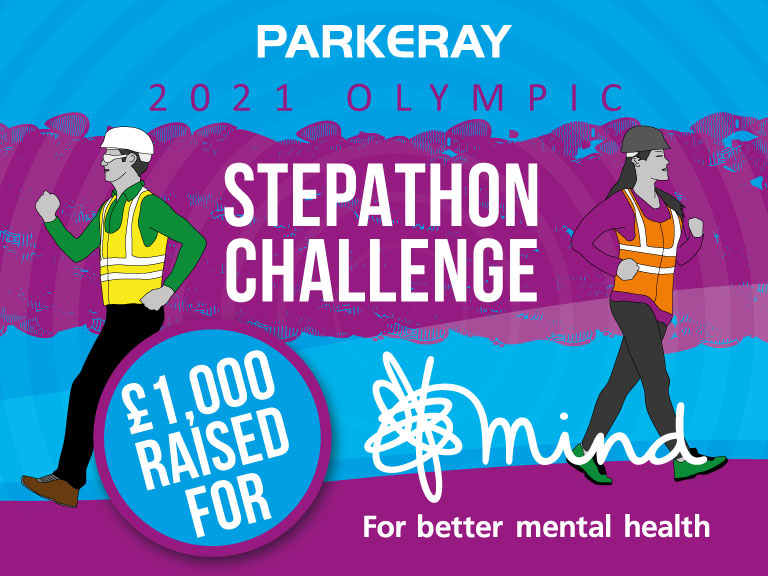 We challenged our project teams to channel their inner 'athlete' in the spirit of the Olympics by taking part in our Stepathon Challenge for charity.
It was a workweek hustle with plenty of hotstepping action as ten project teams including Parkeray HQ, went step-to-step to achieve the highest step count between the 2-6 August.
Together with our lovely clients, professional team members and subbies, we put our best foot forward to smash our company step target of 1 million. We achieved over 3.7 million steps and raised a total of £1,000 for the mental health charity, Mind.
Burning holes in some insoles with stellar performances throughout the week were Andrew G, Raimond, Vladimorov, Robert, Pat, John, Jack, Zbigniew and Stuart, who exceeded 100,000 steps individually.
Out of 10 teams, there could only be one gold winner of our Stepathon Challenge. Taking the podium in the first place was Team One New Change, who completed a whopping 80,254 steps on average during the week. In 2nd and 3rd place were Team Charles Square with an impressive 76,707 steps and Team St Pancras Square with 71,553 steps. Marking their achievement in true Olympic fashion, we presented each team with shiny medals.
With various tales of the sacrifices made to secure victories, such as 10K runs, lengthy evening walks and other dubious tactics near the end, it was all for a great cause. All steps counted in this challenge, no matter how big or small. A big thank you to everyone who took part.