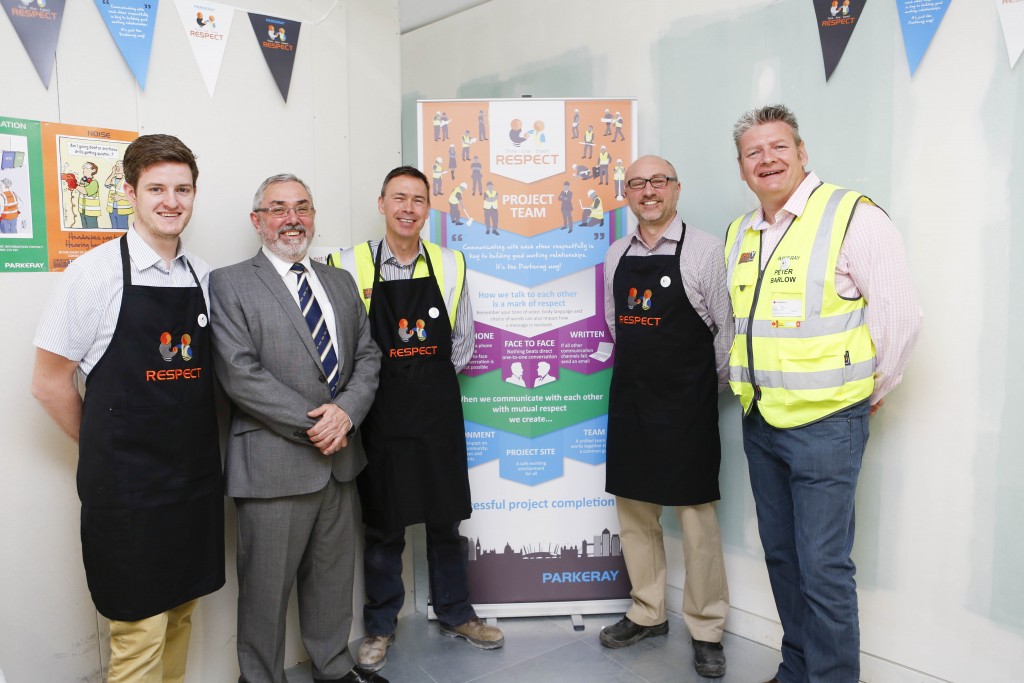 On Thursday 14 May we promoted 'Respect' in construction by hosting a Respect Coffee Morning across our live projects and at Parkeray HQ.
The event focused on the important role respect plays within the construction industry – from everyday communication and relationships to project delivery and health and safety on site.
From professional team members, clients, staff and subcontractors to building management and security teams – over 150 guests took time out of their working day to attend coffee mornings at nine of our fit out projects.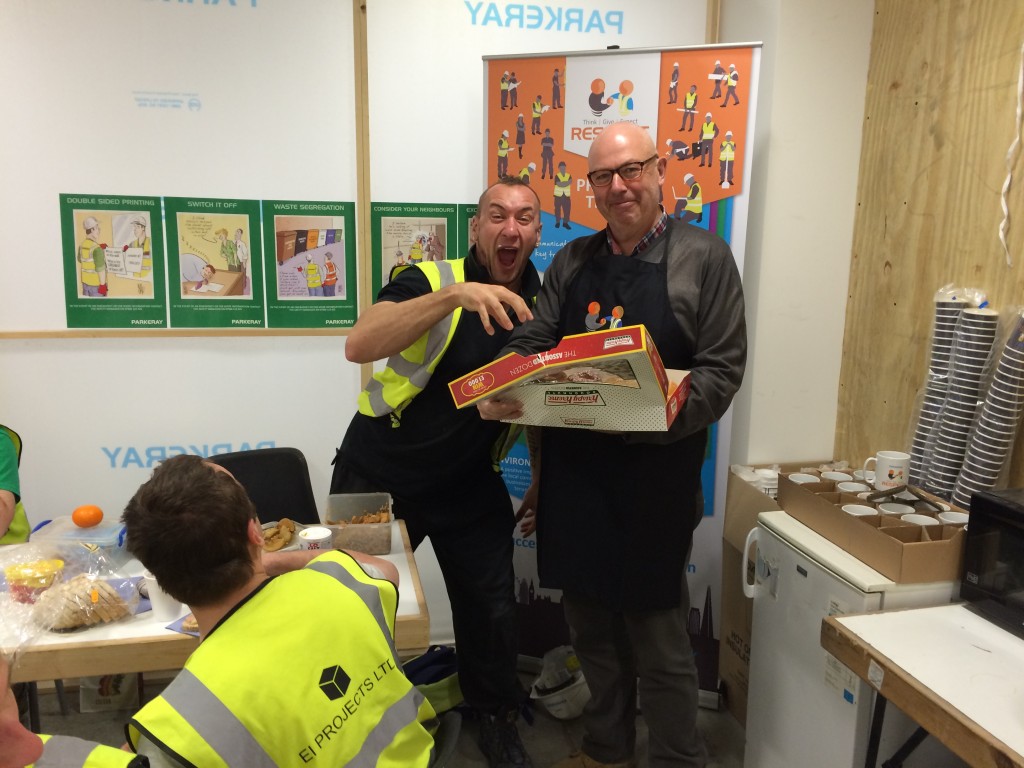 Image L-R: Project Manager Kevin King & Arkadiusz Antczak from EI Projects
Tea, coffee and an abundance of Krispy Kremes were served barista-style by our senior leaders, who made it a priority to visit as many sites as possible and engage with our staff and guests on the day.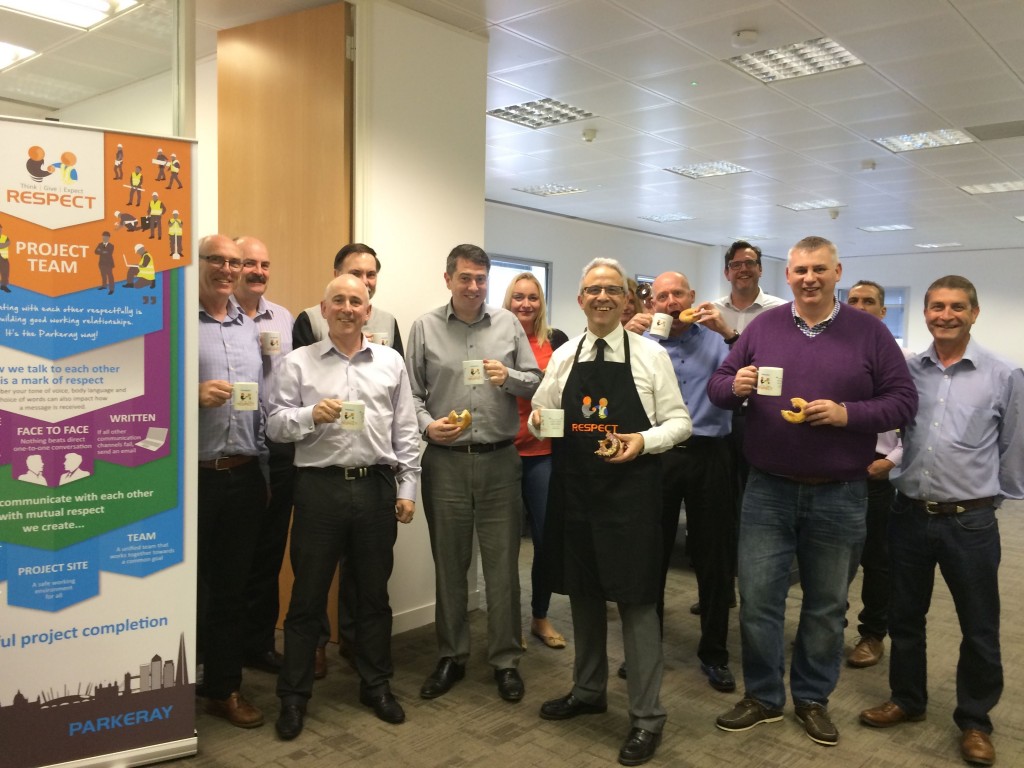 Image: Parkeray's Head Office Team
The event also received support from the Considerate Constructors Scheme (CCS), who attended coffee mornings at our projects on Gresham Street and Turnmill Street.
Edward Hardy, Chief Executive, Considerate Constructors Scheme said:"The Considerate Constructors Scheme is delighted to be part of the launch of Associate Member, Parkeray's, RESPECT Campaign. This Campaign reinforces the strong commitment that organisations like Parkeray have on ensuring their workforce, and the public they interact with, are communicated to with respect and courtesy. The Scheme's aim is to improve the image of the construction industry and this can only be achieved by encouraging and supporting such campaigns that lead the way and raise industry standards."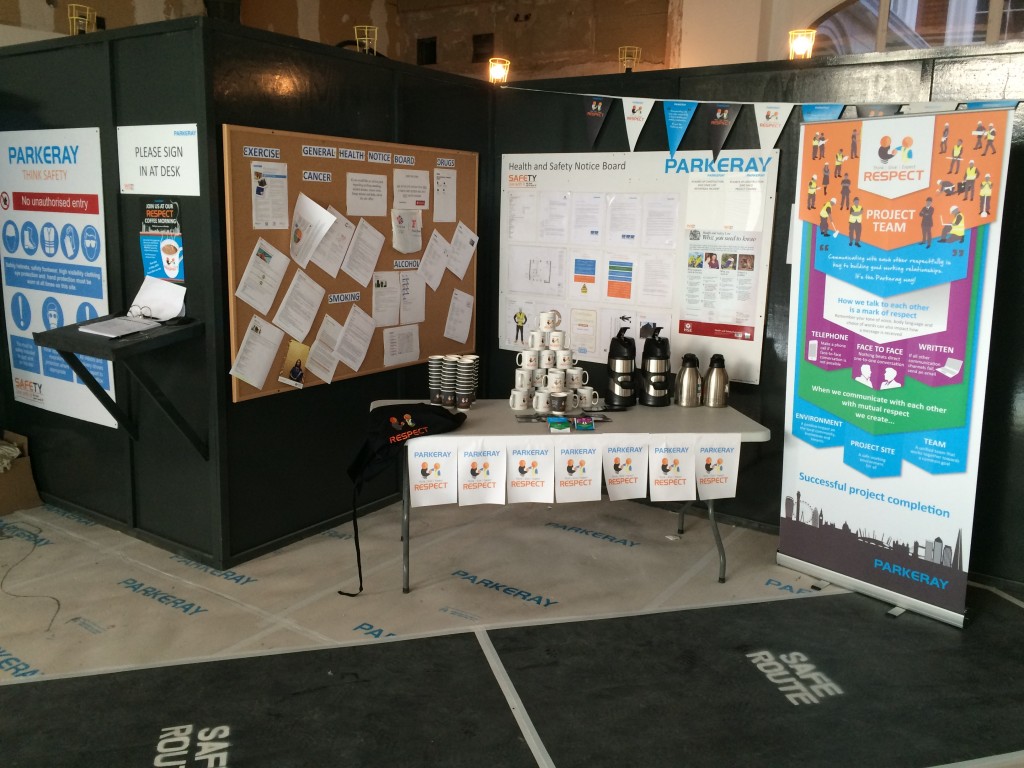 Image: Site set up at Randall House

Our project managers and staff did a superb job in setting up their coffee morning areas on site – giving delivery teams arriving for work on the day a welcomed surprise.
Peter Barlow Parkeray H&S Manager said: "It was greeted with merriment, enthusiasm and seriousness especially when managers and operatives saw our project teams in their splendid aprons and asked questions about the campaign."
With the aim of strengthening relationships and embedding respect within Parkeray culture, we plan to host another Respect Coffee Morning event towards the end of the year – stay tuned!