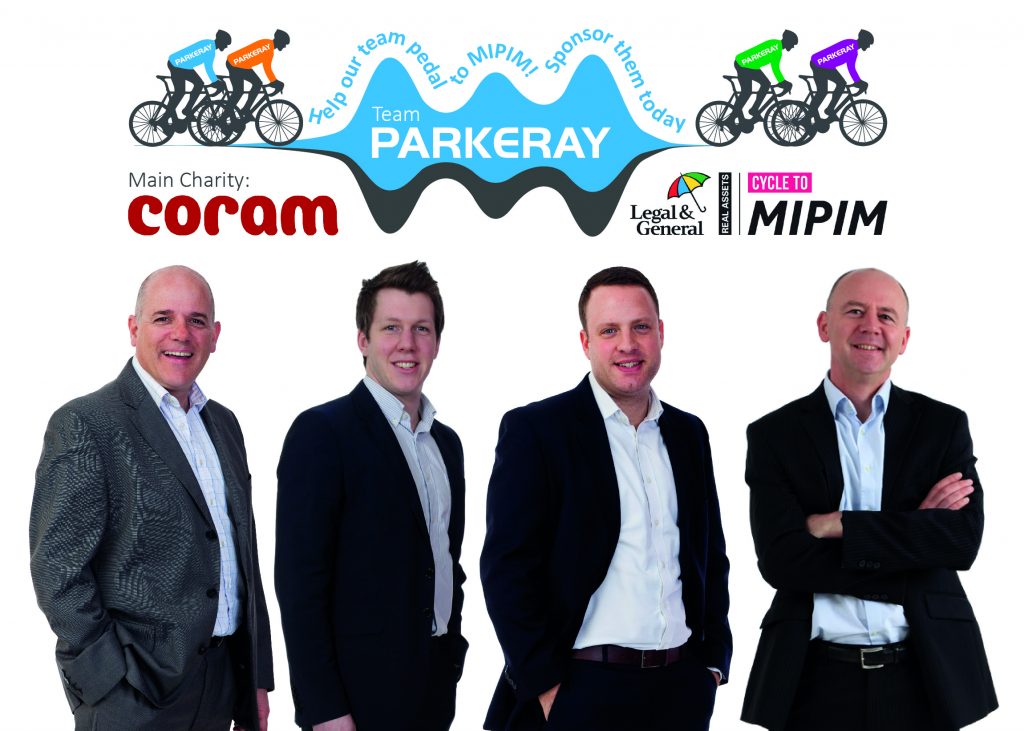 There's nothing like a Parkeray Challenge to kick start the New Year. With that said, our intrepid Cycling Challenge Team has resurfaced to take part in Legal & General's Cycle to MIPIM event from 9-14 March!
This time round, our peddling power will receive a boost by Gary Richardson and Ben Wills, who join our original team members of 2015 – Geoff Watson and Adrian Grint in the 1,500km endurance ride from London to Cannes over six days.
We're aiming to raise £12,000 for a number of charities including; Coram, Article 25, Tom's Trust, Multiple System Atrophy Trust and the Emthonjeni Trust. Once again, we're calling upon your support and generosity to make our fundraising target a reality.
If you would like to make a donation, please visit our team fundraising page here.