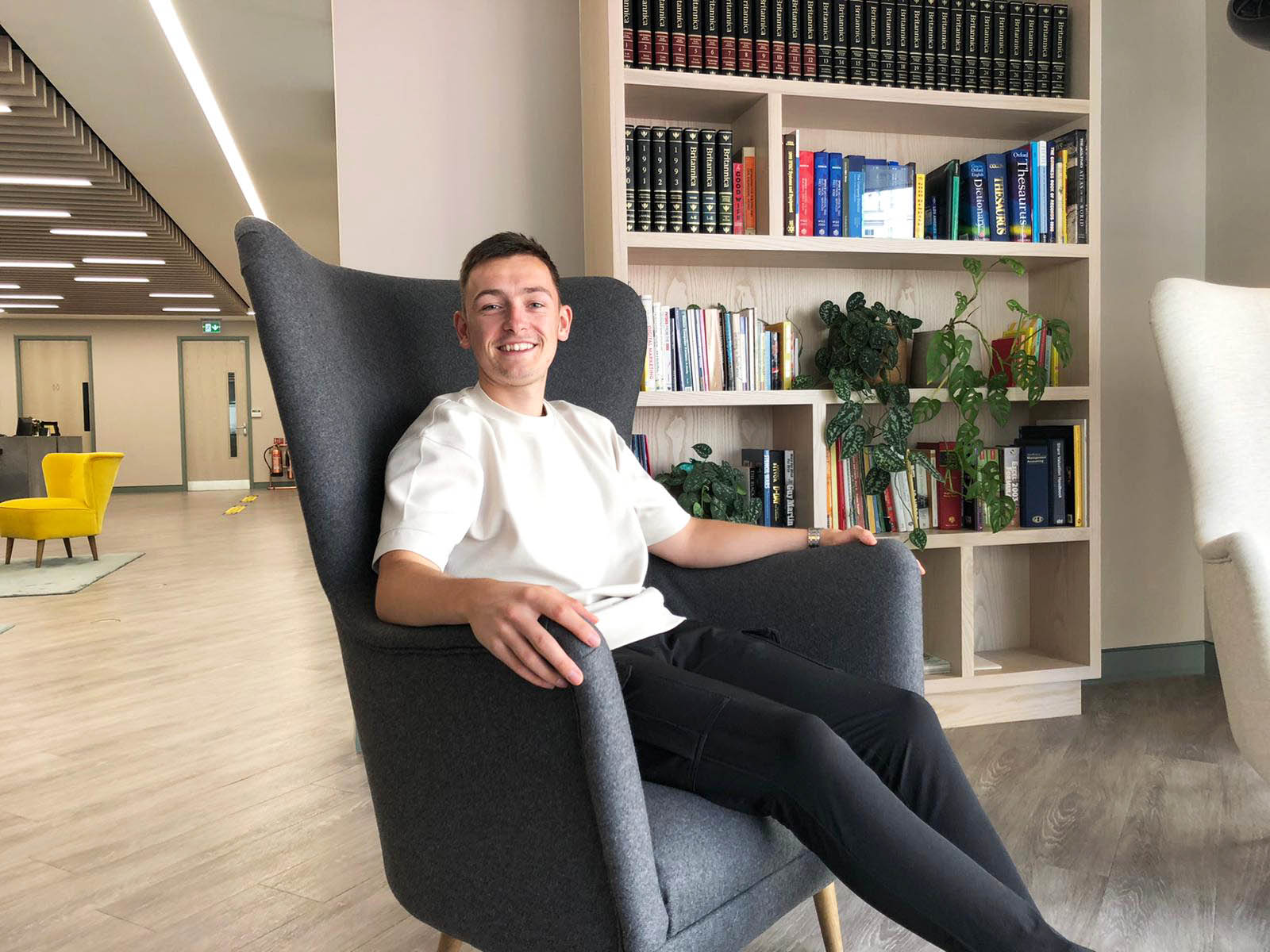 Michael provided us with an insight into his life as a trainee back in 2015. Now a recent graduate, we find out more about his journey to becoming a fully-fledged Services Manager.
Firstly, how does it feel to have graduated?
It feels great! Five years of studying and working at the same time was not easy. I feel proud that I have come out the other side with hopefully a smashing classification in my degree, whilst gaining invaluable work experience too.

What attracted you to the Parkeray Graduate Trainee Scheme?
The idea of working for a friendly, leading main contractor like Parkeray and earning a salary whilst studying was attractive. You often hear of people with amazing degrees that struggle to find a job due to the lack of experience. I wanted to kill two birds with one stone.

How did you know this was the right career path for you?
To be honest, I did not know. I always had a strong interest in physics and mathematics and felt that engineering would be the right fit for me. I had not heard of building services engineering before coming across the Parkeray Trainee Scheme. The mix of engineering and construction together felt like it would be hard not to enjoy!
What did you enjoy the most about learning on the job?
I enjoyed putting the things I was learning at university into practice and seeing the value in real-life terms. You would hear students question whether they would ever use Pythagoras theorem in the real world. But everything I learnt was relevant, which made it even more worthwhile. If anything, it has made me more confident in my abilities and has instilled peoples confidence in me too.
How did your first year compare with your final year on the scheme?
My first year at university was a bit of a warm-up for what was to come. Juggling assignments and my workload took some getting used to, but I quickly got the balance. At Parkeray, it does not matter whether you are a first-year or final year student, you are treated with respect throughout and assigned the right amount of responsibility. There is no doubt that my final year was tough. I had to complete some pretty tricky assignments whilst managing my own projects, which was difficult at times, but I had good support to guide me through.
The role of a Services Manager sounds quite techy, what does it involve in the grand build of things?
I cannot deny that services management is techy, that is why my degree included an element of engineering. The grand build of things is about allowing a building to come to life so that it is suitable for occupation and managing the process to that stage.
My role involves overseeing and managing the installation of a range of services such as air-conditioning, lighting, fire alarms and audio-visual, as well as coordination, on-site management with subcontractors, quality and compliance checks and ensuring a smooth handover to the end-user. It also includes a lot of banter and good fun!
What would you say has been the most challenging aspect of your role as Services Manager so far?
The most challenging aspect of my role as Services Manager so far was completing the successful handover of one of our flagship projects. Unfortunately, one of our main subcontractors went into administration at a critical time. As a result, we had to micro-manage the installation and close out the project with a missing link. But we got there in the end, and the client could not have been happier with the project.
What are your top three tips for those considering a trainee/apprenticeship scheme?
1. Get on board
2. Understand that five years seems like a long time, but it flies by!
3. You don't need to be at university full time to have a great time, you won't miss out. I've had just as much fun working at Parkeray over the past five years.
Thank you for your valuable insight Michael. We wish you all the success in your role. For further information about the Parkeray Trainee Scheme, please click here.