We were delighted to support Appian's relocation to 20 Fenchurch Street with the fit out of their new HQ.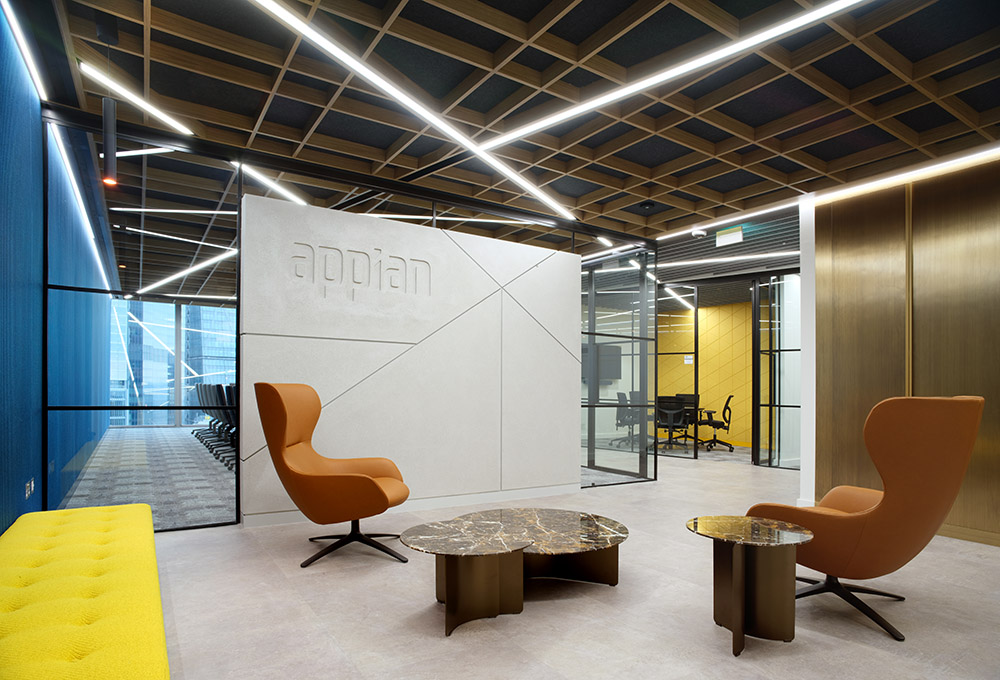 Having outgrown their office space on Martin Lane, the software company required a modern working environment which offered a user experience consistent with their offices worldwide.
With previous experience completing projects for high-profile clients within the building, we were thrilled to return to the iconic skyscraper to deliver our sixth scheme on Level 25.
Design & Finishes
We partnered with Resonate Interiors to design and build the stylish 8,000 sq ft space. The contemporary design features open-plan working areas, meeting and huddle rooms, and a café, which doubles as conference space.
It is the quality fittings and finishes which bring this scheme to life. An Armourcoat wall in the reception area features a recessed logo with an integrated screen. Joinery features include timber ceiling details, slatted wall panelling, banquette seating and cupboard units with pocket sliding doors built with integrated lighting.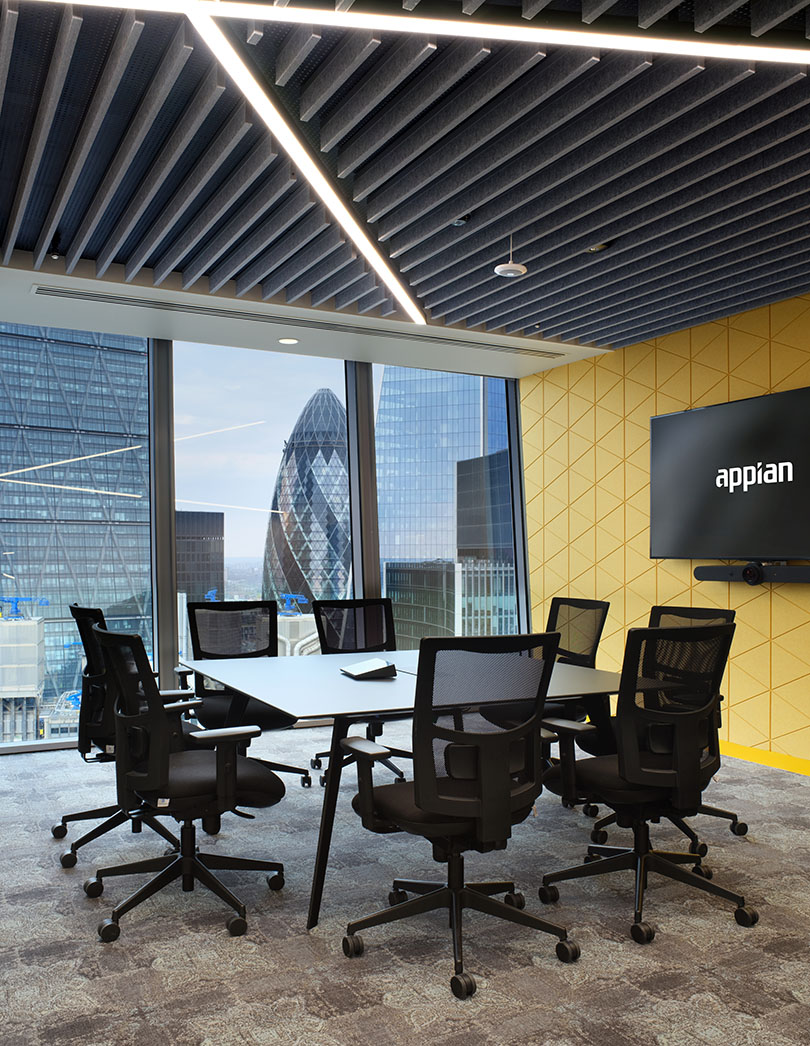 M&E works comprised alterations to the existing services and providing new lighting throughout. We also installed a new AV system to service the meeting rooms and the café/conference space.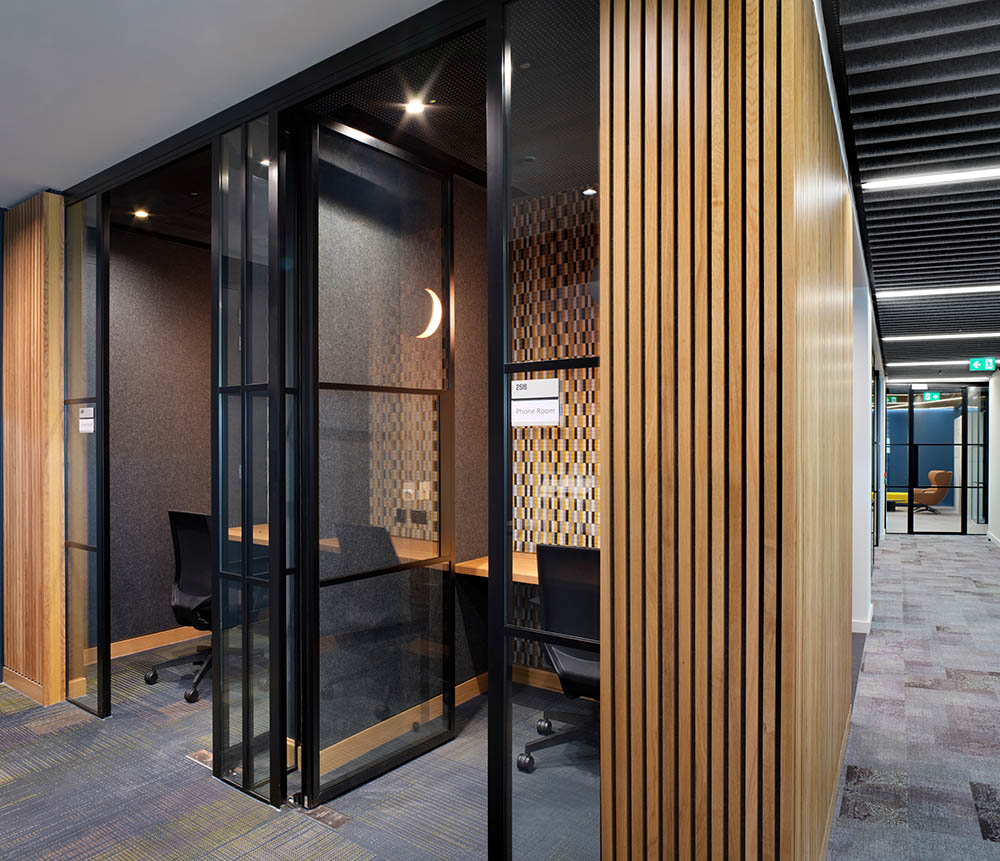 Overcoming Challenges
We overcame the challenges of working in an occupied building and accommodating changes to the programme, which saw the move-in date brought forward by one week to enable furniture installations within the schedule. Our team worked closely with the client's direct contractors to ensure early delivery and installation were possible around ongoing fit-out works.
We are thrilled by the result of this 16-week scheme which was made possible by the project team's collaborative approach. Congratulations to Dan Ryding and everyone who had a hand in the project's success.