Friday 7 July, marked the fifth year of the Parkeray Charity 5-A-Side Football Tournament.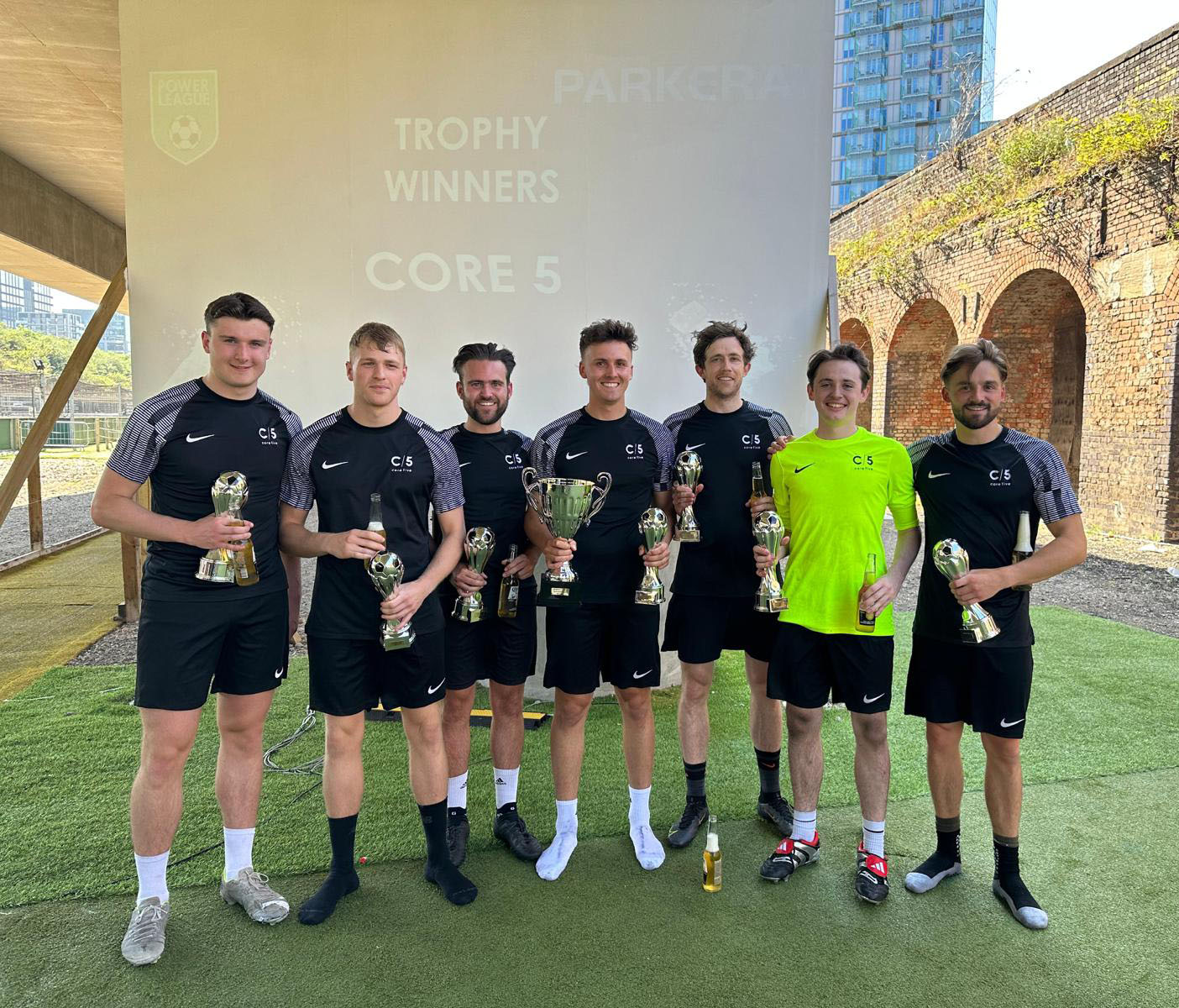 We were thrilled to return to Powerleague Shoreditch and to receive such strong support from our clients, associates and supply chain partners in the fit-out/construction sector, with 17 teams participating in the day. The 29-degree heat made for lots of goals, sweat and passion as each team fought their way through the tournament.
Congratulations to the 2023 Cup and Tournament winners Core Five, who are the reigning champions from last year, followed by Southbourne Electrical, who were first-timers in our tournament. Opera PM took home the Plate with Thorpe's Joinery as runners-up, who also joined us for the first time.
Each Parkeray 5-A-Side Football Tournament supports a brilliant cause, with half of the proceeds going to charity. This year's chosen charity was The Royal Marsden Cancer Charity, with the tournament raising over £4,000 for them. The money raised will fund research and enable hospital teams to provide the best possible treatment and care.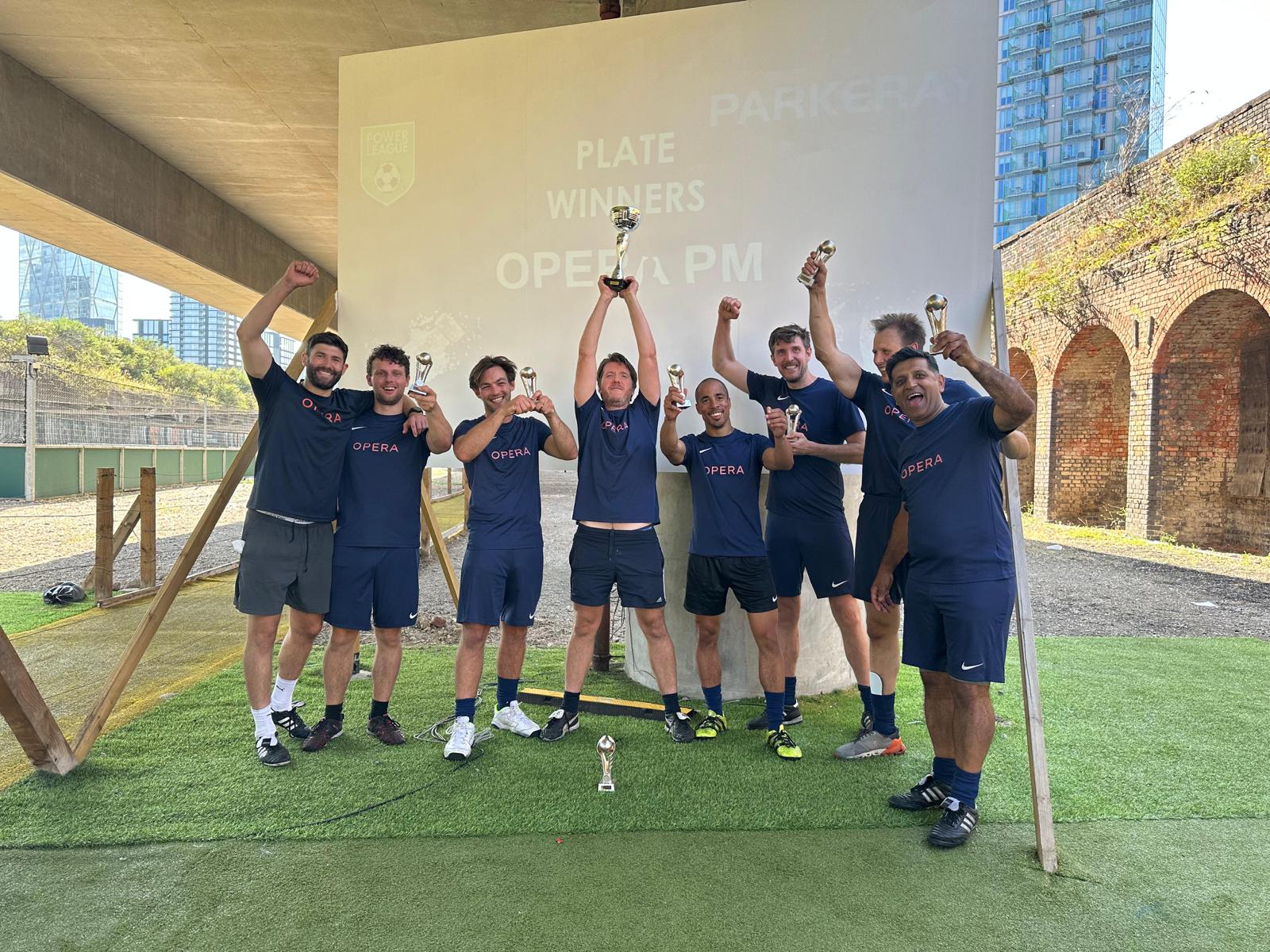 The cup was so close, yet far away for the beloved Parkeray team, who were knocked out of the tournament in the Group and Knock Out stages. Here's to wishing them better luck for next year!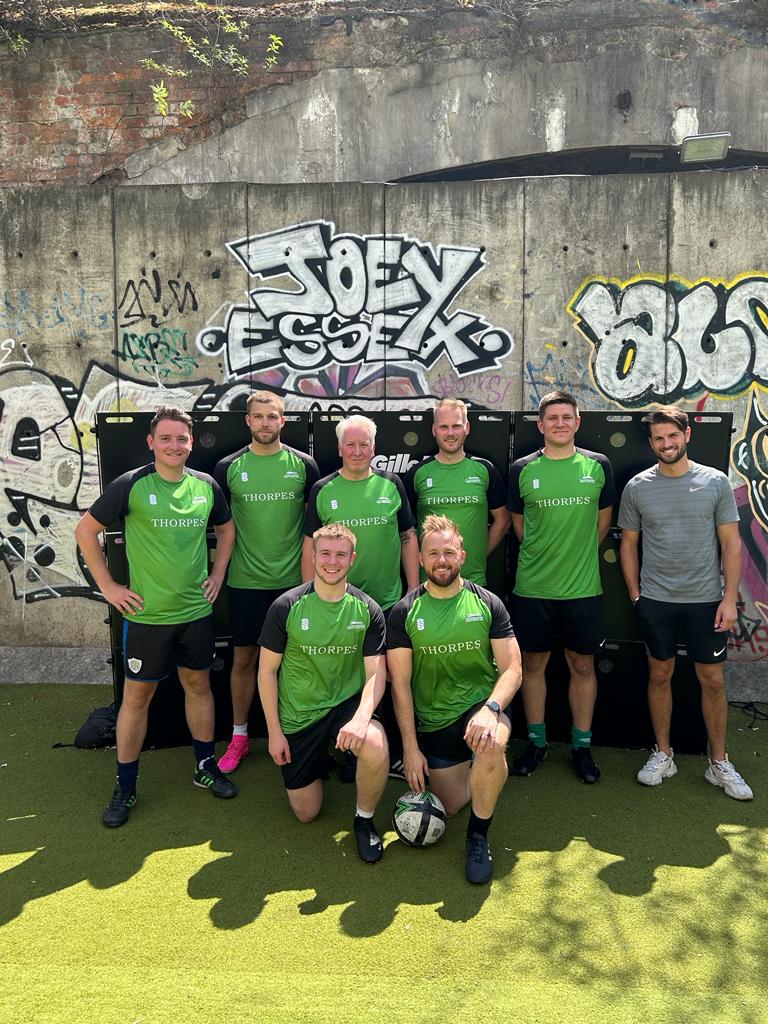 A BBQ and drinks enabled everyone to relax, mingle and cool down, which wrapped up our 2023 tournament for another year.
A massive thank you to everyone that joined us for the day: Avison Young, Blackburn, Buro Four, Core Five, Cundall, Daikan, Exigere, GDM Group, Fulkers Bailey Russell, Impact Building Services, M R Scaffolding, Opera PM, TFT, Quantem, Southbourne Electrical, and Thorpe's Joinery.