Parkeray is delighted to announce the completion of new HQ space on behalf of a confidential client at One Berkeley Street, Mayfair.
Our team, led by James Sherlock, undertook the 11,687 sq ft fit out of one level level to create a stunning new HQ environment.
The design & fit out
The design developed by MF Design Studio focuses on maximising the floor space and achieving a high standard of finishes, which complements the building's architectural shell.
Our team constructed a mixture of work areas from open plan and standalone office spaces, tea points and meeting room pods to a reception area with an adjoining lounge.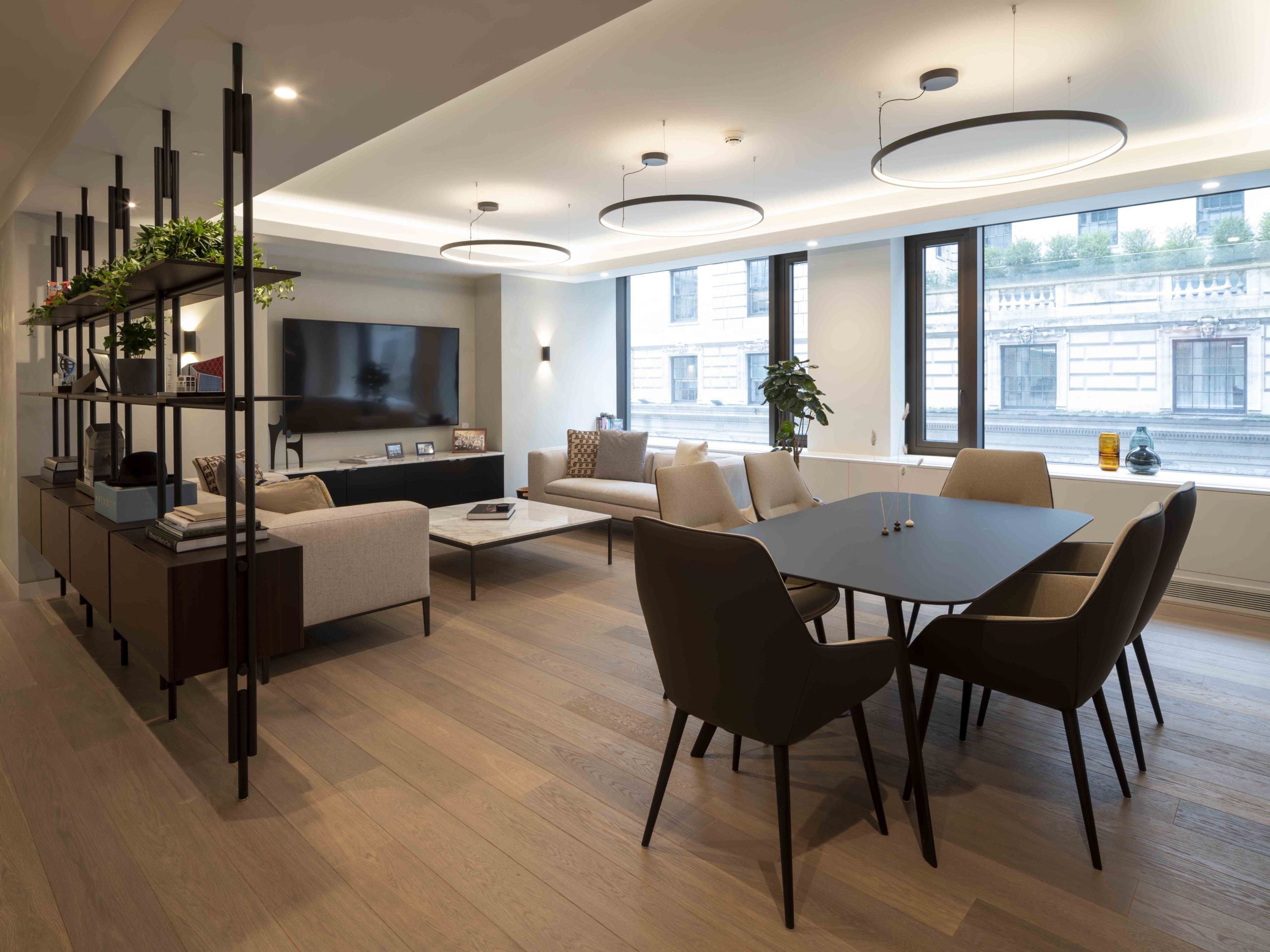 Custom features
The project features plenty of custom-made fittings and finishes throughout, with a bespoke reception desk clad with Rimex – stainless steel, a contemporary lighting scheme to the boardrooms and Rockfon specialist acoustic system and fabric panelling, which adds to the design aesthetic. Hanging planters and contemporary furniture by K2 Space further complement the office configuration along with a combination of stone, vinyl, and hardwood flooring.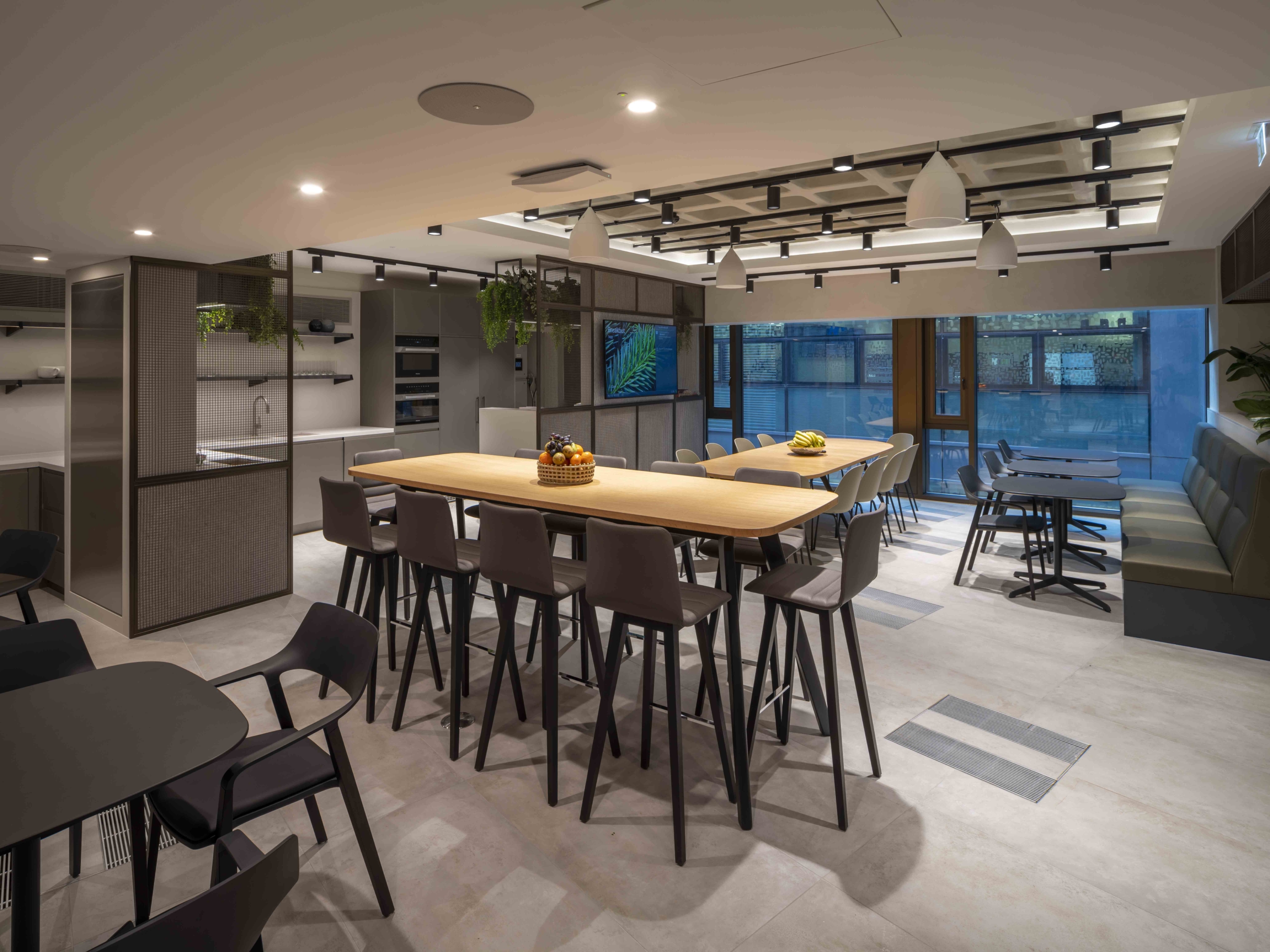 Maximising space
By reviewing the technical services plan, we maximised the floor area and minimised waste by installing an AET system for heating and cooling. The underfloor air conditioning also utilises the space underneath the raised access floor to distribute air.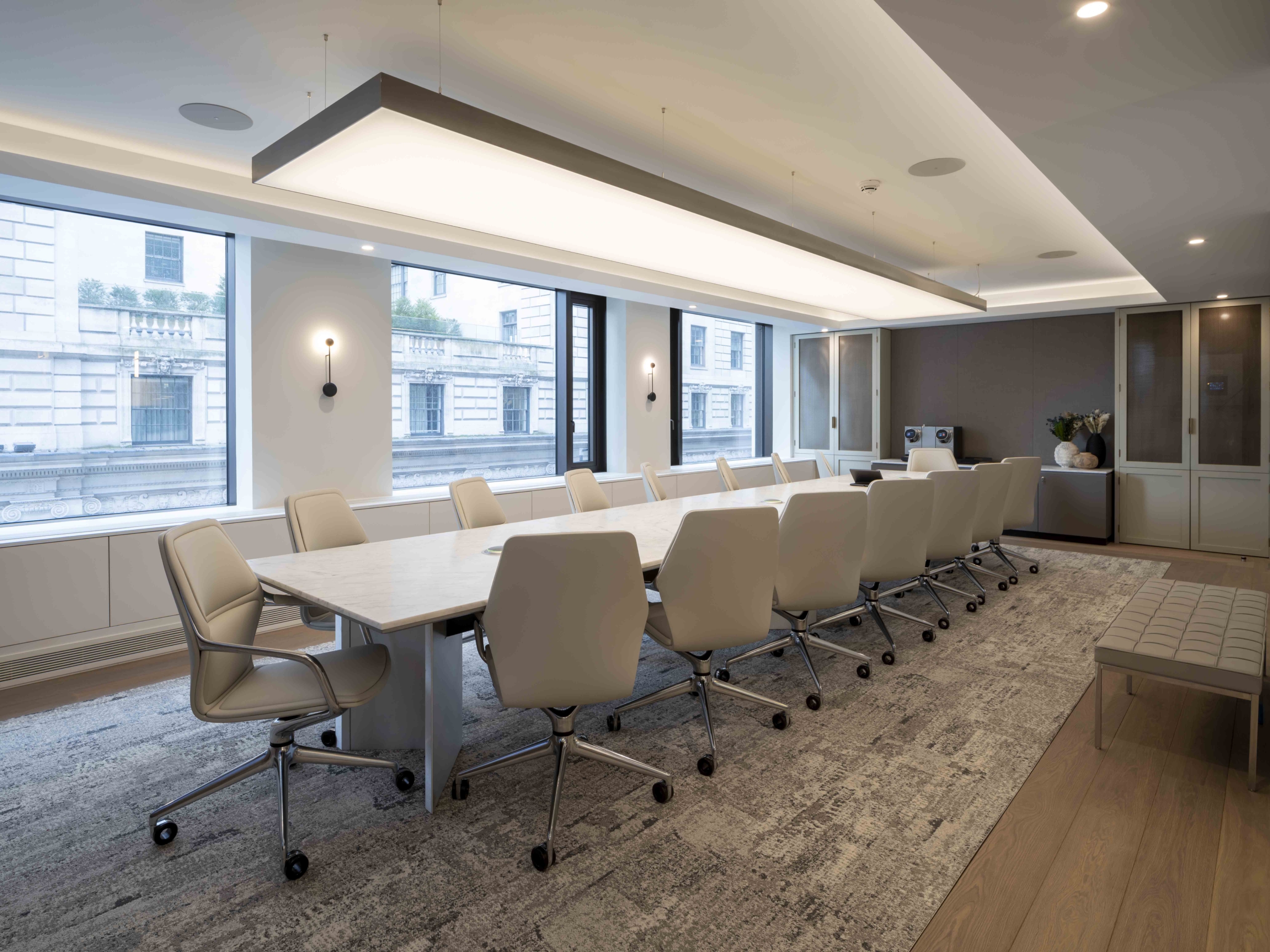 Overcoming challenges
The main challenge of the project was the tight programme and accommodating the installation of many bespoke items and design changes.
Our team found solutions to several challenges to ensure we met the programme, including finding alternative suppliers to overcome long lead times, coordinating material deliveries in advance due to other contractors working within the building, and value engineering the installation and transport of condensers to the roof, which provided our client with a substantial cost-saving.
We are thrilled with the outcome of this project, which has helped double our clients headquarter occupancy in the UK.