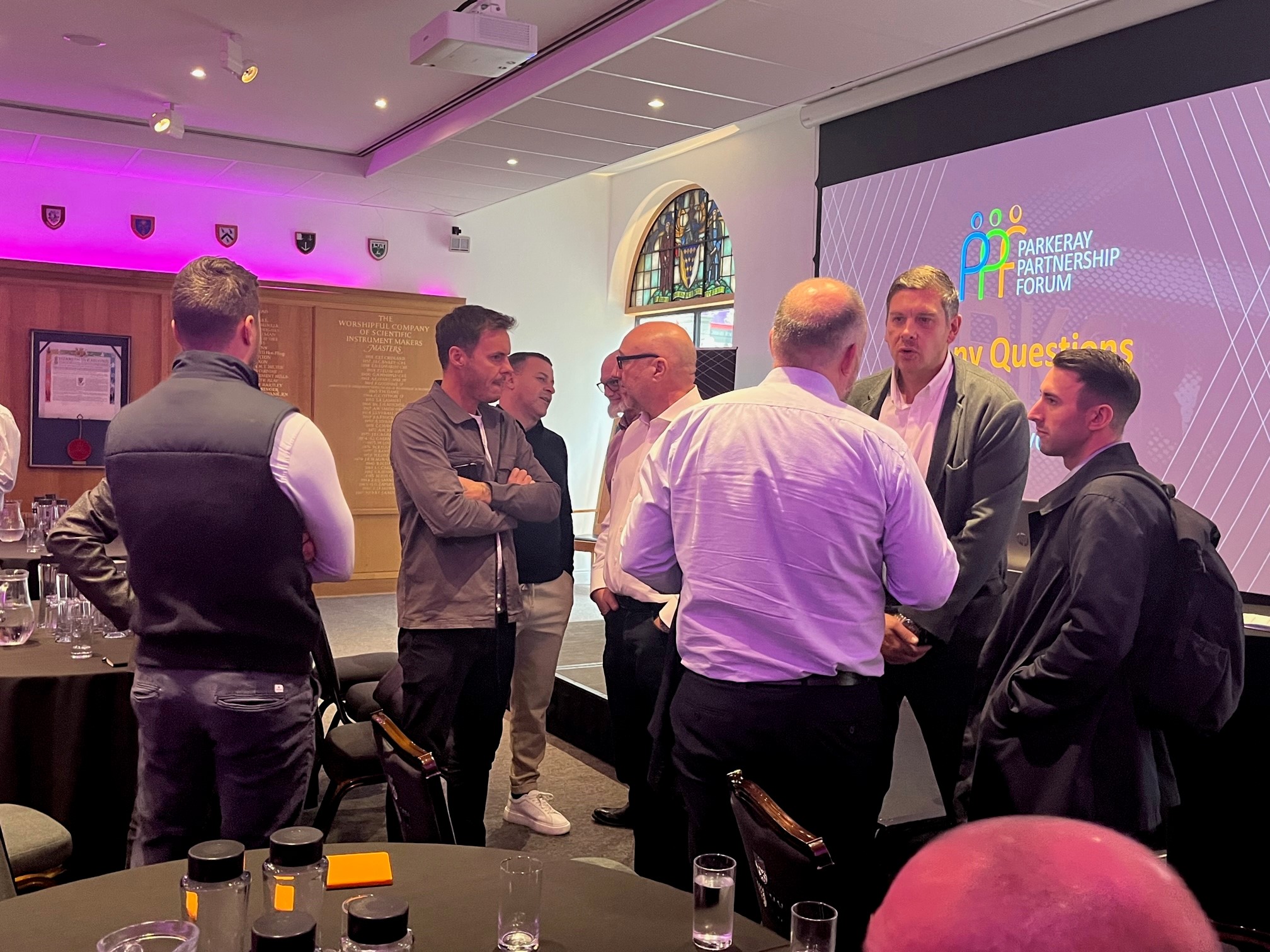 Wednesday 11 October, marked the return of The Parkeray Partnership Forum (PPF) – our annual supply chain meeting.
We are only as good as our supply chain, and as a growing business, the PPF enables us to meet directly with our supply chain members, build on our working relationships and put names to new faces.
Hosted just a stone's throw away from Parkeray HQ at Glaziers Hall, the event was buzzing with over 70 people in attendance.
Updates from our senior leadership team set the course of the morning with news on operational developments, regional activities, health and safety, and sustainability from Phil Pearce, Chris Marshall, Terry Tracey, and Chris Blencowe.
No PPF event is complete without refreshments and plenty of networking. Glaziers Hall did not disappoint with a tasty selection of pastries, which brought PPF 2023 to a close.
Thank you to everyone who attended, and we look forward to doing it all again next year.