Parkeray has delivered new office space within the Leadenhall Building for a leading LPG shipping and trading company.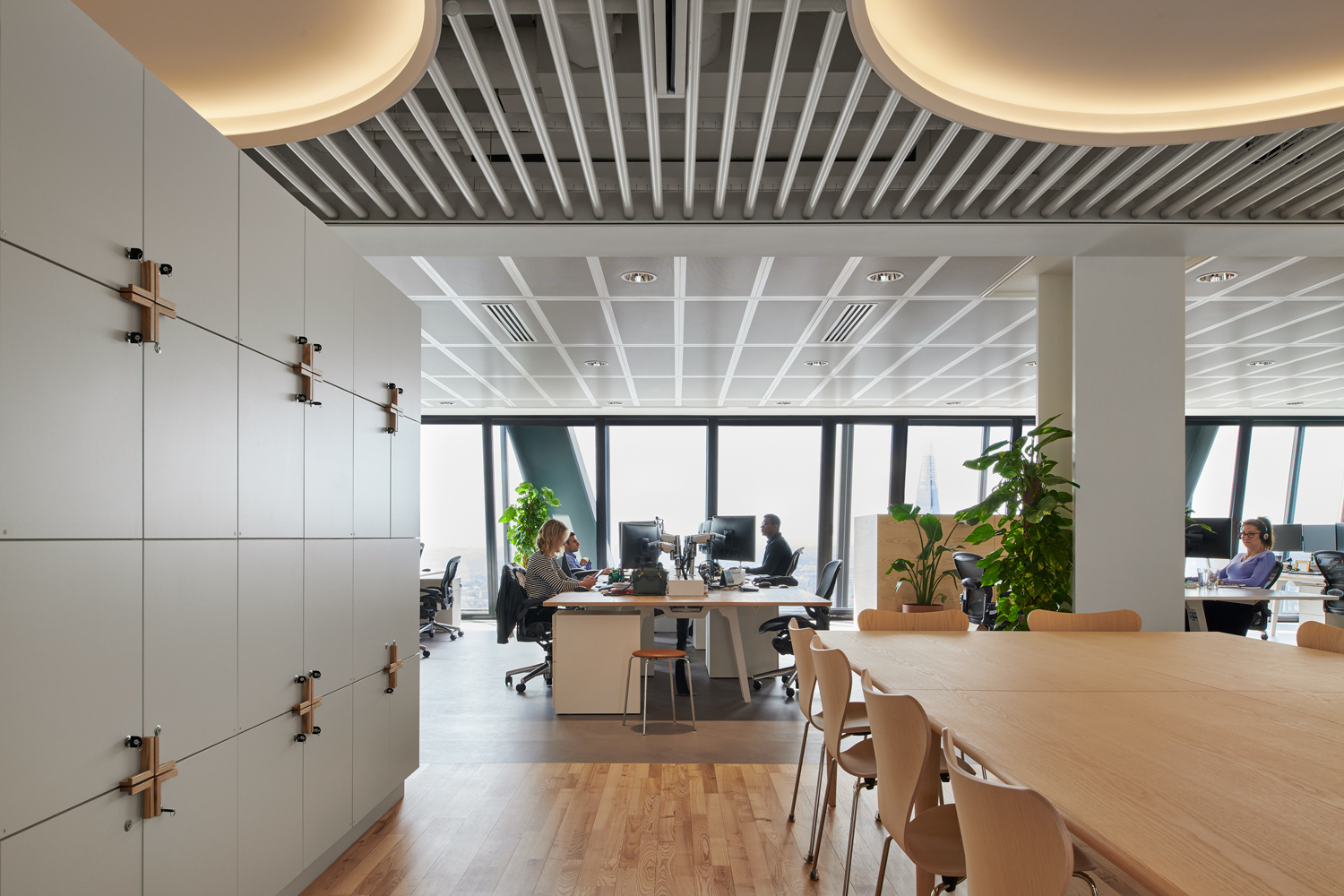 Our client's flexible work culture guided their decision to downsize and relocate to a smaller space within the building, along with the requirement for agile space and additional meeting rooms to support conference calls.
For this fantastic project, our team, led by Rory Gillespie and Zoe Flint, teamed up with the award-winning architects Hassell and design managers Pure Design Group to deliver the client brief.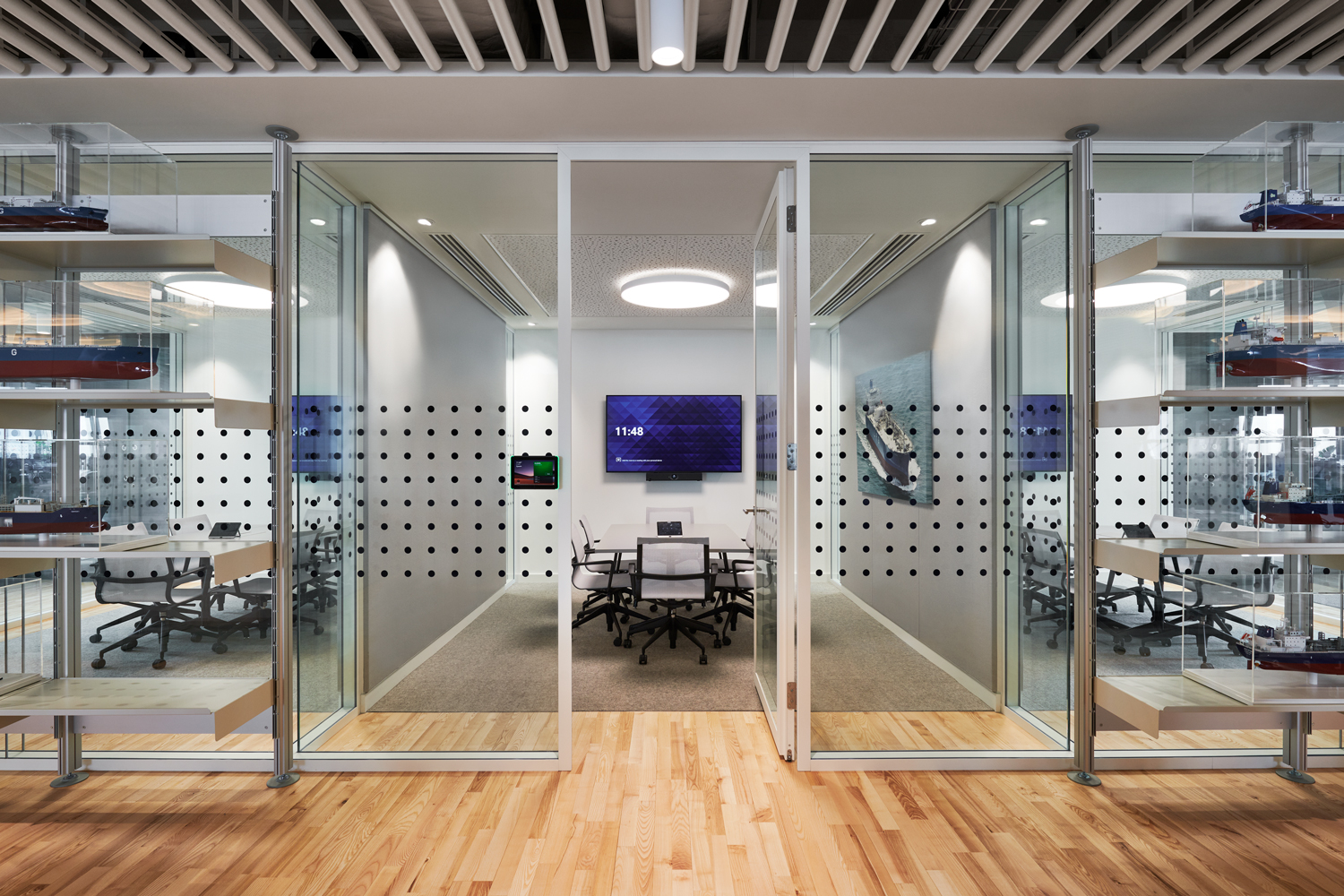 Strip Out & Fit Out
The 16-week project involved the complete strip out of the existing Cat B office to Cat A before our fit out works commenced. This included constructing a variety of new spaces comprising open plan areas, meeting rooms, a board room, tea point, lounge and collaboration areas, including booths.
New services include fresh air distribution with FCUs, sprinklers, lighting, BMS, AV and security. Multiple joinery elements make up the provision of print stations, storage facilities, a tea point, reception area, and AV walls.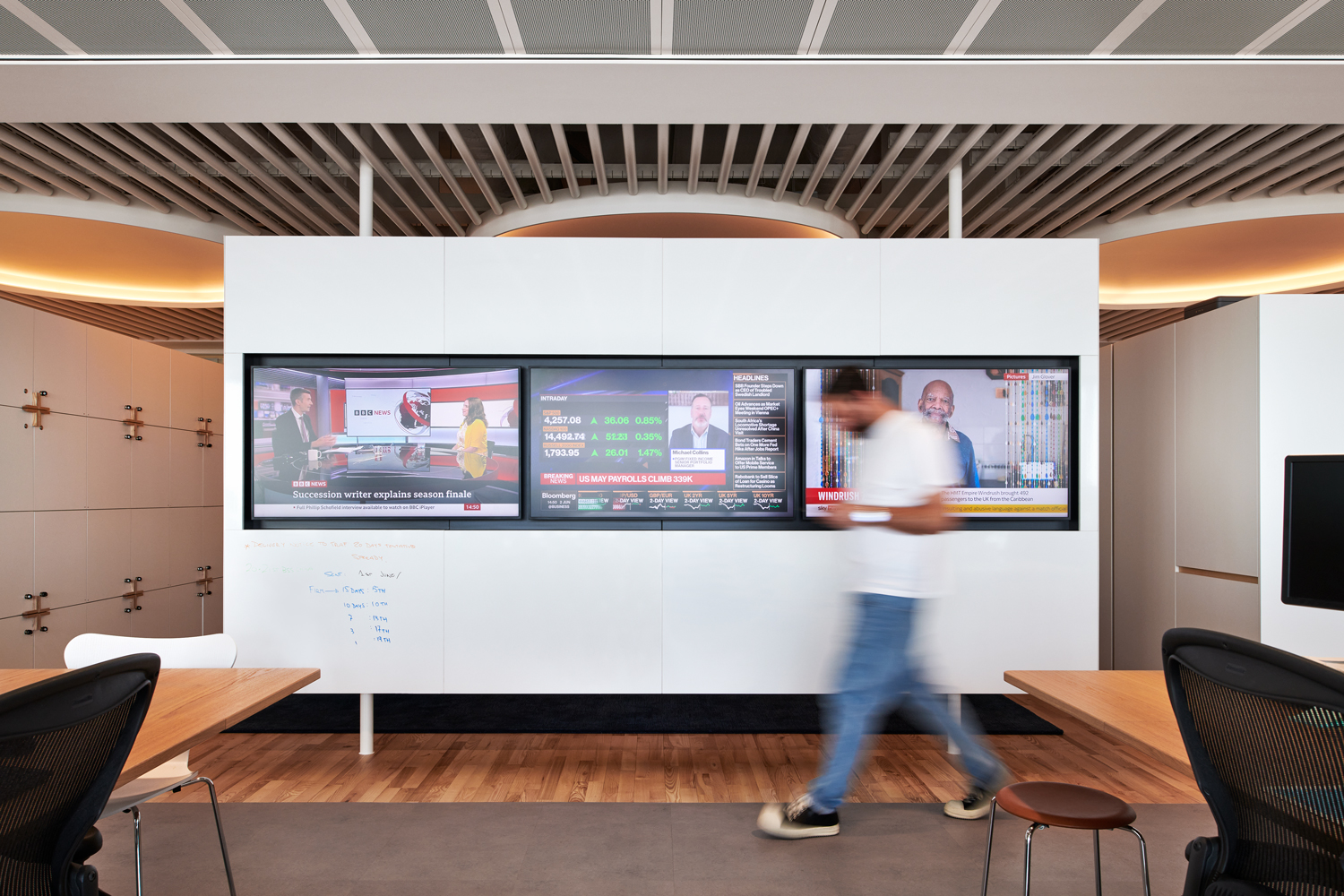 Collaborative Approach
Due to the structure of the building and ceiling heights a new mechanical and electrical design was required, which called on all parties to collaborate and work closely. This approach also drove the design and development of bespoke lighting features for the reception area. The concept for this innovative lighting scheme was fully developed by our subcontractors from a sketch provided by Hassell, resulting in five large circular disks 2.5m in diameter, which include LED lighting and sprinklers.
At 6,000 sq ft, this project is packed full of fantastic features and was delivered to an exceptional quality. Congratulations to all involved.